Denver Nuggets

Visiting Pepsi Center
This is a complete guide for people willing to visit the Pepsi Center at Denver for witnessing the Nuggets game. From the venue to dining to transportation, everything will be served before you right away if followed this guide. You're sure to have life's greatest experience in witnessing such a grand event at Denver.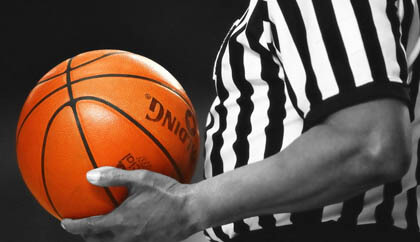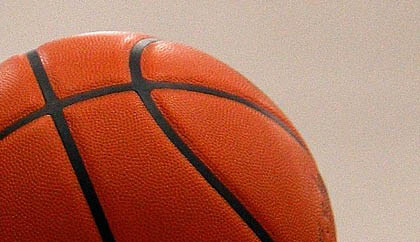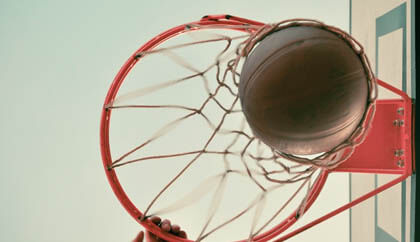 Attending a Denver Nuggets Game- Complete Guide
Attending a Denver Nuggets Game is nothing but full of excitement and fun. The team possesses immense talent, experience along with never ending enthusiasm. They have some great ability of entertaining people. Talent and amazing abilities are incorporated within each one of the players which when combined forms a phenomenal team. The Nuggets own a great history of breaking records as well as setting them under great, talented leaders.
The Denver Nuggets play under the National Basketball Association (NBA) which was founded in 1967, becoming one of the successful teams in the league. At Pepsi Center, they play their home games. Though the Denver Nuggets converge together as talented, the team's spirit is something that stands out of all. Each player owns a deep love and respect towards the basketball game which is at times seem unimaginable. They deeply understand the actual meaning of teamwork and consider each of the players as their own family member. There had been a great number of injuries that plagued most of the team members, but all these critical situations never lessened their interest or enthusiasm towards the game. This transcending strength made him win 53 games after the mishap. Attending such a Denver Nuggets Game will let you experience their battle on the field, especially after knowing their history.
The team's spirit at times seems to be contagious. While watching them play, you can yourself feel their energy and buoyancy prevailing in the air. You shall get to know how they strive hard to reach their set of high standards, thereby achieving great success.
Pepsi Center:
Pepsi Center is the home for NHL Colorado Avalanche, NLL Colorado Mammoth, NBA Denver Nuggets and hosts a number of other events and concerts. This is considered as a multi-purpose arena located in Denver, Colorado, US. The above mentioned events take place at this Pepsi Center in scheduled time. When the place does not serve ant Denver Game, it is often used as a concert venue.
Denver belongs to those few cities having teams of each four greatest American sports league. And among these four games, two of them are being played at the Pepsi Center. Stanley Kroenke is the owner of the Pepsi Center which is a 675,000 square feet comprising of five different levels. It contains about 19,099 seats for Nuggets game and around 18,077 seats for lacrosse and hockey games. The center owns 95 luxury seats to be exact. The Pepsi Center is considered as one of those few sports venues in the country which offers the team to have practice sessions separately. The Nuggets use the full-sized court for their team's practices.
You might be able to spot the team's mascots while witnessing any pro team playing at the Pepsi Center. This center has their own in-house commercial as well as broadcast production facility. Through this, the production of special television commercials, television programs, two-way broadcasts as well as web casts. The Nuggets basketball court weighs around 41,625 pounds including 233 pieces weighing 180 pounds each. It charged about $180 million to build up the Pepsi Center from the private funds. An average sporting event gives way to selling around 2439 cans of fountain sodas, 725 bags of nachos, 884 popcorn bags and 584 soft pretzels.
Dining
Attending such game calls for hunger. Here are few places once can visit before or after the game.
The Ridgeline
This place provides fine dining accommodating around 350 people in a pastoral ski lodge-like environment. It is situated at the Pepsi Centre's club level which is pretty exclusive for the suite tickets holders.
The Blue Sky Grill
This is again a casual dining place which offers a great number of Western cuisines. It is located on the Pepsi Centre's ground level, having lip smacking menus like that of pork chops, Rocky Mountain trout, bison steak, elk and many more delicious cuisines.
The Denver Post Newsroom
This place is to various classes of ticket holders such as suite ticket holders, club level ticket holders and rink side seat or the first court side's row ticket holders. The specialty of this restaurant is that it serves people with amazing hand-carved sandwiches and serves with a full bar facility.
Purchasing Tickets:
TicketHorse.com- One can buy tickets on line from TicketHorse.com.
Tickets can be bought from the advanced ticket sales window while the sporting events take place which is situated in section 144. Ticket stalls for event tickets are also offered by the Dick's Sporting Goods location.
Visitors can avail the event tickets from the box office at Pepsi Center which is located adjacently to the retail store of Altitude Authentics. The gate of the box office gets opened at 10a.m. on weekdays, and if there's, any ticketed event going on one can purchase tickets from there even on Saturdays and Sundays.
Sports Merchandise and Apparel:
The retail store named Altitude Authentics sell these sports apparel for the Nuggets as well as Avs teams. This store is located at the Grand Atrium in the Pepsi Center. It generally remains open from 10 a.m. to 5 p.m. on weekdays and till 3 p.m. on Saturdays.
Getting there:
Directions
Take the Speer Boulevard exit from the north on the Interstate 25 and then turn left. At the second spotlight turn right onto Chopper Circle. Then the Auraria Parkway exit has to be taken from the south on I-25, turning left on the 7th numbered street. The west of Auraria Parkway has to be taken and then turned right on the 7th.
Parking
There are about 4,534 parking lots present at the Pepsi Center. The Six Flags Elitch Gardens offers the Auraria Campus along with 2,000 additional parking zones. One can also avail the parking facility at the Auraria Parkway. For the VIPs Lot A is allotted; Lot B to F is allotted for the general public having parking permits; Lot C is mainly for the general public; Lot G is allotted for premier parking. Special spaces for guests are to be allotted in Lot A, F, and G.
Transportation services
We have you covered no matter how many people you are attending the game with, we have a beautiful 22 passenger Cadillac Escalade stretch limousine that will have plenty of room for most groups but if you really need large group transportation we have even larger vehicles like our massive 50-55 Limousine Buses.