Denver School Dances

Popular Venues
Crystal Rose
Clock Tower Events
The Living Room
The Cable Center
Wellshire Event Center
Cervantes Masterpiece Ballroom
Mile High Station
Exdo Event Center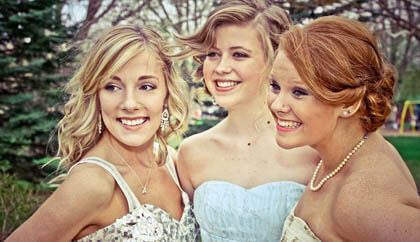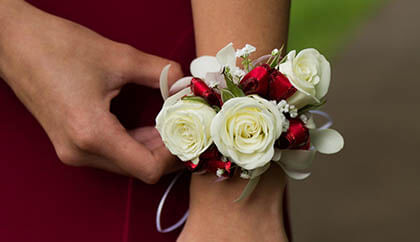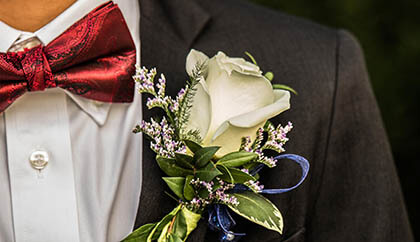 School dances are always huge social events. Whether it's prom, homecoming, or any sort of winter formal or spring fling, kids are excited to go to a fun gathering with friends and, for the girls, getting new shoes, a new dress, and having their hair and makeup done. It's a production to say the least. Why not make the night unforgettable with a beautiful limousine or a roomy luxurious party bus from the best fleet in the area? We have the most amazing and luxuriously fleet of limousines and limo buses to accommodate any size group for any event! And we're affordable! Even during the busy prom and homecoming seasons Denver Party Bus has the best deals on luxury transportation with the highest-rated service in the area. You can't go wrong when you choose Denver Party Bus!
Parents, we know that your child's safety is your number one concern no matter how old they are or what sort of event they're attending. With Denver Party Bus you can rest assured that you're kids are with the finest chauffeurs in the business who have all undergone rigorous safety training and who have all passed extensive criminal background checks upon hiring. Our drivers are responsible and professional. At Denver Party Bus we also have strict safety guidelines that we enforce to the fullest 100% of the time so you won't have any worries. We do not allow ANY underage drinking or drug use on our vehicles at all. Please contact us regarding details on this policy – we're here 24/7 and we want you to feel at ease with our services and regulations.
Tips for renting party buses or limousines for school dances: Sometimes, with all that goes into getting ready for a big event like prom or homecoming, transportation is booked last minute, and sometimes this can be problematic. We suggest booking your reservation as early as possible to not only make sure you can get a vehicle, but to be sure you're able to get a limousine a bus from Denver Party Bus to accommodate the appropriate number of passengers. There are a ton of schools in Denver and even more outside the city so prom and homecoming seasons book up quick. (Denver schools we regularly service are listed below but remember we also service all over Colorado!)
Scheduling and timing your rental: Parents, we know that both you and your child want as many photos as possible. Denver Party Bus rentals go where you want to go, so just let us know if we're picking the party up from the location where they're taking photos, if we're picking everyone up separately to take them to a location for photos, or anything else – we want the evening to go off perfectly so just let us know how you want your schedule!
We are available 24 hours a day, 7 days a week so call us whenever you want to get a quote on a rental or to book your reservation. Our agents are here to help so if you have any questions on our policies for transporting minors just ask! We'll explain everything in detail.