Corporate Events

Corporate Event Venues
Pearl's
Colorado Convention Center
Cultivated Synergy
The Ritz-Carlton
Sheraton Denver Downtown Hotel
Noah's Event Venue
Von Tornow Gallery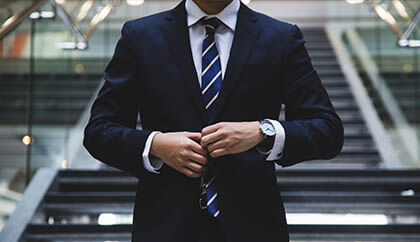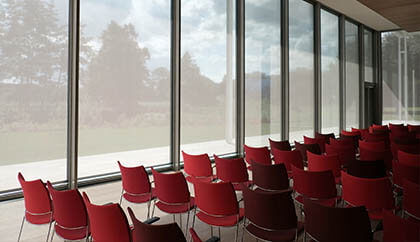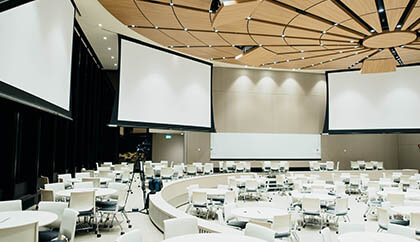 Corporate Transportation in Denver
Denver is a great place for vacation with mountains, parks, beautiful landscapes and many more eye soothing scenarios attracting people throughout the world. A city named Breckenridge in Denver has some amazing attractions for tourists like biking, skiing, and hiking. These entertaining activities will be next to impossible without comfortable transport facilities which will make the tourists experience an enjoyable journey along with the activities concerned. These vehicles are also required for corporate purposes. The transportation allows people to choose their desired service based on their budget as well as climate. Here, in Denver climate plays a major role in choosing any mode of transport. Denver Airport Transportation Service provides airport cars, taxis, shuttle services and airport limousine services to and from Denver International Airport. A 24/7 prompt service is provided to and from Denver airport, Denver Tech, Denver metro region, Denver downtown hotels, Colorado Convention Center, different ski resorts and much more.
Different transportation services that are available in Denver are as follows:
Shuttle service
The shuttle service is considered as one of the most important modes of transport as the majority of the tourists opt out for these shuttles for moving around the place which they are unaware of. They are readily available at the airports almost at each and every hour during daytime. Their services vary from private services to van service and also a door to door service. Private services are generally of higher prices as compared to other two services as they serve people in taking them to various places at any point in time. The climate can create transportation problems as most of the time it's snowing. But these services will never disappoint you even in such harsh weather condition. For traveling from Denver to Brackenridge, these shuttles provide a great service and thus are considered as important vehicles.
Limousines and rental car services
Another comfortable and also luxurious transport for traveling is our limousine and executive car services. These services are generally preferred by the local people, especially those who are affectionate about the climate and other issues experienced by tourists. These services provide music players, various food items and comfortable, relaxing leather seats. Since it provides with such luxurious features, the cost has to be on the higher side as compared to the shuttle services. The guide of these services can be asked to stop at any place or asked to ride wherever the tourists wish to go. The tourists will get dropped at their hotels and picked up from the same location. Limousine's one-way service can cost about $800, but the journey is extremely comfortable and relaxing.
Bus services
The cheapest mode of transportation is the bus services. They roam around the city and travels to almost all the parts of the city. Therefore, it's a great deal to know the correct route bus as these buses travel to every important location in the city. Since these services are free from a parking headache, tourists actually need not worry about their vehicles. These buses will drop the tourists on some fixed topics. Thus they need to walk for few minutes to reach their ultimate destination.
The above mentioned Denver Airport Transportations are more or less equally useful as well as essential. These services serve both the local people and the tourists. The modes of transport can be chosen by people based on their budget and comfort. One can avail this service through online booking as well as through call services. One should consider his comfort zone as well as budget while choosing a limousine, shuttle, bus or a rental car. As soon as you reach the Denver airport, all these transport services are easily available as if waiting for you to choose them.
Why are Airport Taxis considered the Best Transportation?
The entire region of Colorado seems to be a paradise for cycling, rock climbing, hiking and many more adventurous activities. One cannot resist from getting lost in this adventurous world of imagination while you are about to land in the city of Denver. As soon as you land, the question of transportation arises with a great number of choices open to all. Denver International Airport has several modes of transportation like taxis, shuttles, rental cars, luxury limousines, mountain carriers, charter buses, commuter shuttles and many more transportation options.
A rental car can serve as a fine option as it will allow you to take in every portion of the whole city. There are a number of rental companies available at the airport offering a wide range of cars with various price estimates according to one's needs. The hotel shuttle can also serve as a convenient option as these are provided by the hotels situated around the airport. Buses as public transportation mode provide an affordable ride and also hassle free as the service is accessible within every 15 minutes. Various charter services like commuter shuttles, charter buses, luxury limousines, mountain carriers and some other similar services are also provided on demand. A high-quality service is provided by these charter services along with high price tagged. Limousines, on the other hand, are ideal luxurious with royal features which make it the most expensive of all the transportation services available in Denver.
One can fight against all the above setbacks of pricing by available airport taxis which are readily available. If one wishes to spend economically, then these taxis are the ideal option to be chosen by both the local people and the visitors. The service offered are efficient along with courteous drivers making it a significantly a relaxing ride. Though taxis are outdated, it is considered as a conventional approach. These taxis will get you anywhere in the city without much hassle. With the advancement in the every field, Denver taxis are also improving by getting those disturbing systems of distance traveled is calculated along with the charges removed. Mileage calculator is now being installed in the Denver airport taxis which make it much easier for both the guide and the customers. It is a 24-hour service which can also be reserved beforehand.
Thus, Denver is a great place to provide people with a wide variety of transportation systems which can be chosen based on comfort as well as budget. The taxis serving both the purpose of providing comfortable rides along with fair rates are more popular than other transportation modes.