Denver Bar Hopping

Popular Venues
Euclid Hall
Dada Art Bar
Truffle Table
Mercantile Dining & Provision
Blake Street Tavern
Lowry Beer Garden
Punch Bowl Social
Hops & Pie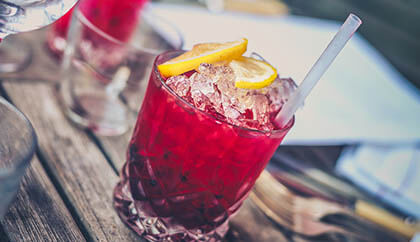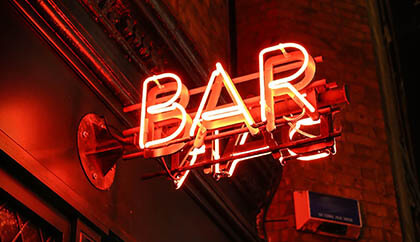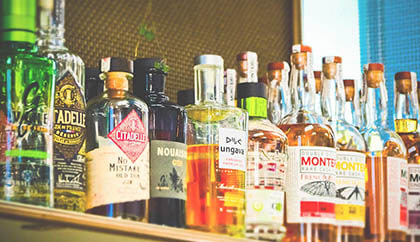 A night out bar hopping in Denver can hold endless possibilities. Denver is a huge city with several surrounding communities and neighborhoods, each with their own individual feel and crowd. Each Denver neighborhood, both in the city and surrounding it, hold countless bars of all kinds, so no matter what sort of evening you're planning it will be full of unique stops and good times! Whether you're planning your night out in Denver, Boulder, or any place in between, you can find anything from dive bars, sports bars, pubs, and restaurant bars to bars in historic locations, bars with live music, karaoke, game nights, trivia, dancing, wineries and breweries!
Although bar hopping is always sure to be a good time, it's important to be responsible and have a designated driver. But if it's your birthday you know all of your friends want to party with you, and if you have a large group that will require you to have multiple drivers, well, it can get confusing. That's where Denver Party Bus comes in! When you rent a luxury party bus or limousine from Denver Party Bus you'll be able to choose from a wide range of vehicles, each one as luxurious as the next, so if you're going out with a group of 12 friends or 50, we have a bus to accommodate all of you! Designated driver? You'll have a professional chauffeur to take you and your party to each and every destination safely and the best part is every single one of your friends can drink and party with you not only at the bars, but on the bus in between destinations! With Denver Party Bus the possibilities are truly limitless! You can start anywhere in the city and party for hours and if you spontaneously decide you want to hit up a club an hour away, we'll take you! A non-stop party!
If you head on over to our
Service Area Page
you'll see that you can click on any city listed and read brief reviews about some of the most popular bars in those areas. You're sure to find the place you're looking for in addition to several new locations to visit! When booking your party bus rental, it is helpful to have a general idea of where you want to go. We do not require you provide an itinerary for your rental, but it is helpful! Nonetheless, whether you decide to provide an itinerary or not, your night does not have to be set in stone – you can truly go wherever you want with Denver Party Bus! Like we mentioned above, if you're a few hours into your night and decide you want to head somewhere completely out of the blue, we're happy to take you! It's your night and we're here to accommodate you! That's part of the great customer service we pride ourselves on here at Denver Party Bus!
Plan your big night out and give us a call when you're ready to book your reservation! We can't wait to hear from you and make your night out unforgettable!