Denver Bachelor Parties

Popular Venues
Cigars on Sixth
Churchill Bar
Whiskey Bar
Lannie's Clocktower Cabaret
Tarantula Billiards Bar & Grill
American Paintball Coliseum
Punch Bowl Social
The 1-up Arcade + Bar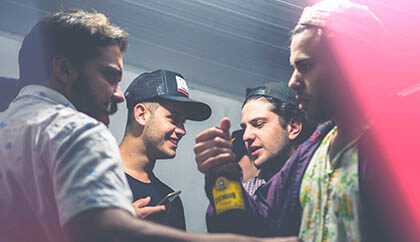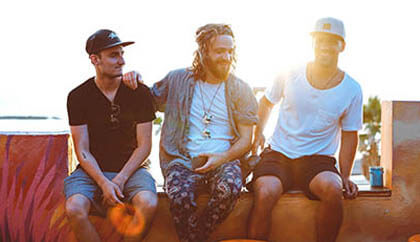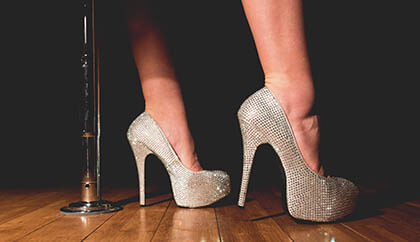 If you've been given the task of scheduling your buddy's bachelor party you've come to the right place. Denver Party Bus has what you need to plan the perfect celebration for your friend's last night out as a single guy! To start, we have the most amazing vehicles from party buses to SUV limos to stretch limos, all equipped with the things you need to party! All vehicles include on board bars so you can enjoy your favorite beers and liquors while you party and our party buses feature dance poles. Each vehicle also has club-like lighting so you can enjoy the feel of a VIP lounge without even having to leave the bus! We know sometimes it's hard to plan an exact itinerary – big celebrations like this need to have a little bit of spontaneity—and that's why we're willing to accommodate you and take you wherever you need to go, regardless of whether you had a planned itinerary or made a last minute decision!
Denver Party Bus will take you all over Denver and the surrounding areas so you can celebrate to the fullest extent!
There's a ton to do in Denver and any celebration can take on any sort of theme. Whether your bachelor party is going to be laid back include a few restaurants and bars or a completely out of control night with only bars and night clubs on the list Denver Party Bus can take you in style!
Planning the evening: To best plan the evening, it helps to follow a few basic steps. First figure out how many people you're expecting to join the celebration – this is an extremely important detail because it won't do you much good to rent a 30 passenger bus and then have over 50 friends show up to party! Denver Party Bus has everything from 12 passenger stretch limos to 55 passenger party buses so we're sure we can easily accommodate your group as long as you know the size! Next figure out the date and time. Earlier pick ups generally cost less. You'll want to figure out how you want to address payment as well – will you be fronting the bill or will a group of people be chipping in? This is, of course, and important detail you'll want to discuss with everyone so on the day of the event you're not left with any problems.
The next step in planning your event is choosing what sorts of places you'd like to go to. Are you looking for a laid back evening of drinking at a local sports bar and catching the game? Or are you planning a wild night of bar hopping and hitting up night clubs and gentleman's clubs until 2am? You can of course change the itinerary as you see fit, but it is helpful for the chauffeur to have a general of idea of each location so that you can spend the night partying in the bus and not having to check in with the driver in between each venue to tell them where to go!