Greeley Bars and Restaurants
The Greely city is known to be one of the first planned communities in the US, named after Horace Greeley, a newspaperman who insisted young Americans to "Go West." It is located 50 miles approximately to the northeast side of Denver at the merging of Cache la Poudre and South Platte rivers. Primarily Greeley was an agricultural developing farmland with few successful irrigated lands. In recent times also agri-business provides a great economic basis along with Weld County (Greeley being the county seat) time and again maintaining a rank in the top agricultural counties producing on a national level.
Greeley has the famous Northern Colorado University as the Sate Normal School. Currently, this is known for its performing arts, quality business, and various nursing programs. An array of guest artists is drawn from the University along with great speakers who tend to brighten up their cultural landscape. Nation's greatest jazz festivals happen here, attracting the entire town tapping its toes.
Greeley has a number of other signature events like August's Agriculture Fest and Feast which is the community's agricultural heritage's celebration and Greeley Stampede which is a 100-year-old northern tradition of Colorado featuring rodeos, different concerts, and other fun filled activities. Greeley has been known as a Colorado Certified District, hosts a great number of events throughout the year like the First Friday art walk which is considered as both local's and visitors' favorite event.
Food is yet another factor determining the town's culture and cuisine style. Greeley is well known for its pubs and restaurants which are sure to delight the visitors. Here are listed 5 of the bars popular in Greeley:
Patrick's Irish Pub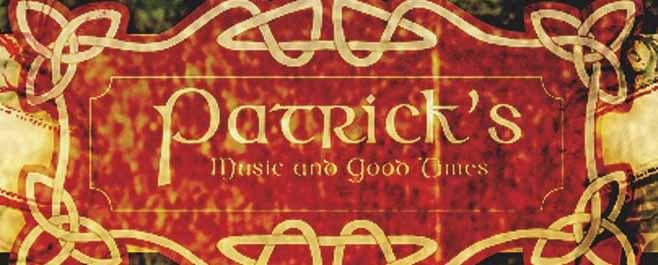 907 8th Ave, Greeley, CO 80631
(970) 301-4683
This place is a great social as well as conversational space with 15 beers on tap. Patrick's provide a higher ratio of awesomely interesting beers as compared to the brewing pubs of that area. There is present temperature controlled beer cellar located in the basement with a wide variety of vintage and rare beers, bringing the total number of beer served to 150. The beer range rotates here, so the authority keeps posting the real list online for the customers. They maintain the integrity of the products served, therefore, leaving no keg tapped more than a month. There are brilliant traditional musicians who generally perform on a weekly basis. In recent times there is an event being held 'Blue Grass Session' which aims to gather friends together, creating great music together. Whiskey is their second best strength after beer. Thus, one should not miss out this place because of its artisanal craft brews along with Irish folk music.
The Jager Bar & Pizzeria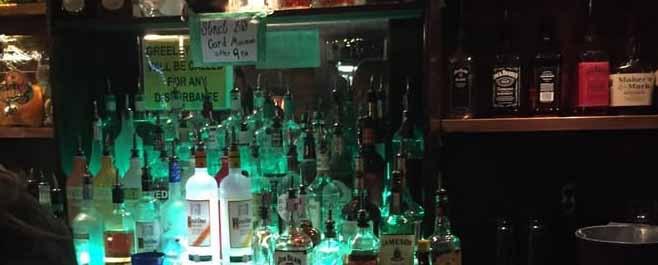 822 9th St, Greeley, CO 80631
(970) 301-4683
This place is a cool underground area not that well structured with no doors either on stalls or bathrooms. The crowd generally comprises of youngsters, sometimes acting drunk which can be unpleasant to few. It is considered as hipster bar full of fun mainly in the basement area of the Penalty Box. The atmosphere is cool and refreshing with excellent live artists. The best food that one can have is delicious pizza, may be the best pizzas of the town. Amazing mixed drinks are also provided along with the great amount of premium beer. There's always an event going on this place which will surely keep its customers entertained and interested. Though the crowd is young its worth a visit for its heavenly pizza and beer with a calm and relaxed ambiance with subtle music playing in the background.
Wyler's Pub & Grill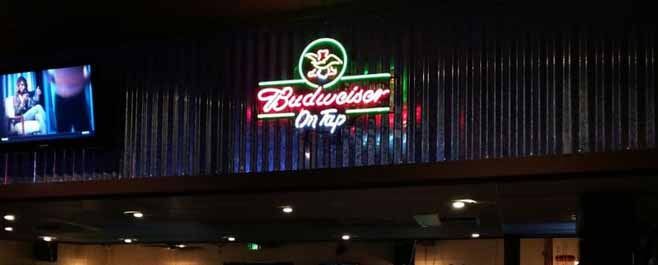 2385 W 27th St #513, Greeley, CO 80634
(970) 506-4000
This place will provide you with everything that you wish to have in a bar. They provide with some amazing cocktails made by their master bartenders. One can indulge in playing darts, pools along with some live entertainment. There's available a wide range of bottled as well as draft beer. Burgers and fries are recently added to their menu for the people looking out for pocket-friendly quick bites. They have friendly staffs with quick and decent service. The atmosphere is comfortable and friendly with live music and sometimes other forms of entertainment. New recipes are recently introduced with right furnishings and awesome decor, owned by a family of Greeley.
The Kress Cinema and Lounge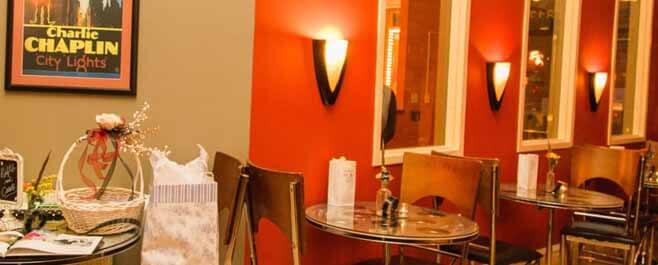 817 8th Ave, Greeley, CO 80631
(970) 515-5717
This place is quite unique as it is actually a movie theater and also a pub. One can enjoy their dinner comprising of cocktails and food while watching movies. A great variety of noshes and cocktails are served here in a unique art deco viewing/lounge type of room. It has comfortable seats though not pleasing at times if a tall person comes and sits in front of you, obstructing your view. The service is quite good, bringing you the food orders. This can be considered as an overpriced place as it belongs to the luxurious category. It has good parking options available right across the street. They provide with great lighting and sound for clear audibility. Only bottled water is being served here. Older movies are also shown, but the setback of this place is that it has only one movie stadium, thereby allowing only a definite set of people. Overall, visiting this place can be an enjoyable outing with pleasing lounge area with good quality food and drinks.
Stuft Burger Bar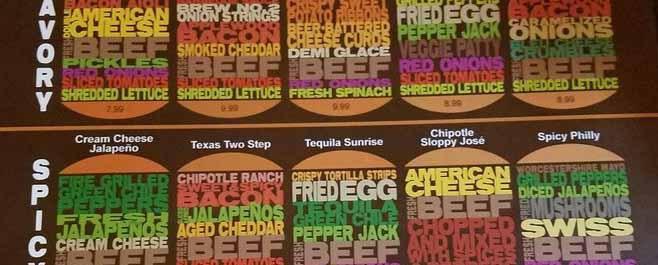 819 9th St, Greeley, CO 80631
(970) 978-4687
This is an ideal place for all the burger lovers out there. This place provides you with an opportunity to create your own burgers depending on your likes. A wide range of wine and shakes are available. It has a sports bar setting providing you with great beer. It is located along College Avenue. It has dark wood booths, floors, and walls and high top tables. It has live sports screenings along with great music played softly. The crowd generally consists of college kids and families, enjoying burgers. The service is quite decent and quick. You can select your burger from a wide range and also delicious quick bites like onion rings, regular and Parmesan fries and different salads. It also has great cocktails in a fully stocked bar. It also has a vegan menu available and also catering and take away facilities.