Loveland Bars and Restaurants
The city of Loveland located in the foothills of the Rocky Mountains is a perfect winter wonderland of Colorado. With a population of 67,006, it is the second most populated city in Larimer County, Colorado. Loveland is a Home Rule Municipality with all the amenities of a larger city available in the convenience of a small town. The people of Loveland enjoy a pleasant weather throughout the year with an average sunshine of 300 days. The city never goes boring because there is always something or the other happening starting from musical concerts to hockey games, art shows and a multitude of conventions. There are a plenty of both indoor and outdoor activities for people to enjoy in every season.
It is a known fact that Colorado is famous for its crafted beer and the city of Loveland is no exception to that. There are a plenty of happening bars and pubs out here in Loveland that offers amazing beer and cocktails that will make you come back for more. For your knowledge, I have prepared a list of top 5 bars in Loveland. These are the places that you absolutely can't afford to miss if, you ever visit Loveland with your love or maybe family.
Burk's Tavern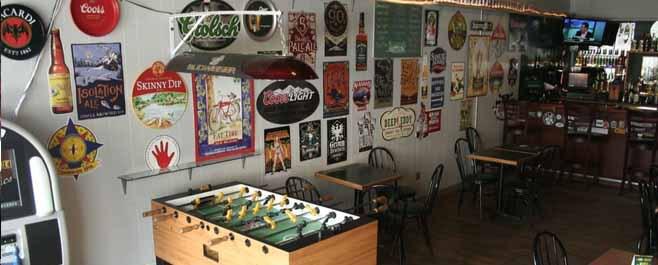 118 E 4th St, Loveland, CO 80537
(970) 278-9888
Burk's Tavern is one of the most popular night bars in Loveland. This locally owned bar is operating since 2007. The place offers a great ambiance throughout the year. This would be a perfect place for a person who wants to get rid of his daily routine and just relax. Starting from digital jukebox for music to Sunday Ticket during football season, Burk's can satisfy its customers in every way. Burk's also offers happy hours from 3pm-7pm for all the beer lovers out there. And for all the beautiful ladies, Burk's host's ladies night on every Thursdays. The atmosphere of Burk's is something that cannot be explained. You have to experience it. One thing for sure, once you visit there, you will keep visiting it for more.
Henry's Pub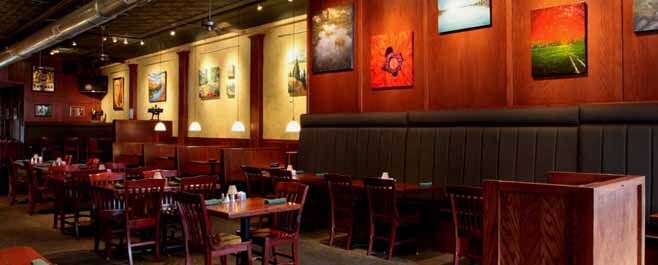 234 E 4th St, Loveland, CO 80537
(970) 613-1896
When you are utterly bored from visiting the same boring pubs and bars, again and again, that is when you need to visit Henry's Pub. Go along with your friends or loved ones to enjoy their happy hours and feel comfortable in their friendly atmosphere. One can never get disappointed from Henry's because it always has something new to offer to its customers. At Henry's you get a wide selection of drinks to choose from. They also offer discounts on certain drinks which is good news for the booze lovers. Starting from their services to entrees, they make sure that your experience is an enjoyable one and that you feel like you are at home. They are dedicated to providing highest quality services to its customers. So, next time when you are confused with where to go, visit Henry's Pub.
Generations Wine and Martini Bar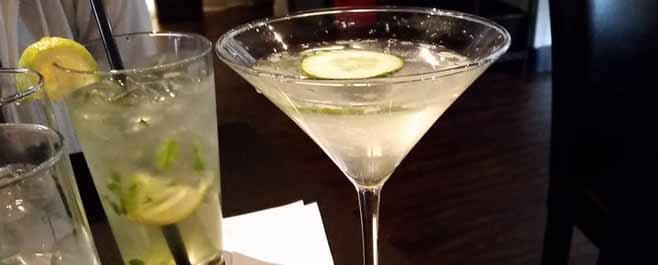 127 W 4th St, Loveland, CO 80537
(970) 619-8294
If you are looking for a classy place in Downtown Loveland to hang out at than Generations is your option. Operating since 2012, it was designed to be welcoming as well as comforting to its customers. As the name suggests, the place is famous for its martinis. They have quite a number of signature cocktails to savor. Along with a wide selection of martinis, they also have a beer and different varieties of wine like red wine, white wine, glass wine and much more. To try all this amazing drinks and cocktails, you need to visit this legendary place. The best thing about Generations is that they offer happy hours daily from 3pm-6pm. If you haven't visited this place yet, this is your call.
Loveland Aleworks
118 W 4th St, Loveland, CO 80537
(970) 619-8726
Loveland Aleworks is a family owned, independent brewery offering a selection of quality handcrafted beers made from the best ingredients available. Aleworks believe in providing the best quality drinks and full satisfaction to its customers. It is a small brewery with a nice decor which provides a taproom feeling. As already mentioned, the place is famous for its handcrafted beers. Some of the beers that are available are S-15 Imperial, Citra Single Hop Hefe, and Crowdsource Fresh Hop Ale. With all these delicious beers on the menu, it is surely a paradise for the beer lovers. Aleworks is a perfect place for a family night out on dinner with a few drinks. If you are local, you should definitely try this place out.
Laureate Publick House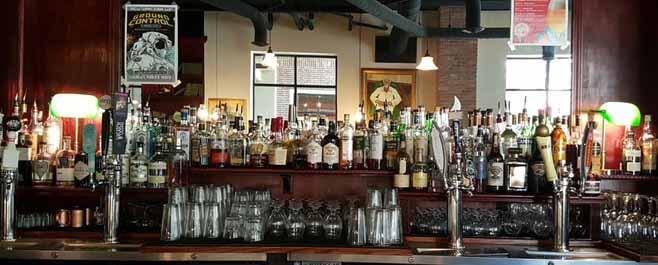 548 N Lincoln Ave, Loveland, CO 80537
(970) 988-3710
Laureate Publick House is a traditional Irish-American bar cum restaurant. The place is famous for its weekly celebrations and monthly events. Laureates has a sports themed bar with comfortable sofa seats, and LCDs mounted on the wall. The place is quite famous for its craft and draft beer. Therefore, you can enjoy watching your favorite team win with a pint of beer in hand. They also provide a variety of wines along with European scotch and champagne. They often host competitions, the winner of which is given beer packages. Sounds great right? Fun, games, and beer all under the same roof! The friendly atmosphere of Laureate makes it a perfect place to hang out with a group of friends on the weekends.