Wheat Ridge Bars and Restaurants
This is one of the most unique towns you will ever visit or find yourself in. There is a very eclectic mix of old and new here. Most of this town is residential, but there are also several retail centers and more than 20 parks. The mix of cultural and recreational opportunities here is phenomenal. The pioneer history of this area goes all the way back to the 1840s. If you are a history buff, you are going to want to visit the James H. Baugh homestead where the story of the area is told. Wheat Ridge is also very culturally diverse. You will find everything here from Hispanic centers to old theater districts. And for antique loves, you are going to be in heaven with the number of antique shops, consignment stores and the co-op antique mall available to you. And of course you can't spend too much time in this area without exploring the outdoors. The town has more than 20 parks, equestrian trails and a lot of open public space. The Rocky Mountain National Park is very nearby and provides access to even more recreational opportunities with over 355 miles of hiking trails. There are also scenic drives, wildlife watching and great picnic opportunities. Once you have spent yourself and need some refreshment, there are plenty of awesome establishments to visit and we have included some of the best below.
Long Shots Bar & Grill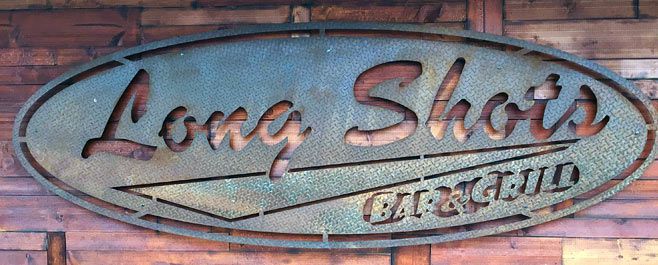 4400 Ward Rd, Wheat Ridge, CO 80033
(303) 403-0227
Long Shots Bar & Grill is the best place for live music and an enjoyable evening. The fun that you are going to have here is truly beyond what you can imagine. But when you experience what this place has to offer, you are going to find yourself planning many visits. Of course, it is great food and drinks that make for a great time ultimately and the Vietnamese fare that is cooked up here is so tasty and unique. Try the lamb bowl, it is absolutely amazing. The beer selections are astounding and each one goes well with the food that is delivered. Your server will treat you like royalty.
Colorado Plus Brew Pub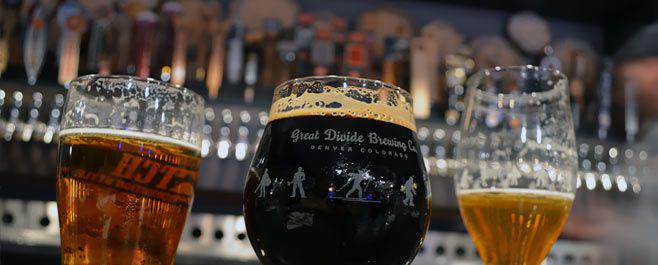 6995 W 38th Ave, Wheat Ridge, CO 80033
(720) 353-4853
Colorado Plus Brew Pub offers a great selection of Colorado craft beer from over 30 breweries and they have at least 56 beers currently on tap. They also serve up Colorado wine and spirits and make fresh food and the place even has a dog-friendly Biergarten. Stop in any day of the week to have your fill of beer. But don't downplay the food because this place features some menu items that you might not expect to see here. For instance, they feature lamb, pork and some of the best beef and bison. Their bread comes from a local bakery and is always fresh. Check it out soon.
The Wreck Room Saloon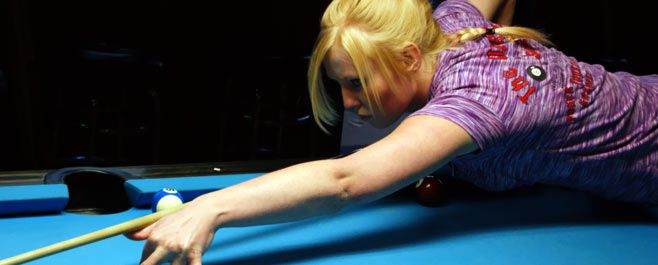 2695 W 92nd Ave, Federal Heights, CO 80260
(303) 412-0257
If you like having a fun time, drinking, and playing pool, then stop by The Wreck Room Saloon! This bar and pool hall has a great laid back environment and some of the friendliest staff in town. The Wreck Room is a fairly new establishment, but it's quickly becoming a favorite in the area. Some people may call this bar food, but honestly if that is what it is, the standard has been raised. The kitchen staff really knows what they are doing and they know how to make sure that what you order is cooked according to your specifications. Your taste buds will be thanking you for coming here.
The Arvada Tavern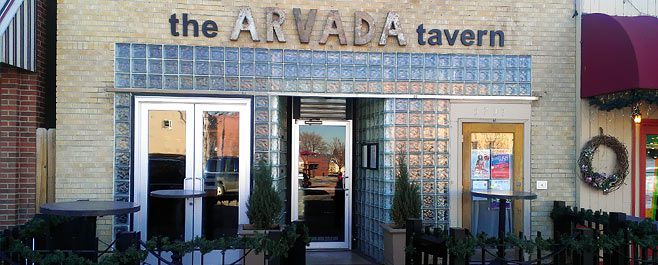 5707 Olde Wadsworth Blvd, Arvada, CO 80002
(303) 690-6269
In 1933, just days after the repeal of prohibition, The Arvada Tavern was established. Needless to say, they've been a local staple in the area now for decades. Delicious beer and cocktails and fresh made-from-scratch food are the specials here and everything is always served up with extremely friendly service. The bar burger here will have you in a food coma and will leave you with a smile that will not go away for many hours. If you have a special event, this would be the perfect establishment to celebrate. Make sure you take your time and comb through your choices, you will not be disappointed.
The Bluegrass Coffee & Bourbon Lounge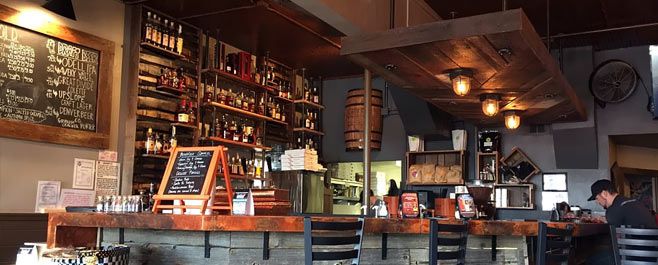 7415 Grandview Avenue, Arvada, CO 80002
(720) 476-3950
What a really cool mix. A coffee house by day that focuses on expresso-based drinks and an array of breakfast sandwiches, pastries, muffins and cakes. At night, the place is transformed into a bourbon bar where you will feel at home and truly you are not going to want to leave. You have to sample one of their amazing pizzas, the taste and texture are absolutely exceptional. AND the various types of bourbons that they offer are of the utmost quality and are much more reasonable than you might think. The staff know how to be attentive without being overly so. Try it, we know you will like it.