Westminster Bars and Restaurants
The area that would become Westminster was hit with gold fever in the 1850s. And the history of the town is well told and carefully preserved at the Bowles House Museum. There are numerous structures in the area that are listed on the national Register of Historic Places. But history must give way to the future and one thing that is very noticeable in Westminster is a sea of new shopping districts. A relatively new addition to the area is the Westminster Promenade. Its is an outdoor pedestrian village which contains anything and everything you could want. But there is another attraction that you are not going to want to miss. The Butterfly Pavilion is a lush conservatory which is home to 1,200 free-flying butterflies. Not too far away is the Rocky Mountain National Park which is one of the most stunningly beautiful areas in the world. And what this park offers in terms of activities is truly astounding. You will be presented with over 355 miles of hiking trails so make sure you bring your hiking boots. But if you aren't the hiking type, don't worry. The road system of the park is setup to provide some amazing scenic drives that will take you through lowland meadows and aspen groves and along swift-flowing rivers and up through subalpine forests. And when you are ready to take a break from all of the adventure, check out one of the venues below.
Kachina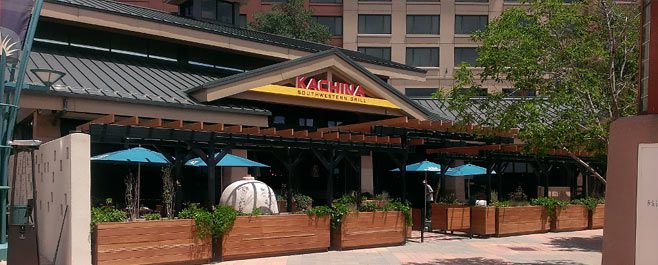 10600 Westminster Blvd, Westminster, CO 80020
(303) 410-5813
One step inside of this location and you are going to be delighted with everything that you experience. Start off with a prickly pear margarita. The interior of this establishment is exceptional in every way, it is elegant and cozy at the same time. Their Texas Chili will blow your mind with is spiciness. Another amazing choice is the hanger steak which the kitchen staff knows how to cook to perfection. But the real treat here is the dessert choices like their chocolate chili beignets or the molten chocolate chili sauce. Don't let this opportunity pass you by.
Bar Louie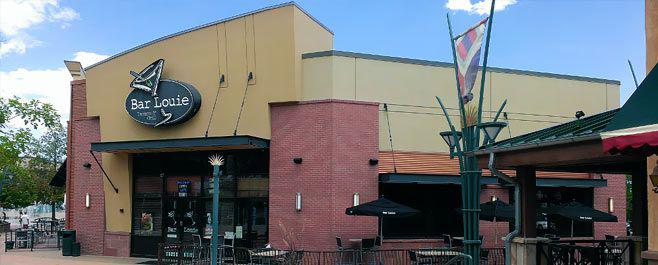 10661 Westminster Blvd, Westminster, CO 80020
(720) 214-3300
It's always a good time at Bar Louie. The first thing that you are going to notice about this establishment is how huge it is. You will never feel like you are having your personal space invaded. The menu is equally huge and will give you plenty of choices to ponder. If you are into watching sports, this is the place to be as well. They have enough high definition flat screens to show all of the sporting events that could ever play in a day. Stop at the bar for a drink and you will not be disappointed, the bartenders are exceptional. And as a bonus, the service staff is always friendly and welcoming at Bar Louie.
Bender's Bar & Grill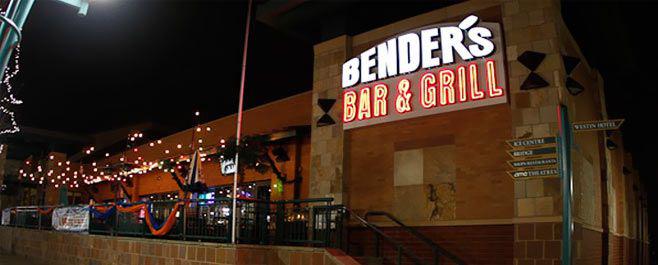 10710 Westminster Blvd, Westminster, CO 80020
(303) 974-5215
Bender's Bar & Grill is a local favorite and it's no wonder. There is no question that this is the top sports bar for miles around. This is a great place to stop and enjoy a fun night with friends. When you have 28 high definition flat screens, how can you go wrong. And the food is absolutely unbeatable as they offer the best wings as well as tasty nachos, burgers, salads and pizza. The beers on tap never disappoint and the game room is something not to be missed. Your eyes will pop open when you see the pool tables, video games and even air hockey. This needs to quickly become a go to place for you.
Aspen Lodge Bar & Grill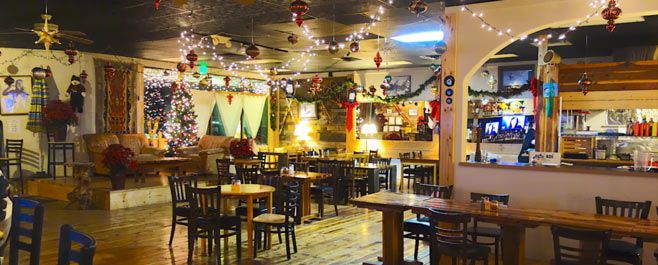 8125 W 94th Ave, Westminster, CO 80021
(303) 425-8833
The Aspen Lodge Bar & Grill is a great bar with all your favorite drinks available to you and crafted by some of the most talented bartenders you will find anywhere. In terms of the menu, you will find delicious traditional American food and amazing Mediterranean cuisine. Whether you're stopping in for breakfast, lunch, dinner, or drinks, you're sure to love every part of your experience here. The staff are invested in making this the very best establishment it can be and the most important thing is that each and every patron leaves with a huge smile on their face.
Sideways Sports Lounge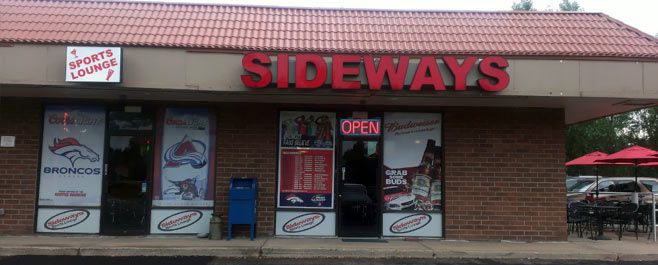 9134 W 88th Ave, Westminster, CO 80005
(303) 424-7748
Sideways Sports Lounge is the place we think of when it is time to catch the game. Stop in for daily drink specials like $2 for PBR, Bush, and Rolling Rock. The kitchen staff here know their stuff when it comes to cooking what appears on the menu. You have to try the dry rub wings. But there are some other amazing choices as well like their Rueben and the chicken fried chicken mash. Sides don't usually get a lot of publicity but in this case we have to mention their fries, onion rings and tots because they are all cooked so well and they are the perfect compliment to whatever main dish you order.