West Pleasant View Bars and Restaurants
This is one of those quaint and cozy communities which merits much more than a simple drive-through, it deserves a ride in a truly special vehicle, like our new 12 passenger Mercedes-Benz Sprinter or perhaps if you have a much larger group you go with our flagship party bus capable of transporting up to 55 passenger. Just the feeling in the air is one of relaxation. The area is known for the phenomenal campgrounds available to visitors and residents alike. But the real star of the show is the Rocky Mountains National Park which this town lives in the shadow of. The outdoor recreational opportunities available to you in this stunning area will astound you. Make sure that you're packing a full allotment of wanderlust as the area plays host to over 355 miles of astoundingly beautiful trails within the general vicinity. One of the most noteworthy tidbits of information about the trails at the Rocky Mountain National Park is that there is a range of difficulties that will be available to you dependent upon your skills and, of course, your experience. There are flat lakeside strolls and there are steep mountain peak climbs available to you. If admiring the spectacular nature in front of you is something you would rather do from the roadside while still in your vehicle, you will fall in love at the wide variety of scenic roadways available to you. The meandering concrete paths will guide visitors through stunning aspen groves, peaceful meadows, continental sub-alpine forests, and along the area's lively streams & rivers. But that is not all, there is also wildlife watching, fishing, camping and horseback riding at your disposal. When the need for refreshment hits you, you will have some amazing choices from the list below.
Rock Rest Lodge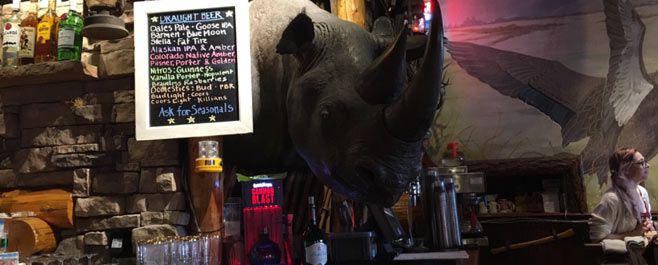 16005 Mt Vernon Rd, Golden, CO 80401
(303) 216-2895
Featuring music, billiards, a full bar, and tasty dishes... The Lodge is the first choice in the area for a one-stop shop for your evening's entertainment. The wings are absolutely huge and they will fill you up in no time. We dare you to try and find better drink prices than they have here. We doubt you will be able to find them. For instance, they offer $1 Long Islands and $1 watermelon shots. The atmosphere is so much fun and there is an excitement in the air that you will not want to end. And there is entertainment available as well in the form of a dance floor, pool tables and shuffleboard.
Ace-Hi Tavern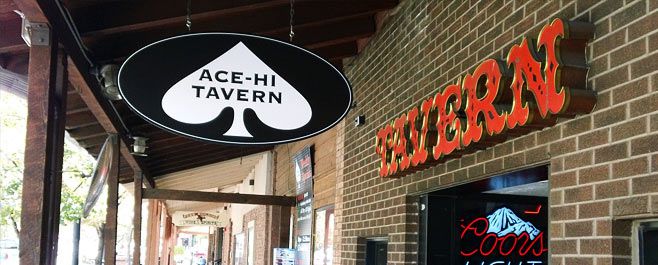 1216 Washington Ave, Golden, CO 80402
(303) 279-9043
This is a dive bar by any sense of the definition. And in this case, that is a huge compliment. What will you find here? Well, there are inexpensive drinks and lots of beer choices. The jukebox is always blasting something trendy. And the karaoke provides a lot of enjoyment. The atmosphere is relaxed but has a certain energy to it. The crowd is definitely friendly and the service staff know just what it takes to make you feel like you're receiving special treatment akin to royalty. The bartenders cannot be stumped with any drink request, we dare you to try. So, our suggestion is that you get here as quickly as you can and have a blast.
Twin Peaks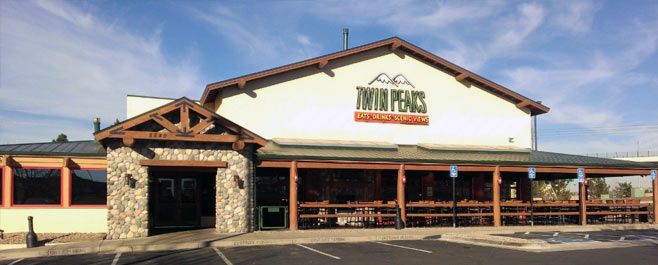 8840 East Arapahoe Rd, Centennial, CO 80112
(303) 779-8946
The Twin Peaks is one of our favorite spots to enjoy an ice cold drink and watch the day's big game. However, there is so much more to this establishment than that. The flavors that permeate all of the food that exits the kitchen is absolutely unbelievable. Their green chili simply mind-blowing in terms of taste. Keep in mind that this place is always packed and because of that you will want to either time your visit or make a reservation. The great beer selection is going to blow you out of the water. In terms of food, even though there is a nice variety we have to recommend the bacon cheeseburger. This is a can't miss venue.
Teller's Taproom & Kitchen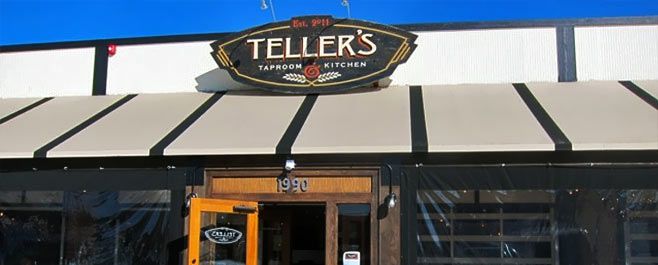 1990 Youngfield St, Lakewood, CO 80215
(303) 237-1002
If you want a relaxed, comfortable place to enjoy food and drink at moderate prices, check out Teller's Taproom & Kitchen. Since opening in 2011, Teller's has risen to the top and stands above as one of the go-to stops in this area. Stop in to try out any their beers and believe us, you will have plenty to pick from. We suggest that you enjoy it out on the patio if the weather permits. In terms of food, everything is delicious but there are some signature choices you need to truly sample. The Chicken basil sandwich with tomato soup is incredible as is the Whiskey Burger and the Chicken and Waffles.
Mountain Tap Bar & Grill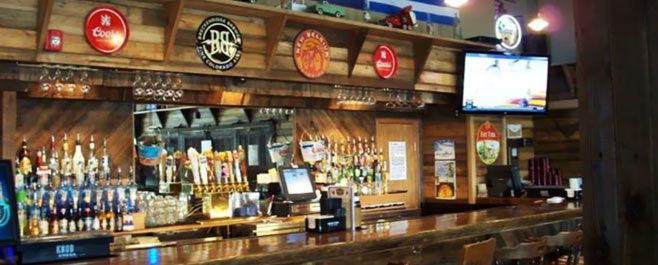 1901 Youngfield St, Golden, CO 80401
(720) 689-5972
Does a strong cocktail or a fine glass of wine suit your fancy? How about some of the most delicious and authentic Greek cuisine? Yes? Well, Mountain Tap is your spot. There's a solid reason that this place has become one of the most popular establishments in the area. The cocktails are well crafted and the bartenders can mix both popular favorites, all the way to the most exotic and unique concoctions you've never imagined. The Gyro meat is absolutely outstanding as is their green chili. Let's put it this way, your stomach will be more than satisfied when you leave. The customer service is as good as it could possibly get as well. And the atmosphere is very relaxing and fun as you can play electronic golf, eight ball, darts, ball crane, along with many other games.