Superior Bars and Restaurants
Superior's history and background is synonymous with coal mining. The first mines in the area were established in the late 1800s. The town was founded in 1896 and the name came from the "superior" quality of coal that was found in the area. And mining was the major thrust until the main mine closed in 1945. From there, the town evolved into a quiet ranching and farming community. The town has experienced tremendous growth in recent years and looks toward a future of even more development that will include commercial, retail and residential. There are some stupendous trails that you can traverse through the town and outside that will really get your blood flowing and that allows you some amazing views. Combine this adventure with a trip in a beautiful limousine to the ever gorgeous and close-by RMNP (Rocky Mountain National Park) and will surely be overwhelmed with some of the most beautiful landscape you can find anywhere in the world. The park itself plays host to hundreds of miles of trails which include difficulties ranging from very easy to well, highly difficult. Be sure to choose your path accordingly! Especially if you're from a more low lying land as we can tell you first hand that altitude sickness can have a real effect. The scenic drives are breathtaking as you will be able to steer through stands of Aspen, broad meadows, and majestic coniferous forests. When you come down from the high, check out one of the fine establishment listed below.
Henry's Bar & Grill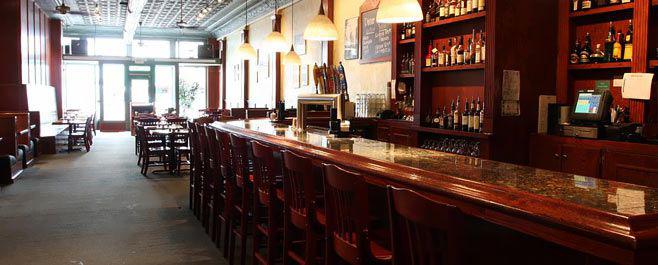 935 Pine St, Louisville, CO 80027
(303) 665-9966
A very notable and recognizable bar in this area, Henry's Bar & Grill is always a great place to go when you want to be surrounded by great people in a fun environment with pool tables, dart boards, and great beer specials, not to mention delicious bar food. The staff are always glad you came and they will treat you like absolute royalty. The beer is very reasonably priced and the pizza is not to be missed. Many people call this a dive bar and it probably is, but that doesn't mean it doesn't have a lot to offer. In fact, we recommend that you give it a try, we know you will be pleased.
Night Owl Lounge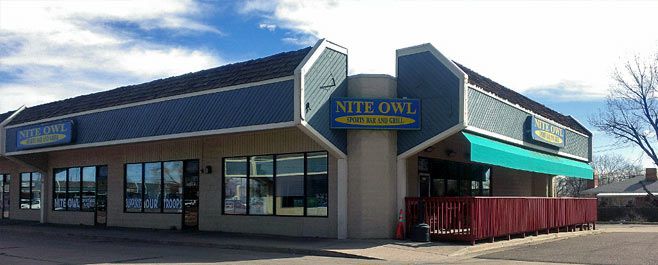 2000 W Midway Blvd, Broomfield, CO 80020
(303) 460-8928
What a great place to go and play pool. But you will not want to overlook the pizza option either. Many of the folks who mosey into the place do so for the karaoke. But when that isn't going on, you can put your favorite song on the juke box. The drink prices are going to blow your mind. And the happy hour specials are even better. But what really send this place to the top of the heap is the wonderful staff. The servers are not just good at what they do, they are very friendly and they make it a point to ensure that every single diner feels like they are the only ones in the place.
Twin Peaks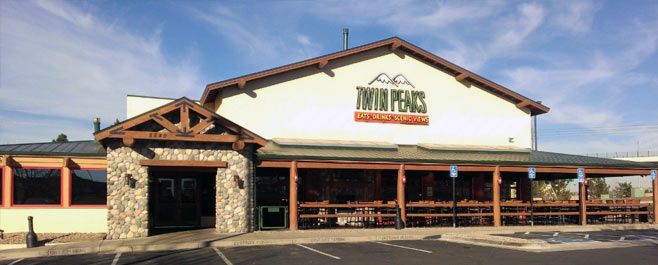 8840 East Arapahoe Rd, Centennial, CO 80112
(303) 779-8946
Twin Peaks is one of the area's best choices for sipping on drinks and enjoying the big game on one of their many televisions. But we must warn you, you are going to crave everything they have here and when you have had one experience at this awesome venue, you are going to want more. All of the food listed on the menu is hearty home-made good old American favorites. The servers have such charisma and such great personalities. They pour beer into huge frosted mugs at exactly 29 degrees. And that pairs perfectly with food like hand-cut Mozzarella bites or a juicy Twin Cheeseburger. Drop in soon to check this place out, you will be very glad you did.
Bar Louie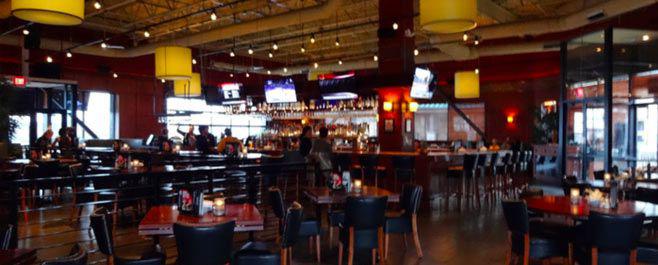 10661 Westminster Blvd, Westminster, CO 80020
(720) 214-3300
There's never a dull moment at this place, and we mean that in the very best way possible. Belly up to the bar for a drink or order one of the delicious menu items or do both. The service is always friendly and welcoming. Happy hour always has some great deals. If you are a vegan or prefer vegetarian options, you will be in the perfect place here. The open space is the perfect design for milling around and getting to know people. If you are into watching your favorite sporting event, they have what you need here as there are numerous high definition flat screens. Try one of their well mixed cocktails, you are going to be very happy.
Bender's Bar & Grill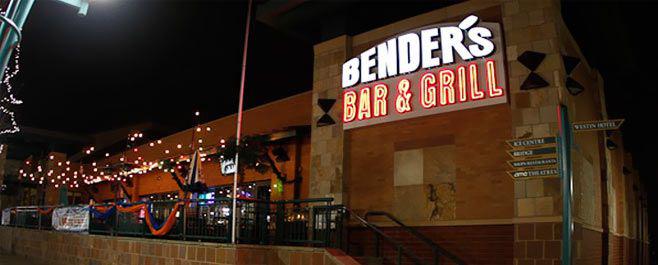 10710 Westminster Blvd, Westminster, CO 80020
(303) 974-5215
Bender's is a perennial favorite among both locals and visitors to the Superior area. It has won numerous awards and has been heralded as the number one sports bar in the area. The food is absolutely unbeatable in the form of tasty wings, nachos, burgers and pizza. They have 16 beers on tap including several Colorado micro-brews. Entertainment abounds with pool tables, video games and air hockey. The servers will take very good care of you and this is 'the spot' for an enjoyable and fun night out with your friends (not to mention a good place to meet new ones). So, with the televisions and the games, food, drinks, live music, and great service, isn't it time that you get here as soon as possible.