Morrison Bars and Restaurants
This town is perfectly situated at the bottom of winding Bear Creek Canyon. You cannot turn any direction but that you are presented with the most amazing beauty and phenomenal landscapes. And right in the middle of it all is the famous outdoor concert venue, Red Rocks Amphitheater. You have not experienced a concert in a special way until you have been to this venue as a VIP in your very own party bus or limousine. Once that excitement has been taken care of, you are going to love strolling down the main street strip which is filled with phenomenal restaurants, quaint shops and antique venues. There is an extensive trail system that leads past a reservoir. There is also a location that is perfect for geology or archeology buffs. We suggest making a stop at the visitor center first so the rangers can guide up on your exploration. The Morrison Heritage Museum is not far at all and this is where you will learn about the founding and the development of the area. If you prefer to see the sights via your own vehicle, that won't be a problem at all as you drive the Lariat Loop National Scenic Byway which is a 40 mile scenic byway established in the early 1920s to help locals experience the beautiful mountain landscapes. When you are ready to take a break, check out one of the locations below.
Morrison Holiday Bar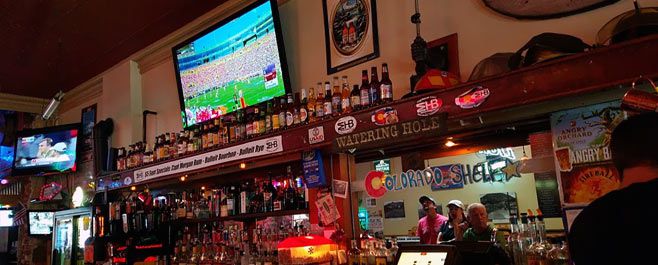 403 Bear Creek Ave, Morrison, CO 80465
(303) 697-5658
Morrison Holiday Bar is the best place in Morrison and the surrounding area to get drinks and listen to live music. There's always something great going on here, so you're sure to have fun no matter when you stop in. There is more of everything here including liquor brands, draught beer brands, bottle beer brands and seating. In terms of food, you are not going to be disappointed when you glance at the menu as there is a little bit of everything including Italian and Mexican fare. So head on over to Morrison Holiday Bar as fast as you possibly can.
Flights Wine Cafe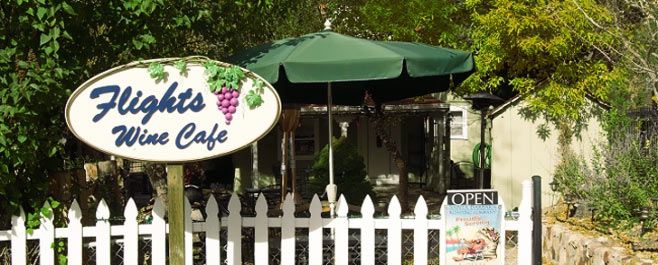 116 Stone Street, Morrison, CO 80465
(303) 697-0492
It just can't get any better than this. So stroll on in and relax at a table and get ready to peruse over 100 wines and over 35 by the glass. The beers come from all over the world and the food menu will compliment your beverage of choice we promise you. And when you see what the setting is like, you are going to feel like you are in a fairy tale world. And how could you not when you get a chance to relax in an 1870s cottage. There is also available to you a beautiful garden seating area with a water feature, fire pit and a cozy and casual leather seating with a fireplace.
Seafood, Steakhouse and Bar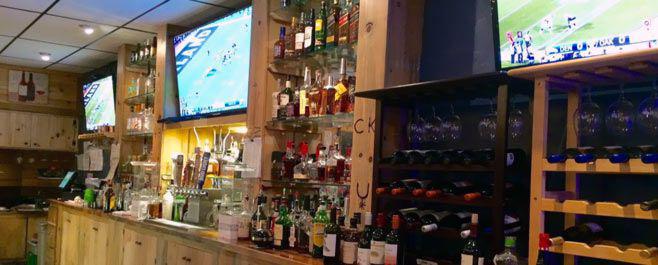 14011 W Quincy Avenue, Morrison, CO 80465
(303) 697-7400
There are some major reasons for giving this special location a five star rating. Let's start by mentioning their green chili. You have never not will you ever have better than what they serve up. If you have any kind of special dietary needs, just mention it to your server and they will make sure you are well taken care of. The owner is always venturing around and don't be surprised if he stops by your table to make sure that everything meets with your expectations. Their shrimp is also exceptional. but whatever you end up ordering just make sure that you save room for cheesecake.
Tomari's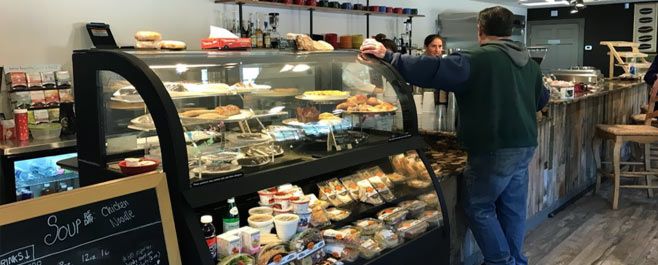 6328 South Turkey Creek Road, Morrison, CO 80465
(303) 697-5000
Start your experience here with a macchiato. The sandwiches served up here are about as creative as you will see anywhere. Check out their jalapeno peach sandwich. The unique combination of brie, peach preserves, pickled jalapeno and ham on sourdough bread is going to knock your socks off. The staff is very friendly and they know the menu very well. This means that they will not only make sure that you have everything you want, but they will also be able to serve as your advisor. This is the kind of place that will put you at ease immediately and you are going to want to hang around for awhile.
Twin Forks Tavern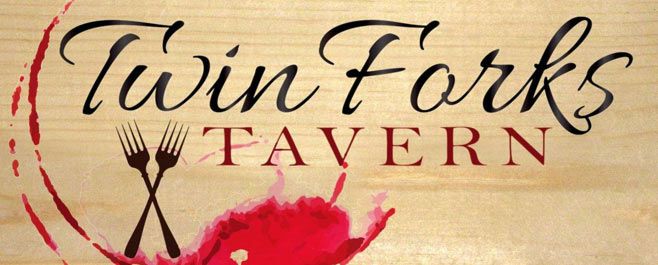 19423 N Turkey Creek Road, Morrison, CO 80465
(720) 536-4191
Delicious just doesn't properly cover what comes out of the kitchen here. The beef medallions are so good and so tasty that at some point you are going to be transported into food heaven. We also highly recommend the crusted mahi-mahi. The sauces are out of this world in terms of what they add to anything you might order. Portion sizes are just perfect and the scalloped potatoes are the perfect compliment. We have to mention the Prime Rib, it is cooked to perfection and is one of those meals that must be savored and slowly consumed. You don't want to miss this very special venue.