Littleton Bars and Restaurants
Littleton has a very unique story to tell. Just take a drive down the tree lined streets in our late model Chrysler 300 limo and you will find that you have access to the best of all possible worlds. Turn to one side and the Rocky Mountains tower up and show off the natural beauty so many crave to see. In terms of the town, you have main street America with its very quaint feel and distinctive historic buildings. For those interested in history, the Littleton Historical Museum recreates life on an 1860s homestead farm. You'll find that this is precisely where the story of this little town will unfold before your eyes. There is a special feeling here that you are living in the past and present at the same time. For those who prefer the here and now, don't worry, there are plenty of great shopping opportunities. The real gem that you won't want to miss is the world renown Rocky Mountain National Park. This historic park provides so much that you could live here for a lifetime, and still find new spots to enjoy. The amazing range of trails here is going to astound you as you can wander from the grand mountain ranges all the way down to lakes that dot the valleys. The park also has an amazing road system for those who prefer using their vehicle to take scenic drives. You can drive through just about every landscape imaginable... Mountains? Yep! Prairies? That's here too. You'll find everything in between as well. It is a truly can't miss opportunity and when you have exhausted yourself, you can be refreshed at one of the wonderful establishments that we'd like to share with you here.
Jake's Brew Bar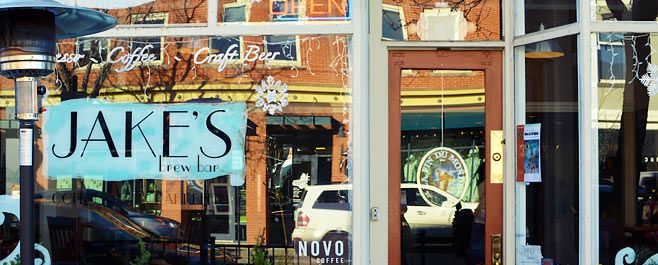 2540 W Main St, Littleton, CO 80120
(303) 996-1006
This fine establishment has a welcoming atmosphere that just can't be beat. With its beer garden, live music stage, fire pit and a list of craft beers like no other place, you are going to feel at home immediately. The servers are well trained and very knowledgeable. We've thrown a lot of questions their way, and have always received the perfect answer in response. We've found that they will be able to probe into your likes and dislikes and will make suggestions as to which brews would be best for your palate. Some weekends feature live music so you will want to check into that. A wonderful location for a date night with someone special or just drinking with friends.
The Castle Bar & Grill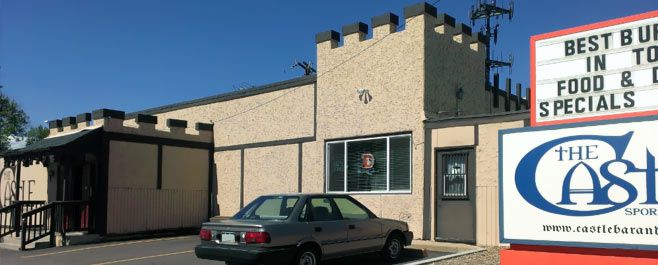 6657 S Broadway, Littleton, CO 80120
(303) 798-5981
They started this place up with a clear vision. And that vision was to create a great local hangout where the best burgers and the best drinks are served. That vision has become a reality. Across the board they knock it out of the park, great specials during happy hour, high quality dining options, and plenty of entertainment in addition to free access to their open WIFI network. The patio area is a very special place to hang out if the weather allows. Don't worry about not having any entertainment either because you will find a pool table and darts. The bartenders are very courteous and professional. Don't miss this chance to relax.
Mirage Sports Bar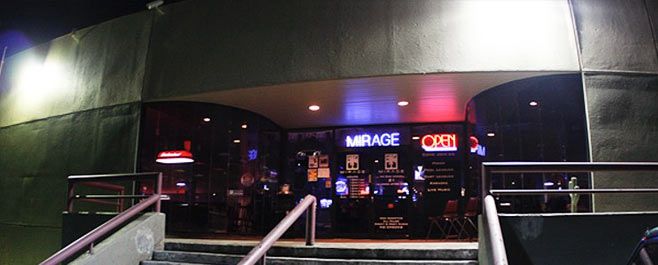 8340 W Coal Mine Ave, Littleton, CO 80123
(303) 979-9220
Looking for a fun night? Be sure to check out this well run establishment. You'll find that there's something for any particular taste here... including a friendly, helpful staff, wonderful menu offerings, cold brews and many fun activities. These entertaining options include pool, shuffleboard, poker, video games, and darts. Do you love watching your favorite sporting contest? Mirage has multiple high definition flat screens so you can watch anything you have on your mind. Everyone is so friendly here and that includes the patrons. In fact, if you leave without having a couple more friends, we would be rather surprised. The prices for the drinks are very reasonable too, you won't regret a visit here.
Tavern Littleton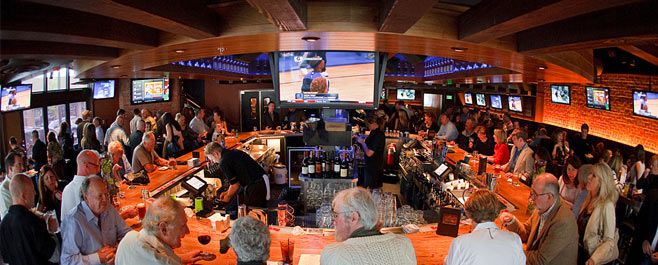 2589 W Main St, Littleton, CO 80120
(303) 730-7772
If you like to enjoy your beer or cocktails outside, stop by the Tavern Littleton so you can hang out on the patio or head up to the rooftop. If you're hungry, check out their delicious menu options. Stop in on for brunch to enjoy bottomless mimosas and the Bloody Mary bar or go on a Tuesday for trivia. The options here are truly endless and it is all up to you to find out where you fit best. Their pizza is phenomenal and they are conscientious enough to provide a delicious gluten free option of it if that is what you desire. The servers and bartenders are out of this world in terms of their service skills and attention to detail.
Ned Kelly's Irish Pub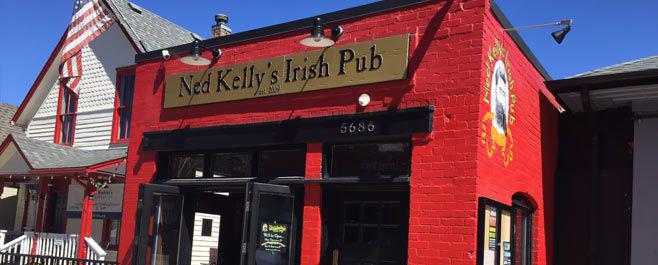 5686 S Sycamore St, Littleton, CO 80120
(720) 283-8717
Ned Kelly's Irish Pub offers 13 different beers on tap, but there is so much more to this fine establishment. The service staff here is exceptional. They pay attention to the most minute details which adds up to one of the best experience that any patron can have. The bartenders really know how to mix up a cocktail and at the same time they know how to entertain you. Stop in for happy hour, karaoke, or for some great food. The back room has darts and pool tables for some special fun. And one more thing, stop by at happy hour and be astounded by the prices.