Lakeside Bars and Restaurants
Talk about a gorgeous destination. The lake portion of the name refers to Lake Rhoda which covers 20% of the town's area. In 1907, the Lakeside Amusement Park was built on the eastern shores of the lake and it is still in operation today. The park provides a lot of excitement and charm to area residents and visitors alike. With the backdrop of awesome mountain views, you can enjoy trains, a merry-go-round, a drop tower, bumper cars, spinning rides and much more. Another destination that is nearby is one of the natural wonders of the world, the Rocky Mountains National Park. Once glimpse of the views that you are going to be taking in and you will instantly know that something very special is in store for you. We suggest that you get ready for some of the best hiking trails in the world. There are over 355 miles of trails and the difficulty ranges from flat lakeside strolls to steep mountain peak climbs. Be sure you have arranged a limousine to pick up, the road system in the park offers access to diverse ecosystems where you can ride through lowland meadows and aspen groves and along swift-flowing rivers and through subalpine forests. There is also great wildlife watching, camping, fishing and horseback riding available. Once the hunger pains come on, seek out one of the fabulous establishments we have reviewed below.
Brazen Neighborhood Eatery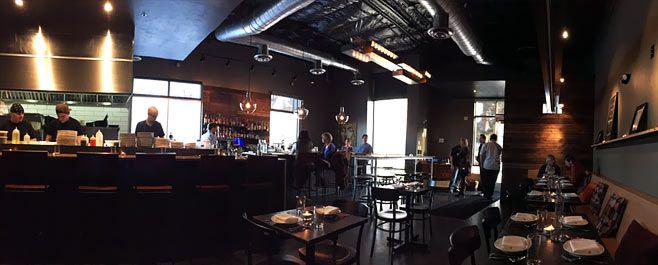 4450 W 38th Avenue, Denver, CO 80212
(720) 638-1242
This wonderful establishment strives to do one thing really well and that is to bring quality food and hospitality to each and every patron that walks in. And we have to say that they hit the mark every time. The owners put a very high emphasis on sustainability and fresh vegetables. The side dishes are absolutely phenomenal and are the perfect complement to the entrees. But if we were to make a recommendation we would have to say check out the meatballs with polenta. We would be shocked if this dish did not become your favorite or at least one of them.
Hops & Pie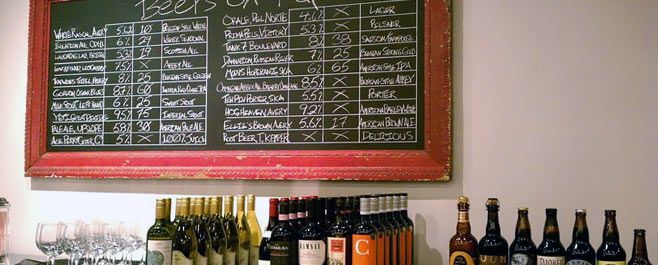 3920 Tennyson Street, Denver, CO 80212
(303) 477-7000
Where do we even begin with this unbelievable location. Let's start with the pizza. They offer something called the pizza of the month and we can honestly say that they are all incredible. In addition, their beer choices are absolutely outstanding and your server will help you in pairing the best beer with your pizza or whatever you might have ordered. They have some very delicious sandwiches if that is your kind of thing. Keep in mind that there are some nights you might have to wait a bit because this place is tremendously popular but hang in there because it is well worth it.
il porcellino Salumi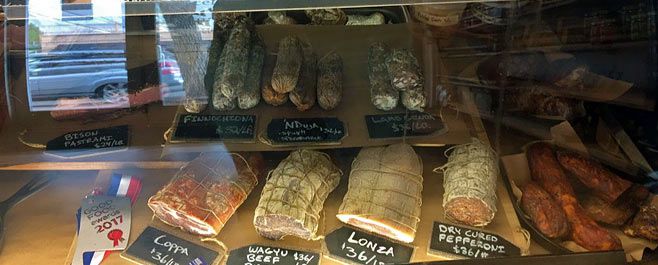 4324 W 41st Avenue, Denver, CO 80212
(303) 477-3206
Are you prepared to have your socks knocked off? Well, then you need to make your way to this special venue as quickly as you possibly can. Yes, it is a deli and the specialize in cured meats, but we guarantee you that you have never had meat like this before. We suggest that you start by ordering a Hoaggie or a Bison Pastrami. The meat is some of the highest quality and it is so full of flavor and the texture is amazing. The list of sandwiches is so large that you are going to want to take your time and make the choice that you are hankering for. Don't miss what this place has to offer.
Okinawa Japanese Cuisine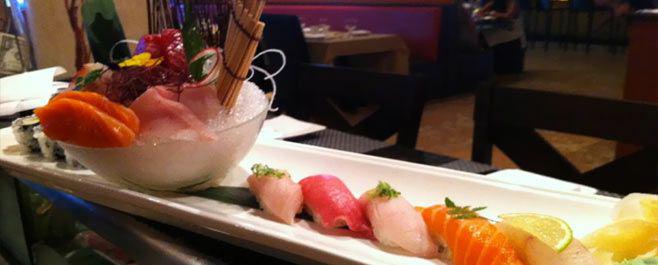 3927 Tennyson Street, Denver, CO 80212
(303) 727-8888
You are not going to find another place with more charm and elegance than this one. The sushi here is absolutely unbelievable. ALl of the rolls here are so fresh and some of the options like Alaska Roll, Black Dragon Roll, Golden Dragon Roll and Spicy Girl Roll you just cannot go wrong with. We know how expensive sushi can be and we are happy to say that the prices at this location are so reasonable that you are going to have to do a double take to see if the prices are real. The wait staff is super friendly and very efficient. But most important, you will be relaxed and leave with a smile on your face.
Vital Root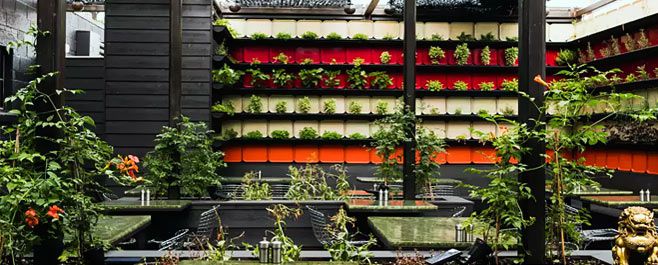 3915 Tennyson Street, Denver, CO 80212
(303) 474-4131
The owners started this establishment with the idea that they would always provide what they considered to be vital to a great dining experience. Those vital ingredients include real food, real passion, flavor and healthy. You are going to walk out feeling more healthy than you ever have in your life. This place is a vegetarian's dream. All of the ingredients are fun, lively and flavorful. The cocktails are creative and you are going to love the way that the bartenders will help you decide on what would be best depending on what entree you have ordered.