Evergreen Bars and Restaurants
Founded around 1860, early on the fertile grounds here provided food to the greater Denver area and the forests provided the lumber to build anything and everything that was needed. But the real star of the show then and now is the pristine beauty that you will have at your disposal for gazing and for physical activity. As a claim to fame, well known folks like Greta Garbo and Teddy Roosevelt visited here. Over time the town has developed into an eclectic community which has a rich cultural foundation. Especially when you consider the dedication the town fathers have had to local theater, music and the arts. There is truly something for everyone here and you need to make sure that you take advantage of the luxury limousine service to see all the great sights and picnicking opportunities. If you are looking for a breathless experience, it is just a short jaunt away as you hike through the nearby hills. If you drive to the nearby Rocky Mountain National Forest, there is a designed road system which offers access to diverse ecosystems and the chance to view the wonderful natural beauty from your vehicle. And this is the place for wildlife watching as you never know when you are going to see a Bighorn, Elk or Mule Deer. When you need some refreshment, seek one of the fine establishments out below.
The Little Bear Saloon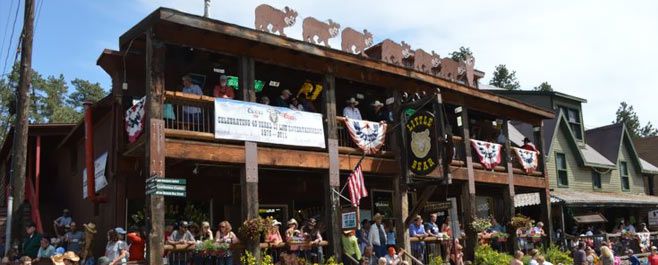 28075 Hwy 74, Evergreen, CO 80439
(303) 674-9991
Live music, high quality Margaritas, and amazing happy hour specials is what awaits you at this unique venue. We know what you want from an eating and drinking establishment and delicious food is certainly one of those things and it is exactly what you will get. Amazingly, they have live music events 6 nights per week. This means you can stop in often and catch a show and enjoy a drink. We highly recommend the bison burger or their homemade pizza. Both are well made and both will go perfectly with one of the well made drinks that the bartenders here are certainly more than capable of making.
Wildflower Cafe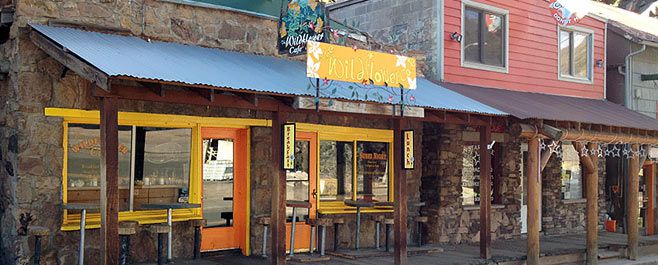 28035 Hwy 74, Evergreen, CO 80439
(303) 674-3323
If you want a mountain getaway feel without having to go all the way to the mountains then check out this wonderful establishment. Professional in its appearance, the ambiance will put you at ease immediately and the menu is an absolute delight to look at. Variety is not a problem here nor is quality. This place has a reputation for having some of the most satisfied customers and it won't take you long to see why. Bring your friends and family to consume some great food, have a beer, and eat some homemade ice cream. If you love live music, you are in for a real treat. And don't forget to check out the game room which has pool tables, pinball, and video games.
Cactus Jack's Tavern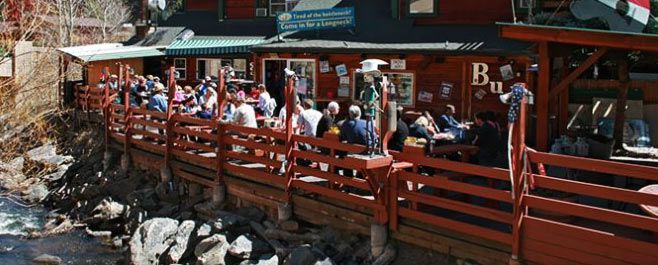 4651 Hwy 73, Evergreen, CO 80439
(303) 674-1564
Cactus Jack's is a phenomenal bar with a great selection of beer and liquor. There is always some kind of entertainment brewing between live music events and the juke box. The menu is huge and the variety provides something for everyone. And while you can go anywhere for food that will sustain you, there is something about the way they prepare the menu items here that makes it a cut above the rest. The burgers are so tasty and juicy. And you definitely want to ask the hostess about hanging out on the patio so you can enjoy the quaint view of the creek while you enjoy your beer.
Sit N Bull Saloon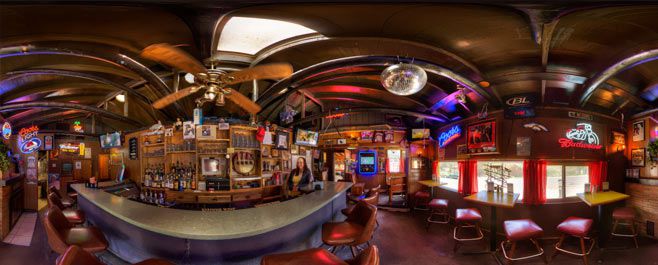 5514 Parmalee Gulch Rd, Indian Hills, CO 80454
(303) 697-4523
When you find yourself in a position where you just need to have a few quality drinks but you don't want to pay an arm and a leg for them, this is the place that you will want to go. But there is a whole lot more to this establishment than just a drink. It is actually a pleasant place to visit. The Reuben they serve up here is beyond what you have ever experienced anywhere we promise you. We realize you might be doing some backpacking in the area and we definitely suggest this as the place where you will want to recharge. There is live music and dancing in case that interests you. This welcoming venue is ideal for a fun night out and we would be shocked if you didn't leave knowing a new friend or two.
The Woodcellar Bar & Grill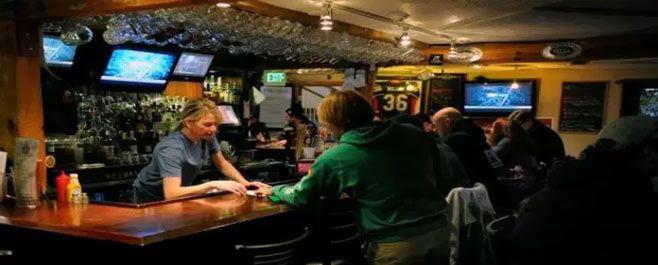 1552 Bergen Pkway, Evergreen, Co 80439
(303) 670-8448
Stop by the Woodcellar Bar & Grill to experience the best customer service for miles around. This welcoming and friendly bar is a great place to hang out with friends and enjoy delicious food, drinks, and live music. The philosophy here is that the customers' needs always outweigh any other consideration. The dining area is casual but at the same time it is also very warm and charming. The menu has many tasty morsels on it just waiting for you to order. You don't want to miss the green chili. And while this combination may not seem palatable, if you order the chicken nachos and a Bloody Mary, you will not regret it.