Edgewater Bars and Restaurants
Known for its bordellos and saloons in the 1880s, my how this town has transformed itself. You just can't beat the small town feel to this very unique community. You are truly within minutes of anything you might want but yet you still get to enjoy the relaxed atmosphere. The neighborhoods are quiet and safe and there is plenty of open space to roam around and enjoy leisurely activities in your Pink Cadillac Escalade. Just take a drive down some of the tree lined streets, you will see a wonderful blend of graceful Victorian homes and beautiful parks. What a warm hometown environment that welcomes one and all. There are little homey cafes and wonderful boutiques. And you are never very far away from a body of water. This kind of makeup creates the absolute best of all possible worlds for residents and visitors alike. And the best of nature is not far away with the presence of some beautiful national and state parks. Here you will find hundreds of miles of trails to enjoy. And the trails have a nice range of difficulty from flat lakeside strolls to steep mountain peak climbs. But don't worry, if you don't want to strain yourself, there are also soma amazing scenic drives to explore some of the most exquisite beauty that can be found in the entire world. Your downtime isn't far away ever as some great eating and drinking establishments are near. We have reviewed a few of them for you below.
Providence Tavern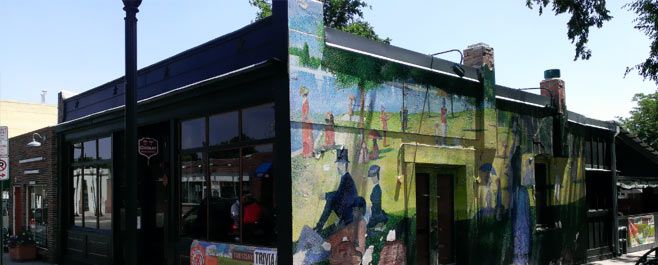 5280 W 25th Ave, Edgewater, CO 80214
(303) 462-5280
Amazing beer, wine, tons of liquor, happy hour specials, great service, and outstanding food have all made Providence Tavern a favorite among anyone who patronizes it. There is such a quaint atmosphere here and the Providence Tavern is a combination of many different places and each one appeals to a different personality and need. They have no shortage of full High Def panels in case you want to catch any of the sporting events you are interested in. Order a hamburger because you are not going to have a better one anywhere. The rotating taps of craft brews will knock your socks off. You just can't go wrong with this establishment.
Williams & Graham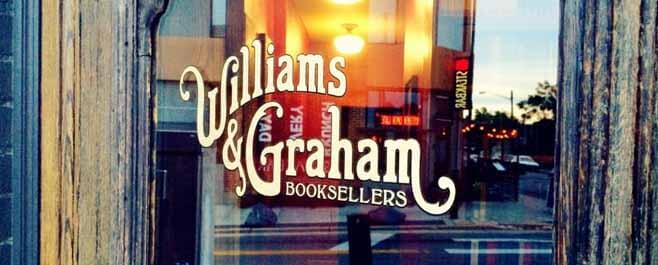 3160 Tejon St, Denver, CO 80211
(303) 997-8886
Perhaps the areas most popular bar, something you can definitely expect at Williams & Graham is a wait. There is no way around it because the place is that popular and for good reason. Once inside and seated, you are going to fall in love with the cozy charm. The bar area has such a classic feel to it. The servers and bartenders will not disappoint you, they honestly seem to care if you are completely satisfied or not. The aromas wafting out of the kitchen will have you eagerly anticipating what is to come. Suffice it to say that this place is just great fun. Stop by soon for a guaranteed great time.
Henry's Tavern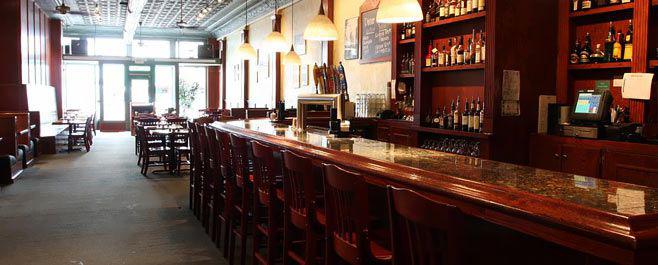 500 16th Street, Denver, CO 80202
(720) 399-8466
As it's name suggests, Rustic Tavern is a rustic dive bar but truly it is so much more than that. The menu offers a very nice variety but we love the breakfast food the most and you are in luck because it is served all day and all night. Their biscuits are so incredibly delicious they go with absolutely everything. But don't worry, if you are not in a breakfast mood you can always sample the Greek Bison tacos and the Philly Cheese Steak. Keep in mind that this popular destination is cash only so you will want to be prepared for that. Check out their amazing drink specials and great selection of beers. Check it out soon if you like a hometown feel.
The Bark Bar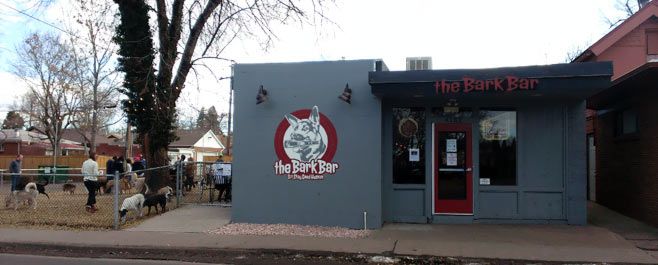 4132 West 38th Ave, Denver, CO 80212
(720) 728-8156
It is one thing to enjoy a home cooked meal, but when the cuisine is as well prepared as it is here, you really can't pass it up. After one bite, there will be little doubt in your mind that they kitchen staff here use only the best ingredients. The owners of this great establishment are very proud of their partnership with local growers. The menu is constantly changing and that is a very good thing because your tasty options are always rotating. They have a great beer selection and one of the best atmospheres around. You can even bring your dog as there is a special area to play with them. You don't want to miss this.
Bookbar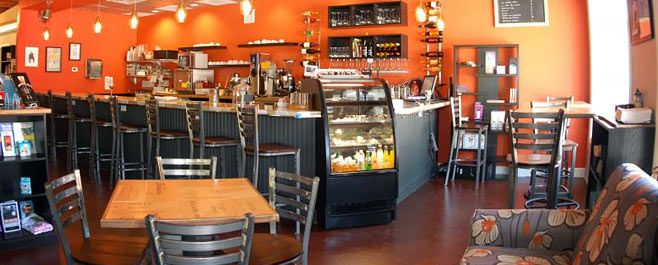 4280 Tennyson St, Denver, CO 80212
(303) 284-0194
The Bookbar is a unique destination and a must-visit for anyone who loves wine and reading. This quaint little wine bar is also a book store. It is the perfect place to bring a friend and just catch up. This is where you can take the time to slow down and savor the good things in life. They have many gluten free options and it's a must to experience the wonderful taste of their crostini and pizzettas as well as their sandwiches. The wi-fi is strong and the staff are all super friendly and they aim to please. So, stop in soon for a casual atmosphere and a chance to enjoy some wine, beer, coffee, a treat and some reading.