East Pleasant View Bars and Restaurants
The outdoor recreation available in this area is so over the top you are going to think that you are in a fantasy world, especially when your own personal chauffeur asks you where you wish to go next in your Stretch Porsche Cayenne Limousine. But go ahead and pinch yourself because you are very much in reality. Stand within the town limits of East Pleasant View and you will see that you are surrounded by some of the treasures of the natural world including Pike National Forest, Lost Creek Wilderness, Rocky Flats National Wildlife Refuge and Two Ponds National Wildlife Refuge. There is also the Rocky Mountains National Park within a short distance where lovers of the great outdoors will be able to hike over 355 miles of trails. And the beauty of the trails here is that you can choose various areas depending on your skill and expertise level. For the beginner, there are flat lakeside strolls to be enjoyed while the experienced hiker can head out onto steep mountain peak climbs. If you love wildlife, you are in the perfect spot because with regular occurrence you might see a Bighorn or an Elk or a Mule Deer just to name a few. Can you imagine a more picturesque location to have a picnic? And there are over 50 lakes and streams for fishermen to cast a line in. Horseback riding is also available as are many scenic roads that you can drive on and check out the pristine beauty of the area. But beware lest you get so enamored and you don't eat. To help you out with this worthwhile endeavor, we have reviewed a few of the awesome establishment close by.
Citizen Thai Bistro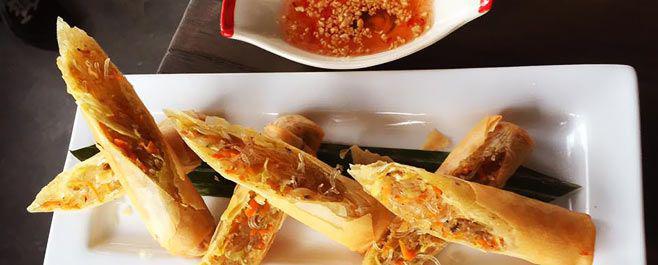 14799 W 6th Ave Frontage Road, Golden, CO 80401
(303) 217-8010
If you are a huge fan of Thai food, then get yourself to this establishment as quickly as you possibly can. Talk about flavors that will tantalize you. Get ready for sweet, sour, salty and spicy. It will not take you long to realize that everything that is done here is authentic. Start your experience with Veggie Rolls. But something that you do not want to miss is the eggplant with chicken and veggie wok. They also have a Chicken Basil Wok that should be right up on your list as well. And for a bonus, they serve up alcohol at their bar area. Your taste buds are going to remember this place and want you to come back.
Racca's Pizzeria Napoletana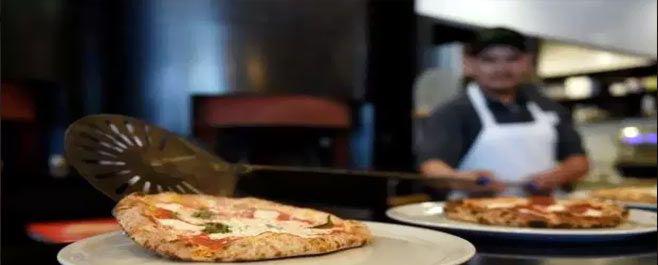 14500 W Colfax Avenue, Lakewood, CO 80401
(303) 590-1888
The pizza that they serve up here will not let you down. The decor is super nice and you will immediately feel at home and at ease here. The service staff is so pleasant and they truly aim to please in any way possible. Everything and we mean everything is made from scratch. The ricotta that they use is so rich and creamy and the meatballs are so perfectly seasoned on their Lombardi pizza that you are going to want to give it a shot. But don't worry, there is a lot more to this establishment than pizza, you will be able to choose from any number of great Italian dishes. It may be hard, but try to save room for dessert.
Teller's Taproom & Kitchen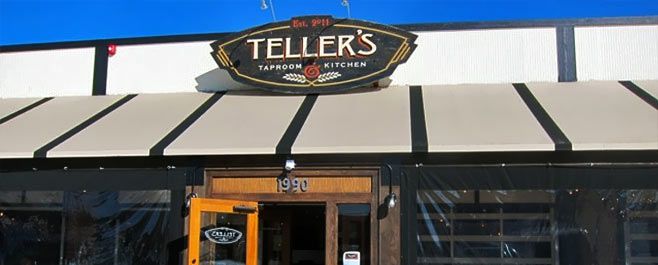 1990 Youngfield St, Lakewood, CO 80215
(303) 237-1002
There is nothing like an amazing mom and pop restaurant where they know how to treat each and every patron in the most special way possible. Here you will find moderate prices for a huge beer selection and delicious food. The atmosphere is very laid back and it is just what the doctor ordered for a stressful day at the office. For an entree, we highly recommend that you order either the Chicken Basil sandwich, the Whiskey Burger or the Chicken and Waffles. In terms of drinks, check out the Bloody Mary. This place will be an instant favorite and we are certain that you will pencil it in on your go to list.
Rock Rest Lodge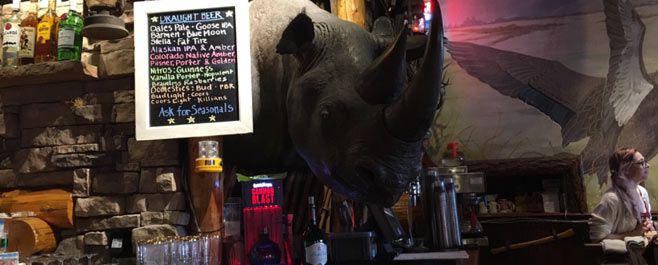 16005 Mt Vernon Rd, Golden, CO 80401
(303) 216-2895
The Rock Rest Lodge is the perfect place to go if you want to enjoy an evening of drinking, music, pool, dancing, and delicious food. One thing is certain, you are not going to lack for drink options. They are well stocked with IPAs, wheat beers, ciders and domestic brews. We definitely recommend the wings with the dry rub. If you want sweet or spicy, they have both. The atmosphere is amazing and a lot of fun. They have a huge dance floor, pool tables and even shuffleboard to provide some excellent entertainment. The decor is really fun too and you will not be disappointed. Don't miss this gem.
Mountain Tap Bar & Grill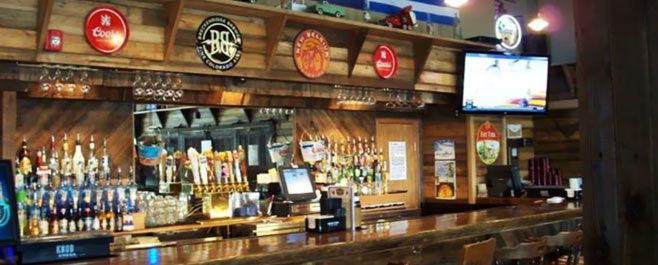 1901 Youngfield St, Golden, CO 80401
(720) 689-5972
A relative newcomer to the scene, are you ready to check this place out and have the time of your life. There are numerous games waiting for you including Golden Tee, Darts and pool. When you want a cocktail, don't you want it to be of the highest quality? That won't be a problem with the bartenders that they have here. No matter what you ask for, the bartenders here will be able to come up with it. The ambiance is best described as a rustic bar neighborhood bar where you can meet new friends and where people will remember your name. Don't forget to order a gyro, the meat they use is beyond scrumptious. Get ready for satisfaction.