Aspen Park Bars and Restaurants
Anything you could ever dream of you are going to find in and around this quaint little town. For instance, if you are a history buff, there are a couple of museums nearby that will give you a taste of what the area was like long ago. For recreation, there are 130 parks within a 15 mile radius of Aspen Park. Need to satisfy your shopping urge, that won't be a problem as their is some form of shopping in multiple places withing a 15 miles radius. Just make sure to get the next size up party bus so you have plenty of room for your great deals. Campgrounds are also plentiful. The real diamond in the area is nearby National Park. It truly is a magical area in this world, and we've found that there are many things you can do in conjunction with some of the most beautiful country in the entire world. If you are into camping, this place is absolutely heaven on earth. The wilderness camping opportunities are astounding and include a range of chances to rough it as much or as little as you like. Horseback riding is a perfect match for the landscape and an absolutely phenomenal way to see the exquisite beauty of the area. Fishing, picnicking and wildlife watching are some other amazing pastimes that you will want to avail yourselves of. And to help you with some great refreshment, we have reviewed some amazing establishments that you will want to check out and which will re-energize you for more amazing exploration.
Sit N Bull Saloon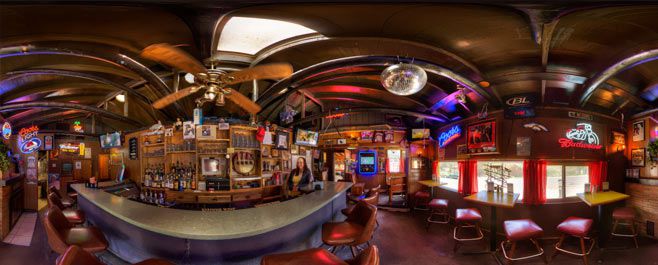 5514 Parmalee Gulch Rd, Indian Hills, CO 80454
(303) 697-4523
The Sit N Bull Saloon is a bar first and foremost with cheap prices and really friendly service. The environment will knock your socks off. But there is a lot more to this establishment than a stiff drink. This is also a great place for live music and dancing. In terms of the food, you are going to be shocked at how good everything is. In fact, we highly recommend the Reuben, the taste and texture will have your taste buds dancing. You will certainly marvel at the beautiful indoor waterfall as well as the overall ambiance. Everyone is super friendly and this ensures that every single guest feels right at home. Check it out if you're in the area.
Buck Snort Saloon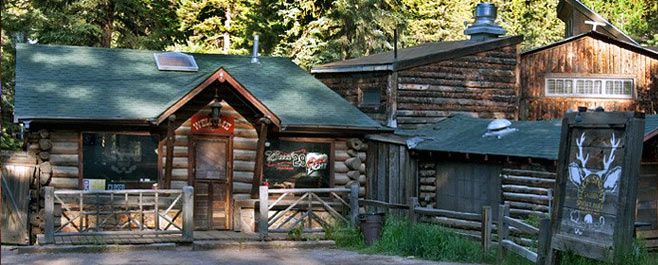 15921 S Elk Creek Rd, Pine, CO 80470
(303) 838-0284
Buck Snort Saloon is a great dive bar with local music, dancing, and delicious food. And it could not be located in more beautiful scenery. In fact, just a few feet await you will find world class hiking, biking, climbing, fishing, hunting and kayaking. But before you venture out to do any of that, just make sure you are well fueled with food and drink from this very fine location. The half-pound Buck Burger should do the trick. The locals will tell you the Buck Snort is an area favorite. After our first visit, we agree. This is a superb place to come in out of the cold and warm yourself by the wood stove.
The Little Bear Saloon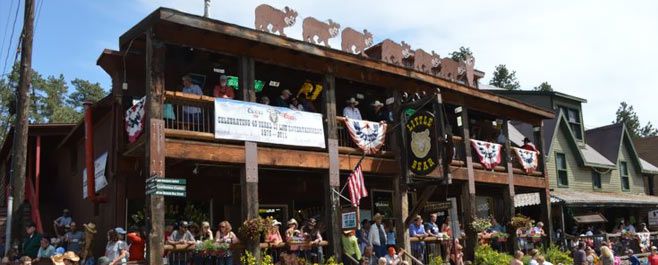 28075 Hwy 74, Evergreen, CO 80439
(303) 674-9991
Live musicians performing, enjoying delicious Margaritas, and great happy hour bargains await your arrival. And you are not going to be believe the delicious food that they serve up at The Little Bear Saloon. You just aren't going to beat the bison burgers or their homemade pizza. Get ready for the look and feel of an old western saloon with its swinging saloon doors, brass registers and old wooden bar stools. This is as authentic as it possibly gets. They host local musical acts six of seven nights a week, so stop in nearly any night to enjoy a wonderful show and throw back a cold drink (or two). When you need some fun and frivolity in your life, this is where you need to be.
Cactus Jack's Tavern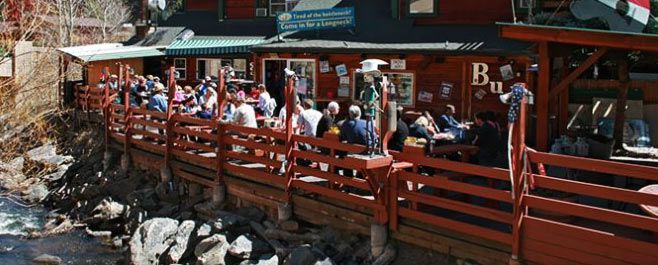 4651 Hwy 73, Evergreen, CO 80439
(303) 674-1564
What we have here is one of the choice locales in the area to toss back a cold one... Whether you enjoy brews or something with a bit more kick, you'll find it all here. They also feature live bands and a jukebox, and they have one of the best menus in the area. Their burgers are topped with anything from the usual lettuce and tomato to more exotic choices like roasted peppers and green chili. But the real stars at this establishment are the bartenders. They are as talented as you will find anywhere and they will be able to mix anything you might have on your mind. Plus they will keep you laughing like crazy. You also have the option of hanging out on the patio and enjoying the peaceful sound of the creek bubbling by in the background.
Country Road Cafe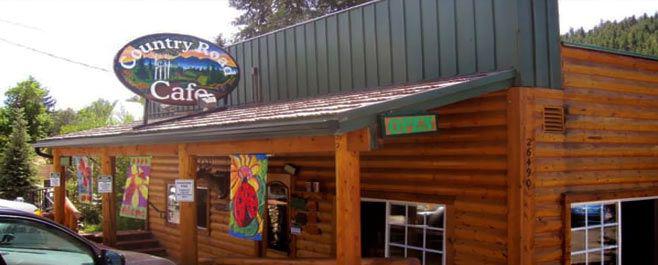 26490 Hwy 74, Kittredge, CO 80457
(303) 674-1178
Prepare yourself to enjoy one of the best environments that you could ever be in. The interior is going to provide you with plenty of conversation pieces and plenty of items to divert your eyes. But if you really want to have the best time possible here, we would suggest something off of your breakfast menu which includes items like scrambled eggs, huge pancakes, tasty bacon, amazing home fries and out of this world biscuits and gravy. The waitstaff will treat you like royalty and we promise you... Don't expect to get to know the bottom of your cup or glass as the staff is on top of their game. Get ready for a very special experience.