Manitou Springs Bars and Restaurants
The beautiful city of Manitou Springs is a home rule municipality based in Colorado. The city was founded as it includes a marvelous nature scene and is lined by natural springs. The city has been quite famous for summer holidays when people can enjoy the offerings of the homely town and their hospitality. The city has a population of just 5,334 which is just perfect for a peaceful visit away from the chaos of huge cities. The people are friendly, and the city also offers lots of things which will interest people. One can surely visit the mineral springs and drink for their good health. One of the must visit the place during one's tour is the Cave of the Winds, tours are conducted daily, and people can enjoy the beautiful carvings of nature. The lovers of adventure and hike will definitely love visiting the Manitou Springs Incline which provides a great hiking trail; it is famous for its steepness and the view that it provides. The other must do the thing is to take a railway tour on the Manitou and Pike's Peak Railway which would take one to the top of Pike's Peak providing a mesmerizing view. Lovers of history would definitely want to visit the Miramont Castle which in fact is a museum. This place is great for kids and lovers of paranormal too. People can also visit the Manitou Cliff Dwellings, The Iron Springs Chateau Melodrama Dinner Theater, Manitou Springs Heritage Center and Manitou Springs Memorial Park to know the city in a better way all in one night with a beautiful late model Chrysler 300 Limousine with you and your friends on board.
No one would want to miss the food of a small city as it is always tasty and they are quite hospitable. Most of the ingredients are locally produce which enhances the taste and experience. So, let us see five of the best places for reference.
Manitou Brewing Company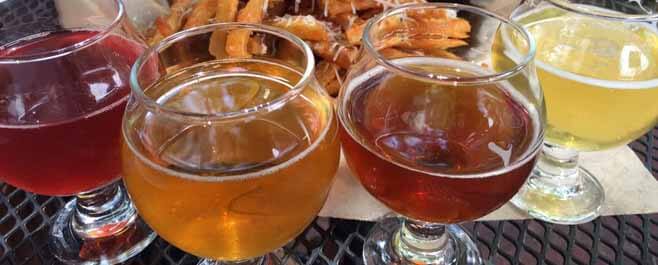 725 Manitou Ave, Manitou Springs, CO 80829
(719) 282-7709
If you are a self-acclaimed beer enthusiast and love to taste the beers present in every nook and cranny, this is definitely the best place for you. The place is known for its home-brewed beer and is loved by its previous customers. The place is often busy, but they have great service. They have a great selection of beers which happens to satisfies most taste buds. They are especially enthusiastic about their craft beers but wouldn't disappoint if you like other drinks like wine, gin or whiskey. The food is irresistible as well, the tastes are awesome, and they have kept the gluten allergic people in mind too.
Keg Lounge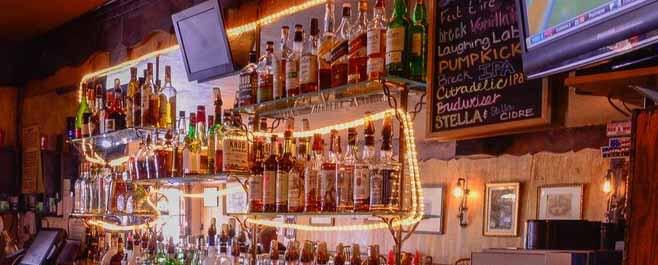 730 Manitou Ave, Manitou Springs, CO 80829
(719) 685-9531
If you are a foodie and love a good ambiance, this can be the perfect dinner place for you. The place provides the best buffalo burger in Colorado, and you can have it with the best beers that they provide. You can easily take your family here for a great dinner togetherness. You can even try the Philly cheese-steak loved by many. For the drinking enthusiasts, they have all from bottled beers to draft beers; they even have options for wine lovers and cocktail drinkers. They are friendly and have a great service. They even have a pool table for their customers to enjoy.
Swirl Wine Bar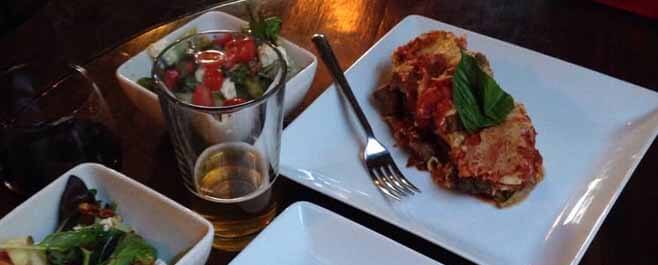 717 Manitou Ave, Unit 102, Manitou Springs, CO 80829
(719) 685-2294
Small cities are mostly known for their beers but here lies a place that offers great wine to its customers. They have a collection of many delicate wines that you will want to taste and even offer dessert wines that you can enjoy. Though they specialize in serving beautiful wine they haven't forgotten beer at all; you can easily end up getting a pint of draft beer or any bottled beer of your choice. They even have cocktails available for spirit lovers and the place over delicious food and sides like the cheese boards to go with wine. They have all types of food and has organic and vegan options as well. Everyone has to visit the place when they visit Manitou Springs.
Townhouse Lounge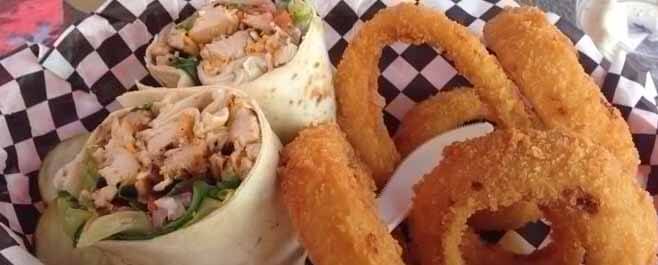 907 Manitou Ave, Manitou Springs, CO 80829
(719) 685-1085
If you want the friendly small city feeling restaurant or bar, then this is the place. The place offers great ambiance with super great food and drinks. The place is small in size but is super hospitable with a marvelous staff. They have options for all types of beers, and you need to pair it with their Aloha burger or the Rider Burger. They even provide Mexican food for spicy food fan. Visit the place during breakfast time to taste a fine burrito. They are also one of the oldest in Manitou.
The Mona Lisa Fondue Restaurant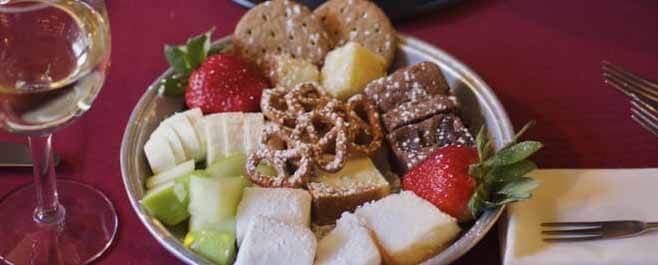 733 Manitou Ave, Manitou Springs, CO 80829
(719) 685-0277
This place is a fine dining place equipped with the best staffs to help you get a wonderful night. Visit this place if you love delicacy and neatness along with soothing food and drinks. The rich ambiance will heighten your mood if you plan to have a date night here. Have the best wine choices presented in their cellar, and they will pair it with sides. Definitely, try their cheese and chocolate fondue which has been their specialty. You can even go for the four-course fondue to make your night extra special. They have options on every fondue option, and you will definitely love the experience.