Red Cliff Bars and Restaurants
Red Cliff is a town in Eagle Country, Colorado, US. It is often referred as "the Outdoor Adventure Capital of the World" with great scope for adventure and sports. Red Cliff was earlier a mining camp located in the gorge of the upper Eagle River just off Tennessee Pass which was in 24 North of US Highway. The town was founded in 1879 in the period of Colorado Silver Boom which was mainly carried on by the Leadville's miners who came for scouting in Tennessee Pass for better prospects. It acquired its name from the red colored quartzite cliffs that surrounded the entire town. The town comprises of older homes in clusters and the trailers on the edge of the canyon around the river were converted along with a historic church, a post office and few ancient wooden structures throughout the town's main streets. In recent years, those wooden structures are being converted into restaurants under the influence of the modern businesses. The town is located in such a place from where it can be easily driven to the nearby ski areas. In addition to this, the revival of Red Cliff has provided a way to a new-fangled inn house situated in one of the downtown structure. As we all know each place holds something unique in their cuisines. Food, besides an essential part of any vacation or tour, helps the tourists to gather knowledge about the respective place to some great extent. Colorado is well known for great restaurants and pubs, thereby never disappointing its tourists. Red Cliff is no exception; various eating joints are spread throughout this town. Though one has to travel to places like Vail and Minturn for visiting few of the restaurants but traveling down 10kms or so from Red Cliff is totally worth it when you're in a limousine.
Here are the top 5 places one should not miss out while paying a visit to Red Cliff:
McAllister's Grill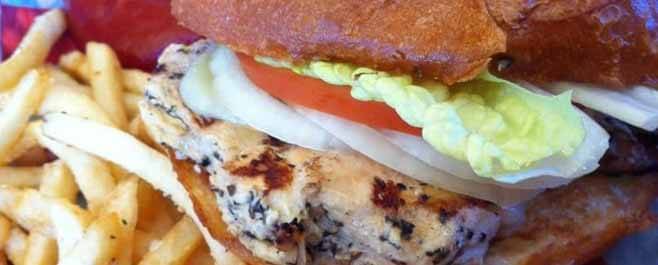 7088 US Hwy 24, Red Cliff, CO 81649
(719) 486-2656
McAllister's Grill should not be missed out in Red Cliff as this place very well holds up the history and background of the town. This restaurant is situated right in the heart of Camp Hale which was once the home for about 15,000 soldiers during WWII training. This place has both indoor and outdoor seating available. One can have a great view of all the pictures and historical memoirs of the 10th Mountain Division which is placed throughout their lodge. It has catering, buffet, children's menu as well as parking zone. It is a full bar, and vegetarians also will not be disappointed as they offer a vegetarian menu. The best thing here is that they include a gift shop which keeps the children entertaining.
Mango's Mountain Grill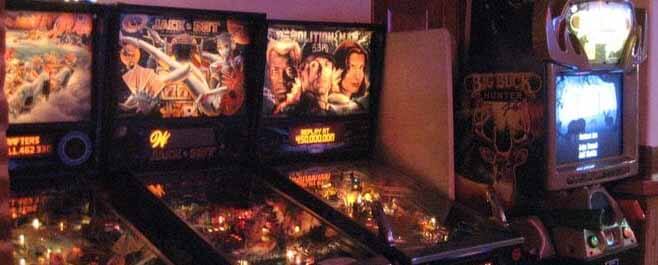 166 Eagle St, Red Cliff, CO 81649
(970) 827-9109
Mango's Mountain Grill is a local restaurant situated in Red Cliff, CO. It is a fun place where one should visit. It has a great relaxing setting with lip smacking food that is surely going to be enjoyed by everyone. It offers access to snowmobile and ATV and even car and therefore should be considered as a great stop to be added to one's adventurous day. It provides happy hours which attracts a great number of people with the availability of outdoor seating, parking, and even rooftop dining. It is a full bar with American and Mexican cuisines.
Sticky Fingers Cafe and Bakery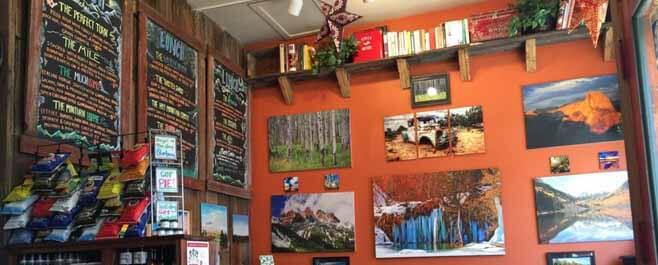 132 Main St, Minturn, CO 81645
(970) 827-5353
This is a small, cozy and comfortable cafe serving both breakfast and lunch along with full coffee service. It has a natural and colorful artsy touch to it. This cafe is considered to be an ideal stop for those returning from skiing, hiking a trail, riding a bike or even after evening strolls down the Main Street. They serve amazing Vail Mountain coffee as well as tea like Cappuccino, Chai, Latte, cold fusion smoothies. They serve homemade soups which are sure to delight you. One can get free access to Wi-Fi on request. It is vegetarian-friendly good for kids. It has wheelchair accessible along with outdoor seating.
Westside Cafe & Market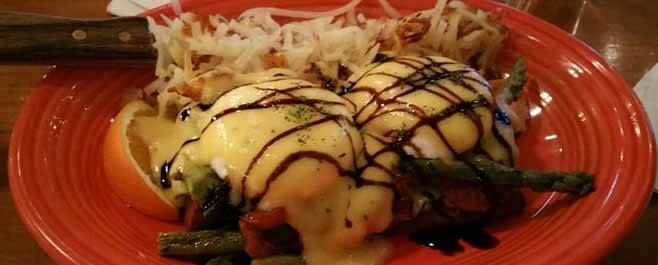 2211 N Frontage Rd W, Ste 5, Vail, CO 81657
(970) 476-7890
Waterside Cafe and Market was established in 2002 which over time became one of the favorites of the local people. Surviving for 11 years now, it has won a great number of accolades and awards for their consistency in good food as well as service. It serves breakfast, lunch, dinner in a relaxing and refreshing ambiance with a Colorado-themed atmosphere. Kids are welcomed here with their family as well as one alone will have an amazing time here. It provides customers with vegetarian dishes if looked for and also has gluten free options available. It is consciously priced with the fantastic quality of food. It also has takeaway systems, outdoor seating, parking, full bar and free Wi-Fi. One can enjoy watching television with access to wheelchairs as well as highchairs.
Nicky's Quickie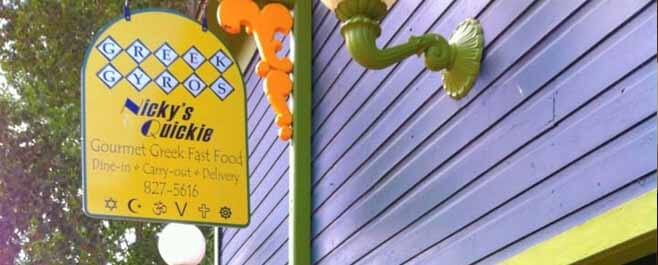 151 Main Street, Minturn, CO 81645
(970) 827-5616
Nicky's Quickie is another place to serve its customers with great food quality. It makes use of highest quality of ingredients and organic substances such as Kosher. The food found here does not comprise of nuts, shellfish products, pork or trans-fats. They provide delicious dishes to meat-eaters as well as vegetarians and a great number of people following religious diets. Dishes here are healthy, delicious and are sure to please health-conscious people. Cuisines like Greek, Mediterranean, and fast food are available here for lunch and dinner. It also has a takeaway facility, good dining and even provides home delivery services.