Lyons Bars and Restaurants
Lyons is a town in the Boulder County, Colorado; it is located at the intersection of State Highway 7 and U.S Highway 36 leading to the Rocky Mountain National Park. As of 2015the population is only 2147 people who make it a small and cozy town. The town was set up in 1881. The town holds two yearly music festivals at the Rockygrass Bluegrass, Planet Bluegrass: and the Folks Festival folk music festival, which makes the town draw a pretty big crowd. As Lyons is a town with a beautiful setting, it allows its visitors to go on mountain biking or hiking on their trip. If you're really feeling adventurous, they can even does class II-V whitewater kayak and then maybe try camping the night out. Lyons is surrounded by amazing trails provided by Heil Valley Ranch Open Space and Hall Ranch Open Space which is open to mountain bikers, hikers, and equestrians. The people who love to roam around the town can spend their afternoon at the Lyons Redstone Museum or visit the Lyons Outdoor market which is a great place to bag some deals. Lyons even has a dedicated Quilting shop which no one should miss. Nature enthusiasts can follow up into the LaVern M Johnson Park and maybe later join in a pinball game at the Lyons Classic Pinball place.
Food is an essential part of anyone's tour, and it is also a great way to know a town. The homely town of Colorado is known for their good food and breweries which don't exclude Lyons at all. Bars and eating joints are present all over the tiny town to make your night out special, and even you can go on a food hopping day just visiting the eateries around the town. For your convenience, we present to you five of the best places that you can visit in Lyons which you will never regret stopping in for a bite but if you are looking for some more incredible dining options check out near by Westminster.
Lyons Fork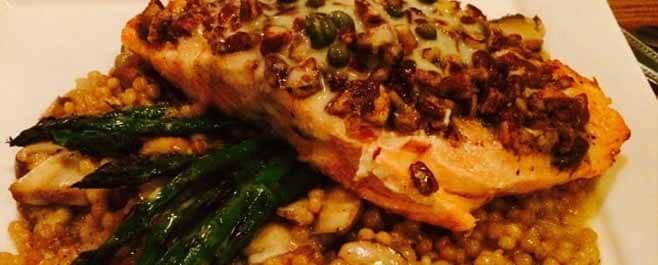 450 Main St, Lyons, CO 80540
(303) 823 5014
It has the name of the town associated with it, so it has to be something special. It is an amazing place with the correct ambiance that will lift up your mood when you make a visit here. They are renowned for their amazing brunches and the beers that they serve. A place with amazing service you will never find it empty if you visit it during the weekends. The food is made from products bought from local a supplier which makes it healthy as well as tasty. They have got a vintage and artsy vibe to them which will be great if you like places who base themselves on serving you. You cannot leave the place without tasting some of their brunch menu items and their special cocktails.
Smokin' Dave's BBQ and Tap House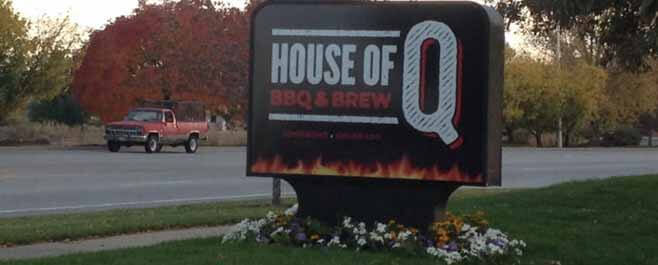 228 Main St, Lyons, CO 80540
(303) 823-7427
This is definitely the place for people who love to eat American BBQ. The place serves to fall off the bones meats slathered with an in-house BBQ sauce which will leave your tongues tingling. The delicious food should be enjoyed when you have just come back from hiking, and you can eat your way through. They have a good-looking bar which will quench your thirst for the night. Dig into some great burgers and ribs while enjoying the good beers in the traditional American setting. You will definitely crave more after visiting the place once.
Oskar Blues Grill & Brew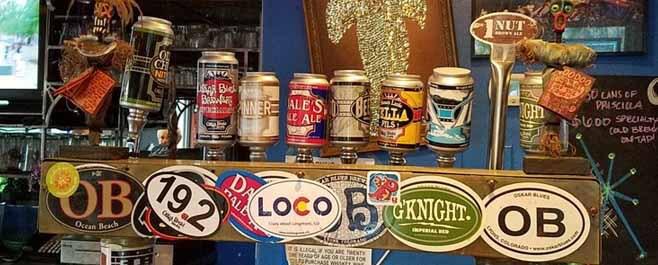 303 Main St, Lyons, CO 80540
(303) 823-6685
A great place that a beer lover can get into! They have a specialized brewery and staffs who really know what good beer consists of. They can buy their own beers and have several varieties available so their customers can really take anything they like. The place has a great vibe to it, and it also has some home canned soda options for the kids. The burgers are a favorite and make people come over and over again. They even have live music playing if you go on a lucky day. It is worthwhile to sip the beer and enjoy your stay at Lyons. If you visit the place, you will get back with a satisfactory vibe and may even take a can or two home.
Farmer Girl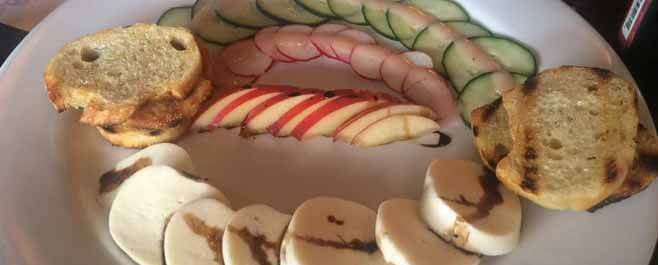 432 Main St, Lyons, CO 80540
(303) 823-5856
A newer place which has quickly created an amazing impression on the customers! The place isn't that big, but it has a co-operative staff and caters some great food and drinks. The restaurant sources its everyday food from the local farms which make the food sustainable and healthy. They see to it that the food being served is adequate for a customer. The atmosphere is really nice with the placing of the garage door which brings beautiful sunlight during the daytime. The restaurant offers some great vegan and vegetarian options which make it have a plus point. Pair your food with the wide choices of beer, wine or cocktails that everyone seems to love. They even have a system of happy hours.
Spirit Hound Distillers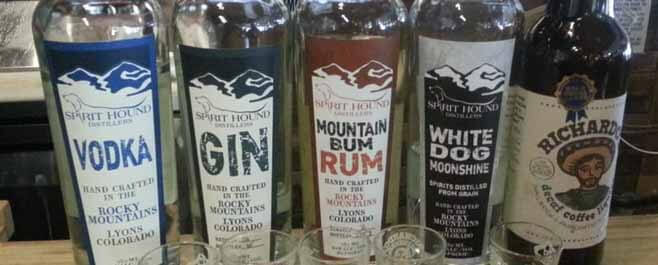 4196 Ute Highway, Lyons, CO 80540
(303) 823-5696
A great place for lovers of alcoholic beverages, you will get a hands-on experience of what a good whiskey or gin is. The spirits are especially hand-crafted and bottled at the distillery itself. The spirits are made from local Colorado ingredients and will leave the taste of your holiday with you. You can see the process of how the spirits are made, and you can even taste them. They have a diverse menu contain everything from whiskey, vodka, gin and even moonshine. If you like the drinks, you can even purchase your own and take it with yourself. You can bring in food from outside and enjoy your night over there sharing the beautiful drinks. Take a tour of the place and know what you are drinking.