Lafayette Bars and Restaurants
You are not going to find a town with a more interesting history than Lafayette. It was in the mid-1800s that the first settlers began to arrive in the area. A newlywed couple began to farm on land that would become the present day site of Lafayette. When the husband died, his widow, Mary Miller, hung around to not only raise six children but in the end she built a town. Today, the town consists of over 25,000 people and has one of the best parks systems in the entire country. The quaint downtown has everything you need including unique shops and boutiques. There are also greenbelts, bike ways, parks and many natural wonders to behold and be a part of. And of course it doesn't hurt to be near one of the most beautiful areas in the world in the form of the Rocky Mountain National Park. For nature loves and people who are into recreation, we can't think of a better place to be. There are places to do wilderness camping of all different levels. You will always have a chance to do some horseback riding, fishing and of course camping. Wildlife watching is a huge part of what goes on in this wilderness wonderland as you will have the opportunity to see Bighorn, Mule Deer and Elk. When you have wore yourself out, seek out one of the outstanding establishments we have listed below ask your chauffeur to aim your party bus in that direction.
Apeizza E Vino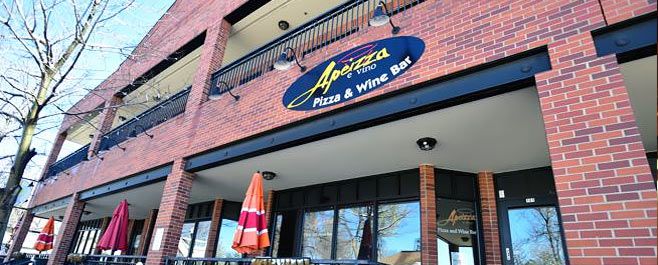 300 S Public Rd, Lafayette, CO 80026
(720) 708-6835
Apeizza E Vino is one of the finest Italian restaurants that you will ever have a chance to partake in. The bar area features cozy leather sofas for your enjoyment and you are going to get so comfy when you're watching the beautiful landscape that you are not going to want to leave. The pizzas and sandwiches are great comfort food for you to enjoy during your lunch hour. And if you have special dietary restrictions, they even have gluten-free options for the bread or crust. The Margherita pizza is one of their top menu choices and take it from us, it is just too irresistible. There's even a full bar here and it will serve you well.
Miller's Grille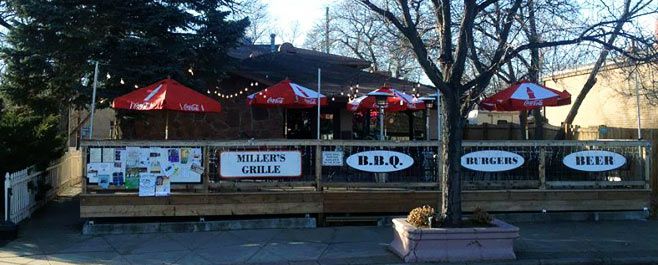 103 S Public Rd, Lafayette, CO 80026
(720) 746-9649
Miller's Grille is a great place to be if you're after a classic American restaurant and bar experience. One of the things that you are going to notice right away is how comfy and affordable this place is and you are able to carry on a conversation with no distractions. The appetizers are just wonderful here and we highly recommend the brisket quesadillas with guacamole. The place is huge so that means you won't feel like you are squeezed out in any way. The service staff is so attentive and they will make sure that you are well taken care of. One of our top recommendations for lunch or dinner would have to be their pulled pork sandwich, but we also love their barbecue bowl. And don't miss the bacon candy.
95A Bistro & Sushi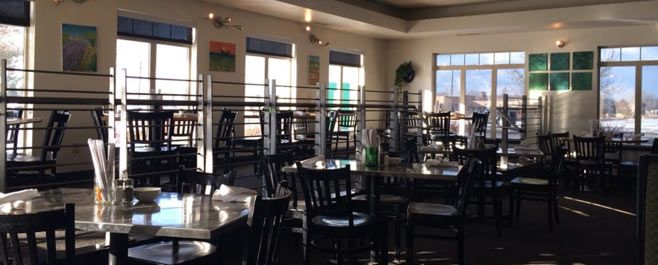 1381 Forest Park Cir, Lafayette, CO 80026
(303) 665-3080
95A Bistro & Sushi is a wonderful place to be if you are a huge fan of sushi and small plates. You will find this place to have the vibe of a cozy neighborhood restaurant but the food is the quality of a modern and enticing Italian and Japanese eatery. The menu is absolutely huge and there's quite literally something for everybody in your group. If you think that the pairing of Italian food and sushi seems strange, just give it a try and you'll see that it really makes perfect sense. Your taste buds will be telling you that anyway. The outdoor patio is beautiful and it's a great place to spend your lunch hour. Don't miss this special gem.
Efrain's Mexican Restaurant & Cantina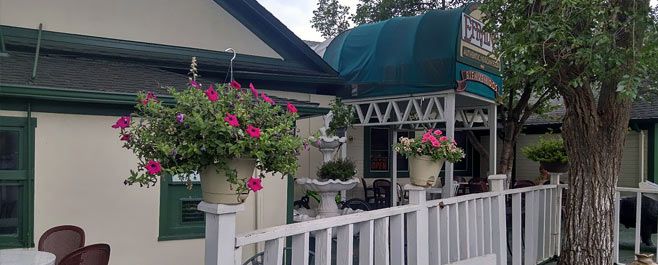 101 E Cleveland St, Lafayette, CO 80026
(303) 666-7544
Efrain's Mexican Restaurant & Cantina is an affordable and wonderful Mexican restaurant that is begging for you to get there soon. We promise you that you will not be able to get enough of it. The house margaritas are superb and they are served in old fashioned canning jars just like moonshine back in the day. The huevos rancheros with green chiles are just perfection, the perfect way to start the day. The vegetarian fajitas with corn tortillas are a top choice of ours for lunch. But truly, the flavors that will greet you here are so exciting and intense that your tongue and palate are not going to know how to handle them at first. But that is a good problem to have.
Lunada Eatery & Cantina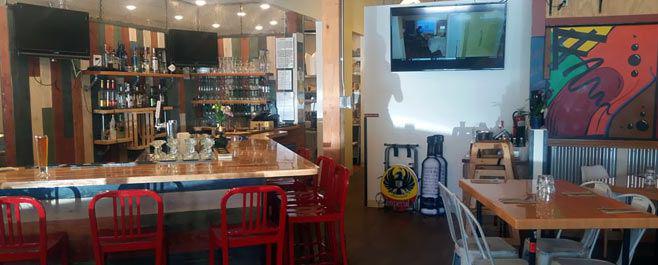 400 W S Boulder Rd, Lafayette, CO 80026
(720) 612-7315
Lunada Eatery & Cantina is another great option for Mexican dining in the Lafayette area, particularly ideal if authentic Mexican fare is your kind of thing. The smothered burrito is always an amazing go-to option at this restaurant, and if you're lucky enough to be in the area during the breakfast hour, you might want to opt for their sensational chicken and waffles. But actually it works great any time of day. The carne asada tacos are a great choice too. And how about those smoked pulled pork tamales? As a major bonus, they also offer a full bar. There is something else you need to know, the customer service is exceptional. We cannot recommend this place more highly.