Hidden Lake Bars and Restaurants
If they had called this place paradise instead of Hidden Lake, the name would have fit perfectly. For those who enjoy the water and everything that it has to offer and at the same time, love the views that nature can provide, there is not a better place on earth. Boating, fishing and sightseeing are the pastimes that make this location extra special and our chauffeurs will make it extra memorable with luxury SUV's. The crown jewel of the area is the amazing trail system. The Big Dry Creek Trail alone meanders nearly 12 miles and is located on 800 acres of open space. And that is just the beginning of such fun. The nearby Rocky Mountain National Park increases the amount of trails available to you by 355 miles. And just imagine the pristine beauty waiting for you in such a place where you can walk along flat lakeside areas or steep mountain climbs. If you are not a hiker, don't worry, the road system of the park offers visitors access to diverse ecosystems where you can drive by lowland meadows, aspen groves or gander at swift flowing rivers and up through alpine forests. Keep an eye out for some of the most amazing wildlife as you explore, creatures like Bighorn, Elk or Mule Deer. Camping and fishing are a huge part of what goes on in this pristine environment and you will find yourself relaxing the longer you stay. When you feel you are ready for some food, check out one of the fabulous places below.
Millsite Inn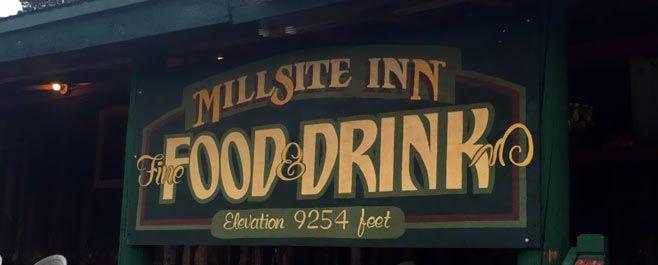 44365 Hwy 72, Ward, CO 80481
(303) 459-3308
Millsite Inn is an absolute favorite for many locals in Hidden Lake. This cozy little mountain roadhouse will really make a big impression on you especially their great selection of beer. The bar food they offer is not your normal bar fare, it is well prepared and presented. And the sheer amount of televisions for watching sports will blow you away. There's just nothing better than stopping in here when you're on a drive through the mountains. Their yummy chips and salsa are a great place to start. But you need to sample their pizza or their sloppy joes. Try this place one time and you will be back on a regular basis.
Gold Hill Inn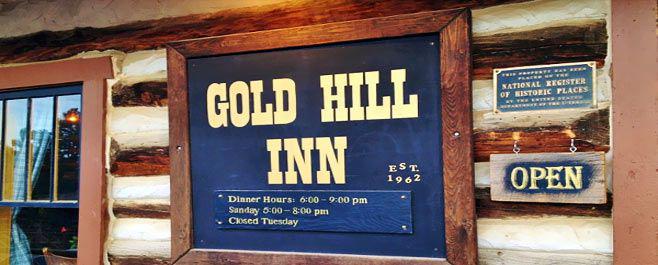 401 Main St, Gold Hill, CO 80302
(303) 443-6461
Gold Hill Inn is one of those establishments that gets in your blood. Stop in for a meal and a drink when you're out and about around Hidden Lake and you will never be the same again. The prices are more than reasonable. and you are going to love the variety. Everything is made from scratch and mouth watering. That includes the bread which is fresh and delicious. They bake it right there and you are going to have a hard time not filling up on it before your meal comes. You can enjoy a full six-course meal here for just $35. The grilled fresh tuna is a favorite and the frozen chocolate mint cup with fresh cream is the perfect choice to wash it down.
Amu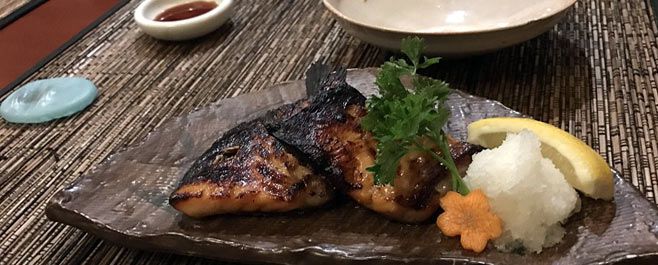 401 Main St, Gold Hill, CO 80302
(303) 443-6461
Amu is our great option for a delicious Japanese meal in Hidden Lake. Let's face it, there are your average eating establishments you visit and then there are really special places like this. The rave reviews you will read about this being the best Japanese food in the entire Boulder area says it all. Keep in mind that the dining area is not large so you will want to time when you come or just have fun while you wait. It will be worth it. Their sushi rolls are absolutely incredible, your taste buds are going to be dancing a jig. The small plate offerings are just irresistible. And you are going to be wowed by the suonomo, the grilled squid, and the shrimp with taro. You cannot make a bad choice.
Mountain Sun Pub & Brewery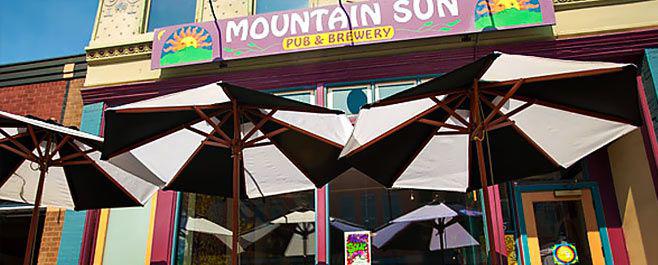 1535 Pearl St, Boulder, CO 80302
(303) 546-0886
Just the name Mountain Sun Pub & Brewery exudes a certain cozyness. And once you are inside you will come to understand that this is the place you should have always been and you will wish you had known about it long ago. In fact, to rate this place as a five star is really doing it a disservice because everything they offer here is so phenomenal. They are best known for their burgers, fries, and pub fare. You truly can't find a poor choice on the menu. The sampler of six beers is an excellent choice, and we know that you are going to fall in love with the java porter. If you need something special for dietary reasons, the vegan tempeh reuben is amazing even if you are not vegan.
Oak at Fourteenth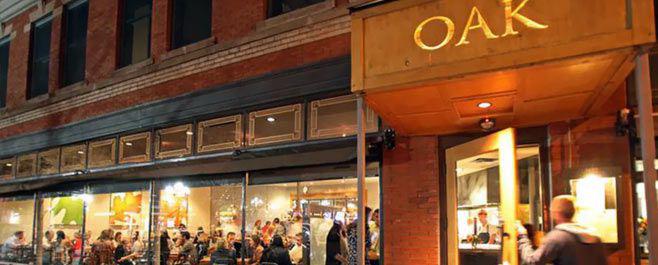 1400 Pearl St, Boulder, CO 80302
(303) 444-3622
Oak at Fourteenth is a beautiful restaurant and bar in every way possible. It is not the cheapest but it is well worth it because the quality is beyond what you normally get at most restaurants. The customer service here is absolutely outstanding as well, it won't take you long to see that the staff aims to please. The dining area is clean and very pleasant and they have an even lovelier bar area. You will want to start your experience out with an appetizer and a cocktail. The ice spheres in the drinks are a modern and exciting touch. Our top recommendation on the menu has got to be the shrimp and grits, but we're also huge fans of the bone marrow, pork belly, and scallops. You truly cannot make a bad choice.