Erie Bars and Restaurants
This town got its name from Erie, Pennsylvania at the time of its settlement. When coal was discovered nearby, the town quickly became the third largest in the county. You will find the best of all possible worlds here. Celebrate this history in our 20 passenger Hummer H2 Stretch Limousine. There is still very much a rural nature to some parts where farming takes place but at the same time there has been a surge in community living in terms of new neighborhoods being built. There is a chance to add to your knowledge by visiting a number of area museums. The Wise Homestead Museum is where the Erie Historical Society resides and the staff there will enlighten you as to how the area came to be the way it is. Shopping won't be a problem as there are a number of unique stores within a short distance. But the big bonus is not far away at all in the form of the Rocky Mountain National Park. It is a nature lovers dream with plenty of recreational opportunities. Of course camping is a huge part of what goes on in the park and there are multiple options including rustic and wilderness camping. For those who are inclined to ride instead of walk, there is horseback riding and a road system where you can drive and still enjoy much of the wonderful beauty. Fishing and picnicking add to the fun that can be had. And if you happen to be a hiker, you are not going to believe the 355 miles of hiking trails that you can traverse. Once your recreation is done for the day, you are going to want to stop by one of the amazing establishments below to refresh.
Miners Tavern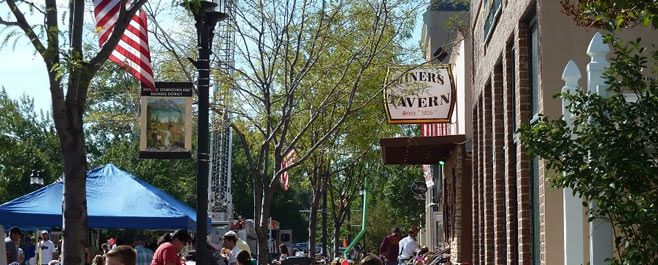 524 Briggs St, Erie, CO 80516
(303) 828-9997
Miners Tavern is really a big favorite of regulars in Erie but that doesn't mean that this is not a welcoming place to one and all. In fact, no matter who you are we would be shocked if you left without knowing a new friend or two. It doesn't take long for this location to fill up with a lively and fun crowd. The prices are super reasonable and you'll really enjoy all of the yummy burgers that are made from meats from a local butcher shop. The buffalo burgers are a top choice of many. The bloody marys are just excellent and the perfect thing to pair with one of those mouth watering burgers. They've even got outdoor seating to enjoy when the weather permits.
The Lazy Dog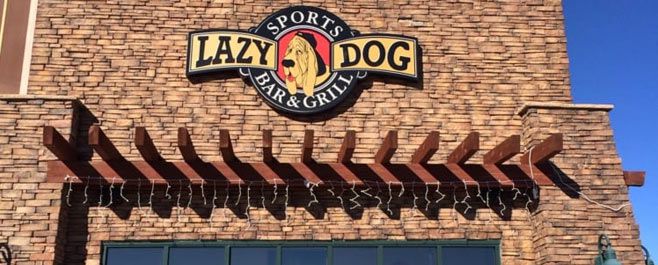 3100 Vista Village Dr, Erie, CO 80516
(303) 997-9886
The Lazy Dog is a cozy local Erie sports bar that will whet your whistle like few other establishments can do. They've got such yummy bar fare here, and it's great that it's not a chain. Happy hour is just awesome, you will definitely want to check it our and you'll love saving money on such tantalizing treats and drinks as they serve up. The steak salad is probably our favorite thing to indulge in here, though there are so many wonderful options that it's very hard to choose. The southwestern egg rolls are just amazing as an appetizer if you wish to start your experience off in this way. And as a bonus it is located right on the golf course which means there's a stunning view of the mountains while you eat.
Echo Brewing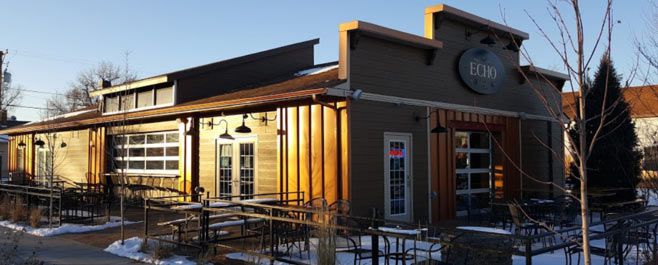 600 Briggs Street, Erie, CO 80516
(720) 361-2332
This family owned and operated brewing operation is just what doctor ordered for local residents and visitors alike. There is one thing that can be said about the staff at this establishment. They have a real passion and love for beer and providing patrons with some excellent varieties. And while you are mulling over your best choice of beers, you are going to want to enjoy one of their outstanding artisan Neapolitan-style pizza. So, before you so anything else, get to this amazing venue and take your time talking to the servers about what is available in terms of craft beers. The service staff is very patient and knowledgeable which will help you decide.
Abos Pizza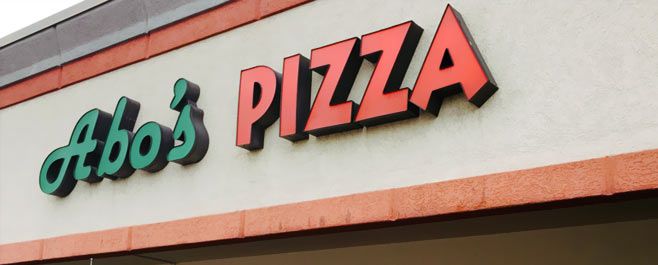 720 Austin Ave, Erie, CO 80516
(303) 828-9777
Abos Pizza is our favorite option in the Erie area for a great pizza pie. The cool and comfortable atmosphere at this establishment is just wonderful for casual outings with your good friends. We love the simple cheese bread here, and we also love the plain cheese pizza. Their meat toppings are all delicious too, and the veggie toppings are super fresh and delicious. For entertainment, there are a number of high definition flat screens in case you would like to watch the game while you're there. There is also free wi-fi. The interior is so cozy and comfortable that you are never going to want to leave. There is even a full bar so that you can enjoy your favorite cold drink or the cocktail of your choice.
Azteca Mexican Restaurant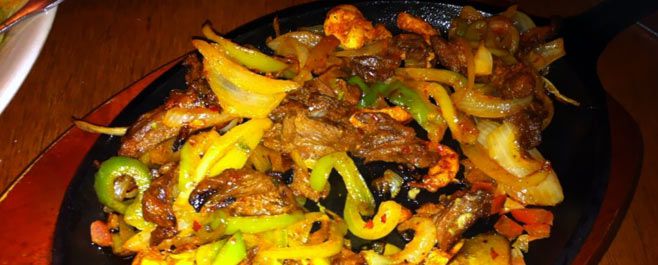 605 Briggs St, Erie, CO 80516
(303) 658-0622
Azteca Mexican Restaurant is a wonderfully clean and tidy Mexican restaurant. The venue is very family friendly and so relaxing and enjoyable. You are not going to be able to get enough of this Erie area favorite. The menu is quite extensive and you surely won't run out of options here. The chicken taco salad is one of the dishes for which they are famous and another great option is the burrito chile Colorado. The vegetarian burrito is delicious whether you're a vegetarian or not. And of course, if you're a seafood lover, you'll want to order their burrito marino. It is packed with flavor. The service staff are all wonderful and they can handle large groups with ease.