Caribou Bars and Restaurants
Famous for where silver was discovered back in the 1800s, many people describe Caribou as a ghost town today but that doesn't mean that it is not worth exploring. At one point, the town had one church, three saloons, a brewery and a newspaper. The population at its zenith was 3,000 people. After the mines were believed to be unprofitable, the town was evacuated and today two people continue to try and make a go of the silver mines. What this means for visitors is a great chance to enjoy the eerie feeling of what a ghost town feels like. It is also in the general area of one of the most beautiful areas of the world, the Rocky Mountain National Park. The activities that await you there are beyond what you could ever imagine. The park is a wonderland that is best explored by camping there and the range of wilderness camping is absolutely astounding. For those who are inclined to ride horses, there are two stables within the park that will not disappoint. Fishermen are more than welcome and have a choice from over 50 lakes and streams. Wildlife viewing is a great pastime too as you will have the opportunity to view exotic creatures like Bighorn, Elk, Mule Deer and many other amazing animals. Bring your hiking boots as well because there are 355 miles of hiking trails. When you come down from your high, check out one of the fine establishments listed below or try food in neighboring Sugarloaf.
Social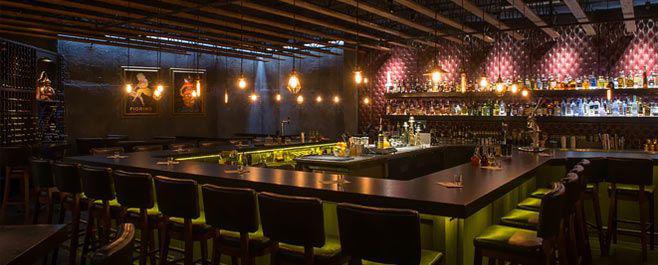 1 Old Town Square, Fort Collins, CO 80524
(970) 449-5606
One of the most fun and lively bars that you will ever experience. This tapas/small plates and cocktail bar is such a wonderful place to hang out and enjoy a huge array of everything from wine to cocktails to beer. It's a limited draft selection here, but the ones that they do have are absolutely sensational. The charcuterie boards are both trendy and delicious, and as far as the cocktails go, what we'd recommend most highly is the whiskey smash. There is no outdoor seating here and it's not a place to watch the game. What it is though is an easygoing place to enjoy a night out with good friends.
The Colorado Room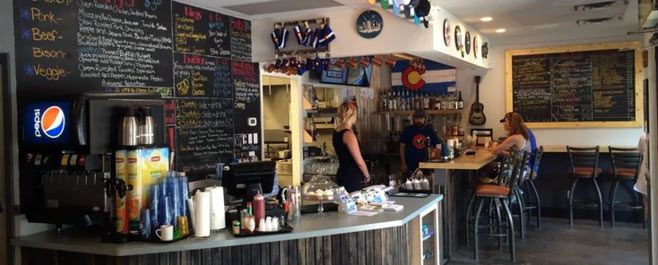 642 S College Ave, Fort Collins, CO 80524
(970) 682-1163
The Colorado Room is a charming setting and a place that is well worth a visit. The prices are very reasonable and the food that comes out of the kitchen is more than delicious. The menu lists out a huge array of yummy barbecue items for you to enjoy. The sliders are really delicious and they've got a great beer selection. Their huge variety of specialty poutine is a major highlight, and how about those yummy chicken sammies and sweet potato fries? The bison sammy and the specially stuffed burgers are absolutely mind blowing. And we would be remiss if we did not mention the tater eclairs, what a really unique item that you won't find anywhere else.
Rock Inn Mountain Tavern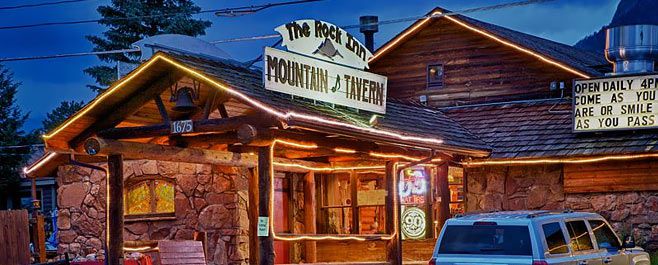 1675 State Hwy 66, Estes Park, CO 80517
(970) 586-4116
The Rock Inn Mountain Tavern is one of those very special steakhouses that also doubles as a fun nightspot where you can enjoy some live entertainment from talented local bands. The selection of beer on draft is quite extensive and well chosen, and you are going to quickly find that everything that they offer on their large menu is exceptional. One of the signature dishes is the Devil's On Horseback, which consists of garlic-stuffed dates wrapped in bacon! So delish. If you love a good buffalo burger, they've got you covered, and we're really big fans of the delicious trout as well. You don't want to miss this.
Henry's Pub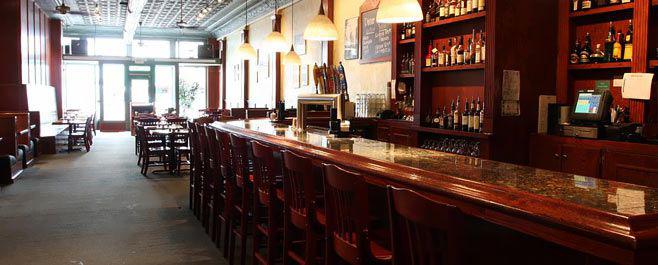 234 E 4th Street, Loveland, CO 80537
(970) 613-1896
Henry's Pub is a fun American bar atmosphere with a huge array of yummy sandwiches. The turkey club is our go-to choice, and though it doesn't sound like anything unique and it is definitely a classic bar favorite, we think it's a cut above the rest. The atmosphere is extremely lively as well as friendly and we love the fact that they have a rather large gluten-free menu, including gluten-free pasta. How nice! The local beer selection is will give you plenty of options and we love the drink specials when we're trying to save a few bucks. The Guinness stew is superb and we adore the schnitzel. This venue is worth penciling in on your go to list.
Restaurant 415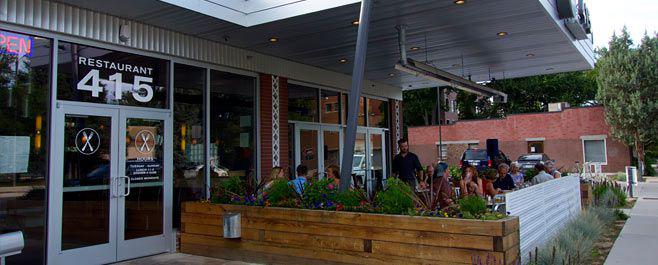 415 S Mason Ave, Fort Collins, CO 80521
(970) 407-0415
Restaurant 415 is one of the newer establishments around here and is known for having an excellent bar with some very unique cocktails. The bacon and gruyere macaroni will have your taste buds dancing a jig and will most certainly take care of those comfort food cravings. The woodland pizza is an enticing option that will please just about everybody in your group. When Pigs Fly is a favorite special here too. A wonderful establishment for lunch or dinner or even just for some drinks with your good friends to celebrate something special. The servers are very attentive and they will make sure that you leave with a huge smile on your face.