Southglenn Bars and Restaurants
If you want to have some fun, Southglenn is the place you need to find yourself. Get ready for some very unique opportunities that you may have never had before. There are actually a couple of escape room experiences awaiting you. So, if you are really good at figuring out puzzles and you like to do it as a team with your friends and family, a couple of the best venues in the state are right here. For something a little more active, Castle Rock Zip Line Tours provides a fast and furious brand of wild activity like no other. And what better place to do it than in some of the most beautiful country in the world. Some of the best golf in the world is also at your disposal as well as museums, art galleries and shopping areas. But most people don't stop in this area without checking out the Rocky Mountain National Park. There is so much to see and do in some of the most gorgeous landscape your eyes will ever view. It is a hiker's paradise with over 355 miles of everything from flat strolling strolls to steep mountain climbs. For those who would rather drive around and see nature, there is also an amazing road system that allows views of the amazingly diverse ecosystem. And after you have had your fun, we know that you are going to be seeking out refreshment and the best places for that have been reviewed below or over at Centennial, CO if none of these selections strike you.
The Varsity Inn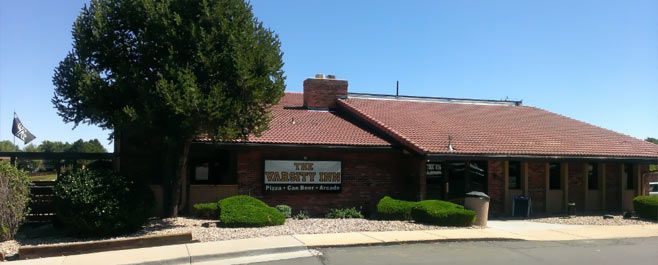 7500 S University Blvd, Centennial, CO 80122
(303) 738-8282
Let's face it, what more could you ask from an establishment than to provide great pizza, canned beer and throwback arcade machines. This is the place that you need to be when you have a desire to watch all of your favorite sports events. They even will take a look at your old school video games and try to fix them if you want them to. As far as the pizza goes, you just can't beat how tasty it is and the wings are smoked to perfection. The huge assortment of canned beers and the full bar will please you as well and their friendliness only adds to the great ambiance.
Hodsons Bar & Grill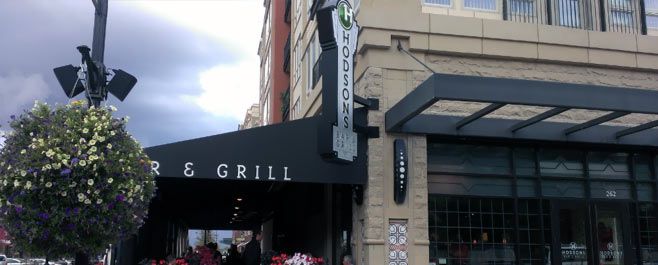 6851 S Gaylord St. Centennial, CO 80122
(720) 457-3852
Perfectly situated, this place is a stylish and upbeat restaurant and bar. The kitchen staff are amazingly talented and you really can't order anything that won't come out of the kitchen ready to be devoured. The roasted chicken and their slow roasted prime rib are two of their signature dishes and they are not to be missed for sure. But in addition to the phenomenal food, the outstanding wine list is going to make you take a step back and take your time. The selection of hand-crafted specialty cocktails and micro-brews are the best of the best.
Bar Louie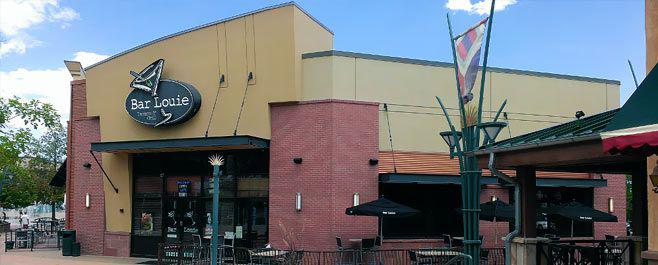 6911 S Vine St, Centennial, CO 80122
(720) 214-3400
We could list out a million things that we love about this place but we will leave many of them for you to discover. But we will say that the flatbreads, the bruchetta and the wings are absolutely out of this world. The happy hour is also a huge attraction because of the prices and he quality of the drinks. All of the food is amazingly tasty and the servers are some of the best listeners you will ever know. The bartenders are the same way and not only will they mix you up a high quality drink, they also will spin some stories that you will love to hear.
The Sunset Grille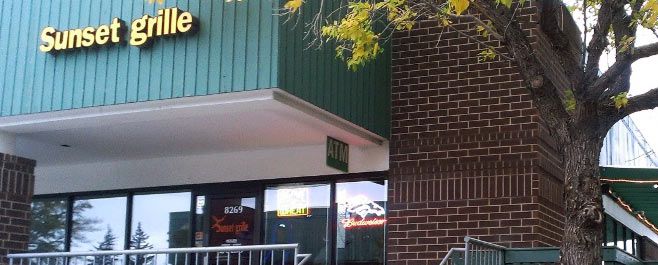 8269 S Holly St, Centennial, CO 80122
(303) 793-0445
This is that neighborhood bar that you have been looking for. Everyone and we mean everyone is very friendly. And there is no doubt that the food here is a cut above. We highly recommend the Carolina Pulled Pork Sliders, talk about scrumptious. But at the same time, the entire menu is great including the fried mushrooms, boneless wings and juicy burgers. Some people call it a hole in the wall, but we call it a gem. Not only is there a great group of people who frequent it, there are also pool tables and high definition flat screens.
The Castle Bar & Grill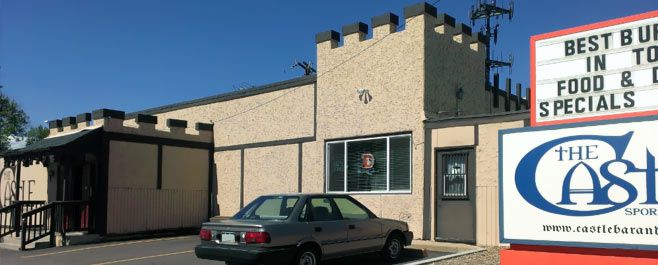 6657 S Broadway, Littleton, CO 80120
(303) 798-5981
This is the place to catch any kind of Denver related sporting event. While you are keeping an eye on the game, you sample any one of the amazing choices on their menu like the tasty burgers, outstanding sandwiches, Mexican entrees or much more. You will love how fresh everything is and that doesn't happen just by chance. the kitchen staff makes sure that only the freshest ingredients are used in every entree. The wide array of draft, bottled and canned beer from all over the world is another phenomenal feature of this very pleasant establishment.