Glendale Bars and Restaurants
This quaint town has a very eclectic feel and for very good reason. For sporting enthusiasts, there is plenty going on at Infinity Park. Within the park is a rugby stadium which is home to the Glendale Raptors. This is one of the premier rugby venues in the United States and an absolutely gorgeous place to view a rugby match. There are many other points of interest in the Glendale area including a structure known as Four Mile House which is listed on the National Register of Historic Places. This is a great place to learn about the history of the area. Green space abounds for those who love to be outdoors enjoying nature. There is certainly nothing lacking in terms of a nightlife, in fact, there are over 50 taverns in Glendale alone. Whatever you may be seeking can be found here including some excellent shopping. Close by the Rocky Mountain National Park casts a large shadow and just begs for you to explore. And the fun you will have exploring is beyond what you could ever imagine. The beauty is best viewed by taking one of the many hiking trails. But don't despair, there are some really nice scenic driving trails for those who wish to remain in their vehicle. Once you have had your fill of the gorgeous landscape, you are going to need to visit one of the fine establishments below or head over to nearby Englewood for more amazing options.
Chopper's Sports Grill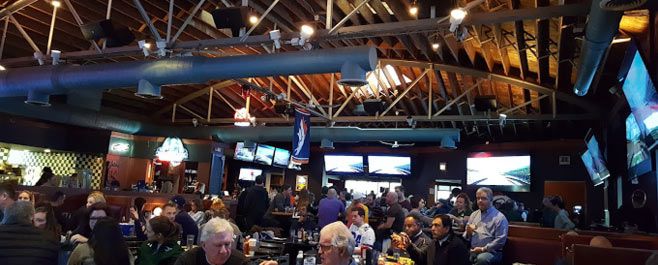 80 S Madison St, Denver, CO 80209
(303) 399-4448
The dream of the original owner of this establishment was to create a casual neighborhood watering hole where patrons could consume a great meal and enjoy a drink with friends. Today, it is certainly that and much more. The energy that permeates this place is truly astounding. There is always some kind of game on the high definition flat screens. The awards keep coming in for a place that has become famous for its homemade pizzas, nachos, premium burgers, short ribs, brisket and their spicy buffalo wings. The kitchen staff is well trained, put them to the test.
Inga's Alpine Lounge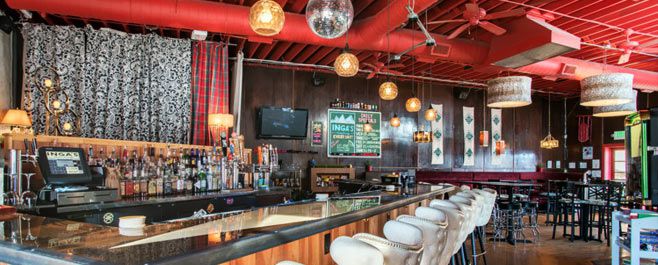 5151 Leetsdale Dr, Denver, CO 80246
(720) 389-6203
When it comes to this venue, we have two words for you: happy hour. The prices are going to cause you to do a double take for sure. They offer three different types of fries here, truffle fries, mac and cheese fries and green chili fries. All three are phenomenal. And one more thing on happy hour, it lasts from 3 p.m. until 7 p.m. Now, as far as the food is concerned, you have to sample the bacon wrapped corn dog, we cannot even describe how tasty it is. The cocktails are very creative and we suggest that you order one of their tasty pizzas with your drink.
Cherry Cricket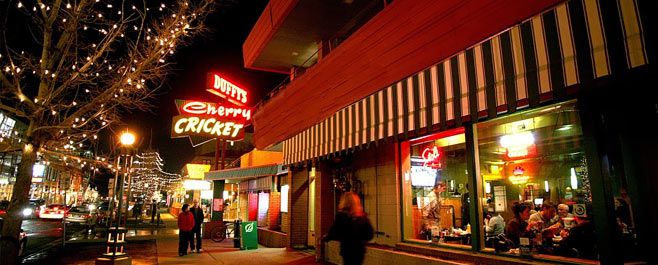 2641 E 2nd Ave, Denver, CO 80206
(303) 322-7666
You have heard of the black sheep of the family right. Well, the staff at this place considers their establishment to play that kind of role. They do things differently but you are going to love it. There are no frills here, only high quality food and drinks. We highly recommend that you fill your belly with one of their infamous hamburgers and one of the finest craft beers you have ever sipped. The building is very inviting with its brick and mortar but what will be even more inviting to you are the patrons and the staff who will greet you with a warm smile.
Bull & Bush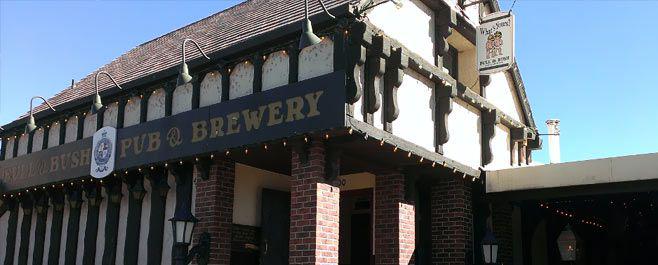 4700 Cherry Creek Dr S, Denver, CO 80246
(303) 759-0333
Wow, talk about a place that offers anything someone could want. The musical acts alone are worth the price of admission. Then there are the friendly bartenders who are beyond talented, they can mix drinks you have never even heard of before. Add to the mix some of the best cooked menu items and there is truly nothing to complain about. Check out their fish and chips or their beef sammie with cheese. This is an English pub with all of the amazing ambiance that you would expect and also it is a place that will not disappoint in the least.
World of Beer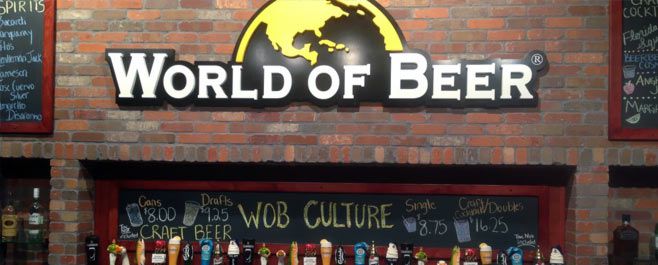 660 S Colorado Blvd, Denver, CO 80246
(303) 757-0506
Using the word world is the perfect fit because when you see the huge selection of draft beer that this place has on tap, you are going to just sit their dumbfounded. They carry products from many local breweries and some rom out of state as well. Now, we don't want you to think that is all they carry because there is an even a larger selection of bottles and cans to choose from. While you are getting your bearings and figuring out what you desire, you can also check out the high definition flat screens. No food is available but they are fine with you bringing it in.