Columbine Valley Bars and Restaurants
Columbine Valley is a quaint little town that has a lot of charm and will make you feel at ease. Not too far away are some unique shopping opportunities. There are also art displays to speak to your inner-self. But truly, anyone who comes to this gorgeous area, cannot ignore the presence of the Rocky Mountains. And with that being said, a visit to the Rocky Mountain National Park is in order. There is so much to see and do in the park. Anyone interested in hiking will be in hiker's heaven because you'll find miles and miles of trails to enjoy. This is definitely something the nature lovers out there can get really excited about. The difficulty of the ground you will be walking on will definitely vary according to your skills and desires. For instance, you can either choose lakeside strolls or steep mountain climbs. Just check in with park rangers at the visitor center to get a good game plan before you get started. For visitors who like to see as much as possible from the comfort of your chauffeured Mercedes-Benz Sprinter, the roads meander nearly endlessly through some of the stunningly beautiful landscapes found anywhere on our planet. You will enjoy a plethora of varied landscapes, forests, scenes unfold before your eyes as you travel these winding roads. Of course, after your visit to the park, you are going to need some quality sustenance and that can be found at one of the wonderful places below.
Platte River Bar & Grill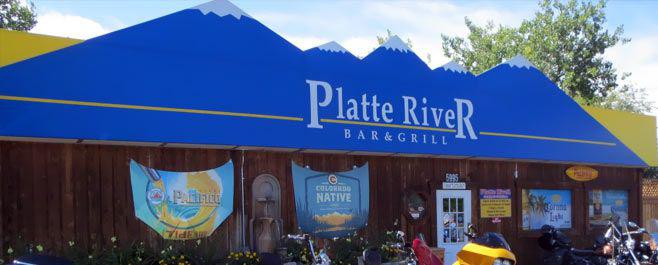 5995 S Santa Fe Drive, Littleton, CO 80120
(303) 798-9356
You don't visit this establishment because it has fancy decor, you come here because the food is exceptional and the atmosphere is as relaxing as it gets. This is not standard pub grub, the quality is much better. And the variety is much better that you might imagine it would be. The fish tacos are exceptional and the sauce that comes with them only enhance the flavor. If weather permits, ask about the outside deck which provides some amazing views while you eat and drink. The beer is cold and the drinks are stiff, what more could you ask for?
JP Nori Sushi & Asian Cuisine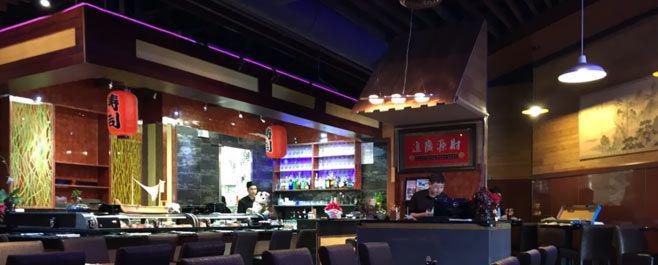 5302 S Federal Circle, Littleton, CO 80123
(720) 283-1818
Are you a sushi lover? Then you are going to need to plan on stopping at this establishment as quickly as you possibly can. There are so many great choices for you including the spicy tuna, hamachi, salmon, cucumber/avocado, pickled gourd and tamago to name a few. And you are going to be blown away by the quality of the service staff. It will really take you only a moment realize that the staff has been well trained to make sure that each and every customer feels like number one. To wash your meal down, we highly recommend that you have some green tea. It is always piping hot and delicious.
Jake's Brew Bar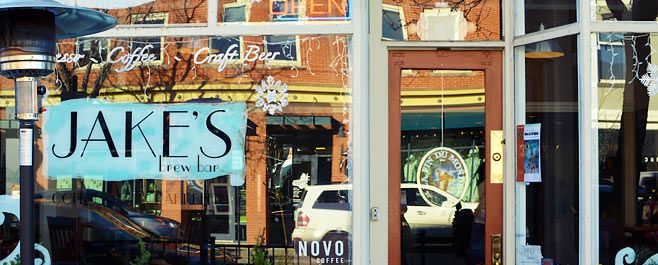 2540 W Main St, Littleton, CO 80120
(303) 996-1006
You may think you know what a great bar consists of, but until you have been to Jake's, you truly don't. The Brew Bar is just that... All about brews! They take pride in having one of the best selections of beers, and immensely knowledgeable bartenders that are always happy to provide information tailored to your specific tastes. Really, the bartenders here specialize in fitting you to the right beer and fitting your beer to your food choice. The atmosphere is very warm and inviting which makes it a pleasant environ in which to get to know your neighbor and perhaps walk out of the bar knowing you've just met a great new friend! This is a must visit for you and any friends and family you care to bring along.
Tavern Littleton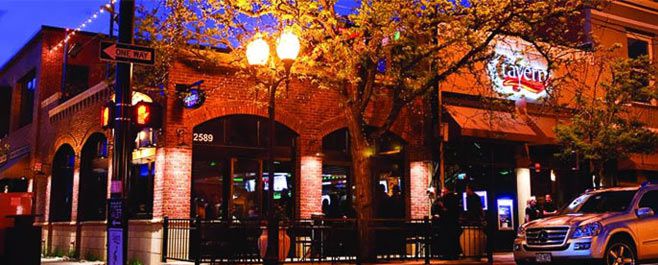 2589 W Main St, Littleton, CO 80120
(303) 730-7772
Conveniently situated right in the middle of charming & historic downtown Littleton, there is one of those exciting places that you are not going to be able to get enough of. The rooftop patio is definitely something that you really should explore to get the full experience as it allows you to enjoy both indoor and outdoor seating. The decor gives off a very cozy and comfy feeling. The indoor and outdoor fireplaces add a lot of ambiance to your experience. The menu provides a wide variety of items as well as many unique choices. This award winning establishment is definitely a venue you need to check into.
Ned Kelly's Irish Pub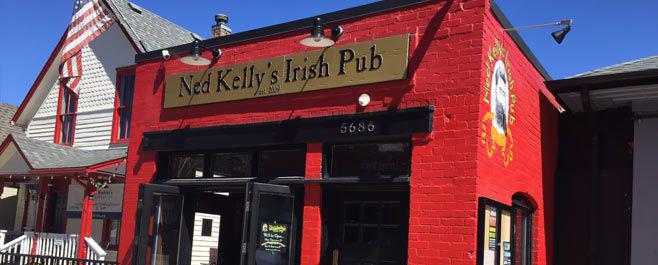 5686 S Sycamore St, Littleton, CO 80120
(720) 283-8717
Lets put it this way, you aren't going to find many places out there that has a better selection of standard and specialty liquor. The amazingly talented bartenders that work here can fulfill any request you make. In fact, they take it as a real challenge if you try and request something that might stump them. It hasn't happened yet. The atmosphere is very welcoming and everyone is super friendly. You really should inquire as to their happy hour specials because the prices are out of this world. If you are seeking some entertainment, make sure you get up and join in with the karaoke crowd.