Centennial Party Bus and Limo Service
To list everything that there is to do in Centennial would be virtually impossible. But we will whet your whistle here by telling about a few of the amazing things that you can pursue in this beautiful country. One of the major draws in the area is Centennial Center Park. There is definitely something for every age from splash pads to picnic areas to playgrounds. And the best part about the park is that it is absolutely free. Kayaking and canoing is another very popular activity and with the amazing beauty that surrounds everything, you are going to feel like you have been transported into a wonder world. There is also shopping, nightlife and even adventure in the form of escape rooms. But something that you are not going to want to miss is exploring the Rocky Mountain National Park. You are going to love the Rocky Mountain National Park and the range of things there are to do there. Are you a fan of hiking? Then you will have ample opportunity with 355 miles of hiking trails available to you. How about just a scenic drive around the vast ecosystem and breathtaking beauty. If you catch a glimpse of a Bighorn or an Elk what a bonus. When you have finished with your exploration, it would be a very good idea to check out one of the establishments below to grab something to eat and a drink or two, a great area to go bar hopping.
Maggie Smith's Irish Pub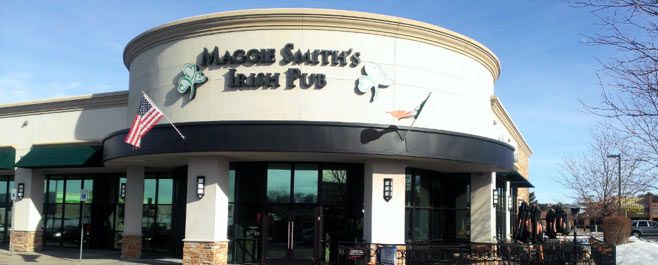 6631 S Peoria St, Centennial, CO 80111
(303) 999-2010
One step inside of this establishment and you will feel like you have been transported to Ireland. The atmosphere is that of an authentic Irish Pub. The feeling is warm and cozy and very much that of a neighborhood bar. The extended patio gives you a chance to soak in some great Colorado sun or a beautiful night sky. We suggest that you check out happy hour as they have an unbeatable 2 for 2 special. And get ready to be treated like you are the only patron in the place as the servers here have been well trained and they know how to please.
Twin Peaks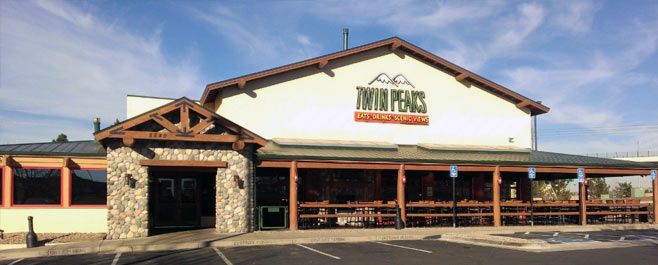 8840 East Arapahoe Rd, Centennial, CO 80112
(303) 779-8946
This is what could best be described as the great American Sports bar experience. It all begins with the entertainment factor. Believe it or not, there are close to 100 large flat screens tuned to anything and everything for your viewing pleasure. In terms of seating, you will have some great choices: the bar area, a booth or table or the patio. The staff seems to know what you want before you even order it or say anything. The shoestring french fries are the perfect compliment to anything on the menu. Get here, find a seat and stay awhile, you will love it.
Bar Louie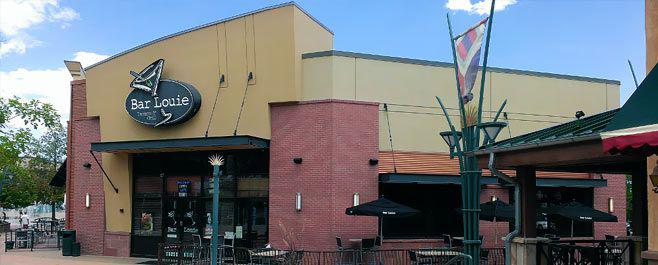 6911 S Vine St, Centennial, CO 80122
(720) 214-3400
Even though the word bar is in the name, they have spectacular food at this location. The flatbreads, the bruschetta and the wings are unbelievably tasty. For something really different, give the Voodoo Chicken a shot, we do not think you will be disappointed. Something that is really special about this place is that the staff remembers you when you come in a second or third time. After you have had some amazing food and drink, order the chocolate cake. If it doesn't put you into a food coma, we don't know what will. Pencil this place into your plans.
The Sunset Grille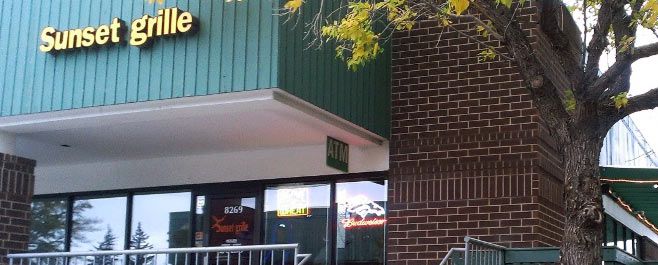 8269 S Holly St, Centennial, CO 80122
(303) 793-0445
You have heard about that place where everybody knows your name. Well, we have found it and it is alive and well in Centennial. The food is pretty much what you would expect except for the way the food was prepared. Somehow the kitchen staff here can turn the most common menu items into works of art. Whether it is the fried mushrooms, boneless wings or the burgers, everything is as tasty as it can possibly be. Everyone here is super friendly and you will be made to feel welcome from the moment you step inside. You need to get here soon.
Bistro Al Vino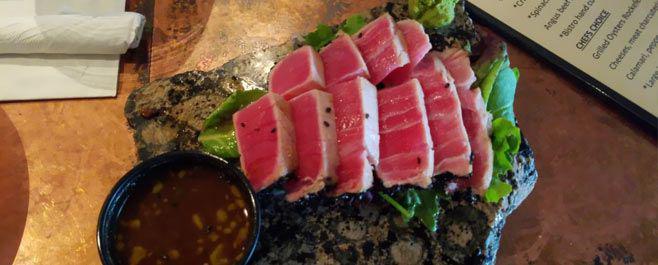 15352 E Ida Dr, Centennial, CO 80015
(303) 400-3166
How does some great wine, live entertainment and amazingly great food sound to you. Your eyes are going to bug out when you see the wine list as they offer over 100 wines by the glass. And as you are sipping away in pleasure your ears will be delighted to listen to the world class bands that frequent this establishment. The owner is always around greeting people and making sure that each and every patron is well taken care of. The bartenders are very pleasant to talk with as well as being very talented. This is a locals hot spot so if you want to be a part of the in crowd, get here fast.