Castlewood Bars and Restaurants
Castlewood is a community where there is definitely something for everyone. Excitement and relaxation reign and are all wrapped up in a bow for you to choose which to unwrap and when. Not too far away one of the newest attractions is an escape game where everyone involved will be able to solve puzzles employing some enjoyable teamwork and in the end, you will not only have a blast but you will find yourself closer to the people in your group. Have you ever wanted to try riding on a zip-line? Now is your chance at the Castle Rock Zip Line tours. And plenty of family fun can be had at a number of parks which offer water features as well as your normal playground kind of experience. But one thing that you'd be best served in not doing... is to leave the area without exploring the Rocky Mountain National Park which is in the shadow of Castlewood or - vice versa, rather. At this amazingly gorgeous area it will really be up to you and your desires as to what you feel like participating in. If roughing it is your thing, you will be able to experience plenty of it through the wilderness camping areas available. So many great activities are available from horseback riding, fishing, picnicking, Wildlife watching and so much more. When you need some nourishment, just check out some of the fine establishments below your party bus driver will be happy to take you there.
JD's Bait Shop Sports Grill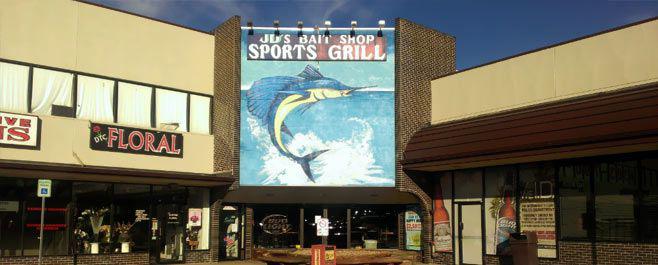 9555 E Arapahoe Rd, Greenwood Village, CO 80112
(303) 790-4744
Who would have thought that a place like this would serve up some of the best catfish known to man. Talk about tasty. All of the food is consistently good. And here is a little tip. Check out the fried platter which consists of fried catfish, chicken tenders, onion rings, jalapeno poppers, shrimp and hot wings. Talk about the best of all possible worlds. And the sauces they serve up only add amazing tastiness to each bite. It won't take you long to tell that the management here must really know what they are doing because the place runs like a top.
The Sportsbook Bar & Grill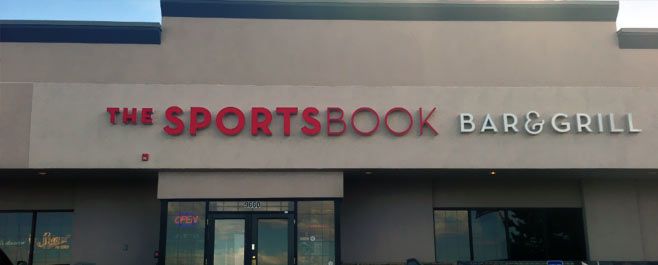 9660 E Arapahoe Rd, Greenwood Village, CO 80112
(303) 799-1300
One can't miss the happy hour at this fine establishment. Talk about some great deals. You will feel at home right away. This place borders on the dive/sports bar edge but that doesn't mean it is not a spectacular experience. The food is absolutely phenomenal in terms of taste and quality. We recommend you sample the green chili tatchos. And will surely fall in love with the fact that they did not forget the entertainment factor here. Pick a game, any game between shuffleboard, jukebox, darts and plenty of viewing to be done via the numerous high def screens.
Cru Wine Bar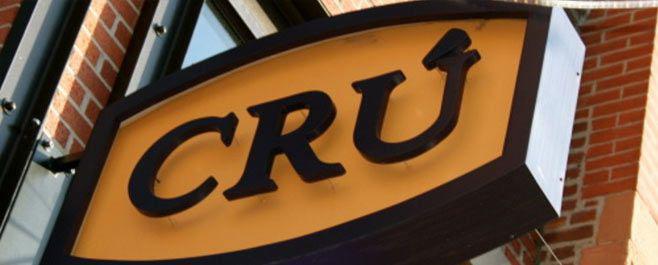 8433 Park Meadows Center Dr, Lone Tree, CO 80124
(303) 708-8084
If you want to experience all things wine, this is your chance. And no, this is not a stuck up place with noses in the air. You are not going to believe the variety that is offered here. You will be able to make a choice or choices from 30 wines by the glass and 300 hundred exquisite bottles from all over the world. The wines are paired with Napa style foods and what a delicious pairing it is. The environment is elegant and very hip. The servers are experts at everything they serve up so there's no concern on your end about understanding everything. They will guide you through the process.
Twin Peaks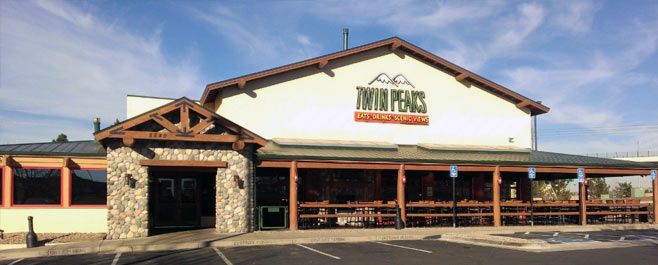 8840 East Arapahoe Rd, Centennial, CO 80112
(303) 779-8946
The atmosphere at this venue is simply incredible. All in all, this is a mountain lodge getaway and all of the coziness that comes with that you will have a chance to experience. In terms of cuisine, the kitchen offers everything you crave and more, all of the food is fresh, home made, and utterly delish. The draft beer is always served cold. And all of this wonderful food and drink is served in a place that has multiple high definition flat screens for your viewing pleasure. The servers are amazingly pleasant and will bring a huge smile to your face, you definitely don't want to drive past this place.
Finn McCool's Bar & Grill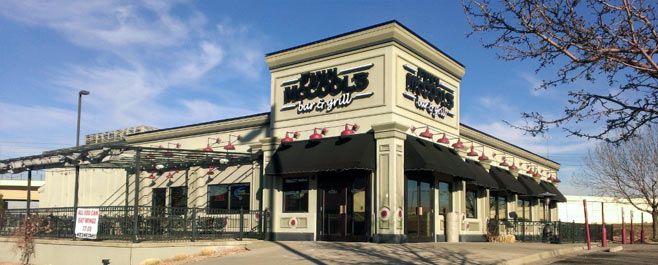 8880 E Arapahoe Rd, Englewood, CO 80112
(303) 770-8832
Can you beat a place that serves up high quality drinks and where the servers will treat you like absolute royalty. Wednesday nights are great in that it is all you can eat wing night. And when you taste your first wing here, you are going to go crazy. But just in case you have a hankering for another variety of cuisine, you can't beat the pizza either. The service staff is always on point and you won't even get a glimpse of the bottom of your glass. The prices are what you would expect so don't hesitate to get to this place as quickly as you possible can.