Bow Mar Bars and Restaurants
There is nothing quite like a quiet country setting with a lot of open space and expansive views and that is exactly what you will find in the town of Bow Mar. This is a family-oriented community and there are year round recreational opportunities. There is a spirit of independence that permeates everything that is done here. One of the really unique features of the town is that many of the early homes reflect Frank Lloyd Wright's prairie-style architecture, perfect for a low key tour in one of our Mercedes-Benz Sprinters. One of the most popular local amenities is the Bow Mar Lake which provides some excellent sailing opportunities and where you can swim off the sandy beach. of course, fishing and picnicking are always in vogue. There is a bird sanctuary in the area which is not only educational but also just an amazing sensory experience. For those interested in shopping, there is a quaint shopping district very nearby. And you can't talk about Bow Mar without mentioning the best attraction of all which is the Rocky Mountain National Park. It is there where you can truly become one with nature. Amazing experiences await you like hiking, scenic drives, wildlife watching, camping, fishing, horseback riding and much more. And we urge you not to forget about replenishing. There are plenty of great spots to do so as you will find out below.
Pupuseria San Salvador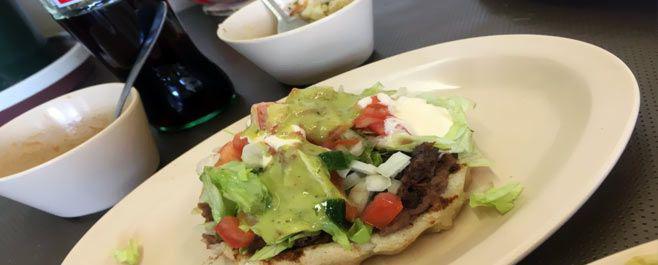 4385 S Sheridan Blvd, Englewood, CO 80110
(720) 327-8146
If you choose to do so, this experience is going to be different than anything you have ever had in your life. You have to sample the pupusas, they are absolutely incredible. Everything and we mean everything is made fresh as you wait. In fact, the food here is so tasty you will continue trying to stuff your mouth long after you are filled. If you have never had Salvadoran dishes, this is an excellent opportunity. And if you have, you will be able to compare and we can guarantee nothing does compare. Get ready to let your taste buds be immersed in yummy goodness.
Jake's Brew Bar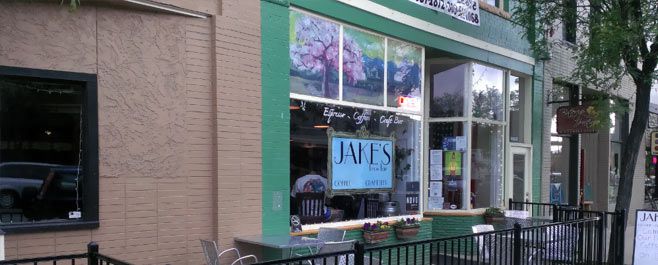 2530 W Main St, Littleton, CO 80120
(303) 996-1006
Some regulars call this place a craft beer bar. Whatever you want to call it, you need to be prepared for the time of your life. There is even a beautiful beer garden which only adds to the fun and frivolity. Complete with a live music stage and fire pit, this is definitely the place to connect with people of like minds while enjoying a cold, craft beer. They have some of the best bars on tap and the bartenders are very knowledgeable and will help you figure out what you need to sample. We can honestly say that there is definitely something for everyone, you don't want to miss it.
The Doghouse Tavern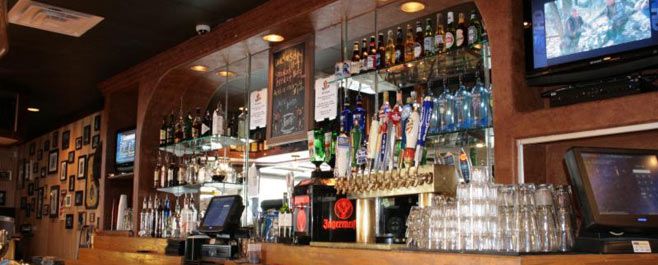 3100 S Sheridan Blvd, Denver, CO 80227
(303) 936-1376
This is definitely a neighborhood bar and a great one we might add. When it comes to food, we have to say that this is an amazing establishment and you don't want to miss the Good Ol' Boy burger. There is a cozy feel that is hard to put your finger on but that definitely works if you want to relax. You are going to love the walls which are filled with pictures of dogs. You can even bring your dog on the patio. While there is an amazing variety available to patrons, they feature Jim Beam at $3 a day. Entertainment abounds with a jukebox, pool table and high def screens.
The Rusty Bucket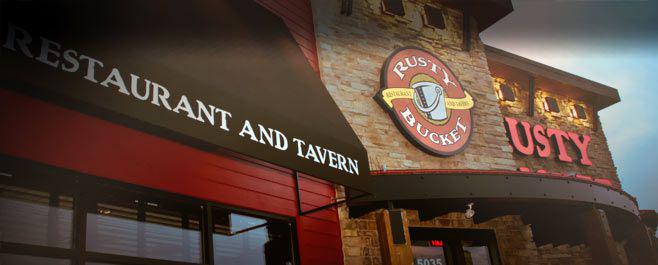 3355 S Wadsworth Blvd, Denver, CO 80227
(303) 980-6200
If you are looking for a place to watch a football game, this is the perfect choice. There is a bit of a dive bar feel to this place, but that only adds to the charm. The selection of craft beers is absolutely incredible. The prices are extremely reasonable and surprise, surprise, the food is more than decent. Everyone feels welcome here and that is due to the way the staff has been trained and due to the patrons themselves being very friendly. The variety is nice including quesadillas and Rocky Mountain Oysters. You are going to love every minute of your stay.
Fat Fender Grille & Saloon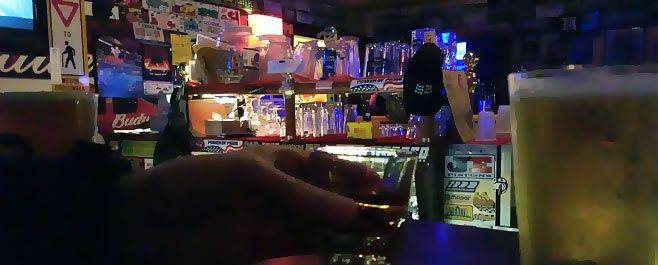 2490 W Hampden Ave, Englewood, CO 80110
(303) 781-9408
The decor here may seem very typical when you step in, but your experience will be anything but. Look around and let your eyes fall on the pool tables, the jukebox, a large dance floor and more fun that you can possibly handle at one location. We would put their rib-eyes up against anyones. The ribs are not to be missed either as they are fall off the bone. The bartenders are beyond good and they know how to mix anything and everything. They are also extremely friendly and will make sure that you are well taken care of. Plan a trip to this venue soon, you will not be sorry.