Bennett Bars and Restaurants
There is so much to love about this growing little quaint community on the western edge of the eastern plains of Colorado. There is an energy, an excitement that exudes this area but at the same time there is a relaxed calmness that will put you at ease. There are plenty of open spaces and trails to enjoy and the beauty of the area is breathtaking. One of the biggest events that occurs here is called Bennett Days which is basically a bringing together of the community for some amazing food, fun and fellowship. The most beautiful thing about the area is the feel of community and the sense of Americana. Saying that the community is inviting is an understatement. But if we had to point to the real star of the show in Bennett it would have to be the phenomenal vistas that are all around you. Of course, all of this amazing nature and sightseeing can take a lot out of you and you are eventually going to need to replenish your body with some flavorful food and drink. The Bennett area has some very nice places for you to sample some great cuisine or to have have a well crafted drink or maybe both at the same time. We have reviewed some area hot spots for you to visit when riding in a Mercedes-Benz with us.
High Plains Diner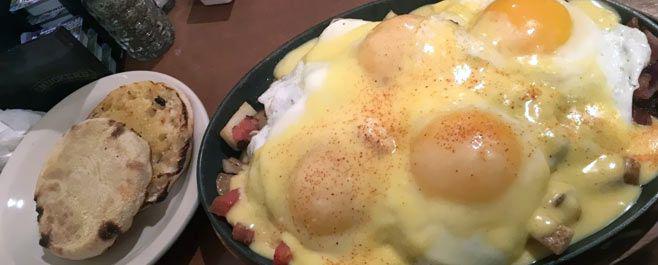 100 Bennett Avenue, Bennett, CO 80102
(303) 644-5055
There is something that we can definitely guarantee you in reference to this wonderful establishment. You will never have a bad experience here. And no matter what you are looking for, you should be able to find it whether it be breakfast, lunch or dinner. All of the breakfast food is absolutely scrumptious and we especially recommend the omelets which are an absolute delight in every way. If you are visiting for dinner, you are going to want to sample their excellent prime rib and don't be afraid to order it the way you like it because the kitchen staff can handle it.
Aviator Bar & Grill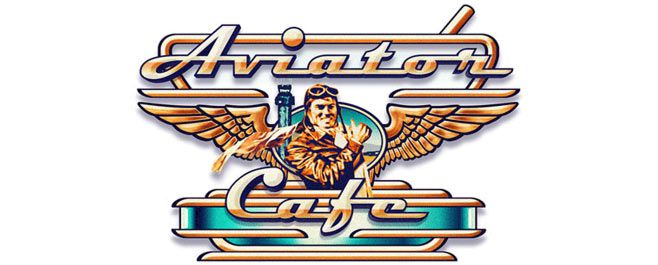 5200 Front Range Pkwy, Watkins, CO 80137
(303) 261-4054
If you have been here before, you are going to be blown away by the newly remodeled venue. The open seating area provides such a cool environment and if you want to catch up on one of your favorite events, you will be pleased with the array of high definition flat screens to gaze upon. It may seem odd to mention a salad in a review, but the ones they serve up here is so fresh and full of everything you want, we just have to. In terms of the menu, it is very difficult to isolate one item but if we were forced to we would have to suggest the Kielbasa.
Golden Spike Lounge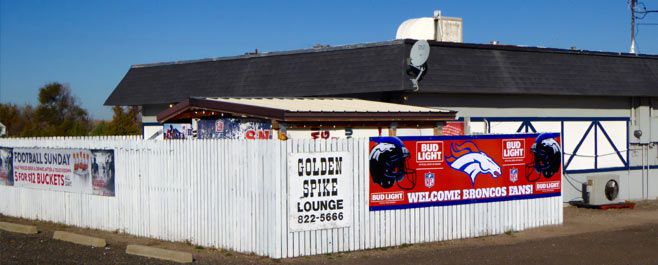 241 N Main St, Byers, CO 80103
(303) 822-5666
When you need a stiff drink or just want to visit a location where the bartenders are experts at what they are doing, this is the location that you will want to visit. Talk about amazing mixed drinks and concoctions at reasonable prices. The bartenders here can hook you up with anything your heart desires and you will never have to worry about it being watered down. For food choices, the menu offers several flavorful sandwiches. And for entertainment purposes, there is just the right amount including pool tables, corn hole and card games on the patio. A unique experience awaits you.
Rookies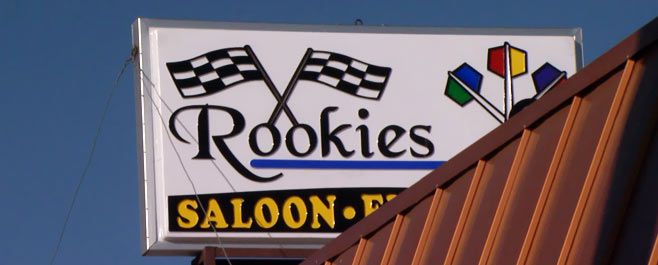 1323 Monroe St, Strasburg, CO 80136
(303) 622-9750
Incredible is the first and only word that comes to mind when thinking about the pizza that comes out of the kitchen at this establishment. But even if you are not in the mood for pizza, you will have no worries at all since they offer a very nice variety. For instance, the steak is a dish that never disappoints and it is always cooked according to the patron's specifications. The waitstaff and really all of the staff are so welcoming and you will very quickly feel like one of the family as you being to relax. You don't want to miss what cooking and whats on tap here.
China Kitchen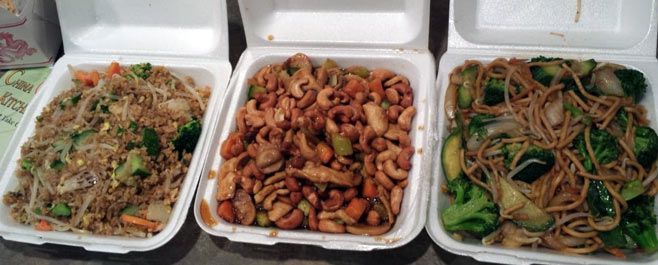 200 S 1st St, Bennett, CO 80102
(303) 644-3100
Your culinary experience at this venue needs to begin with Curry Chicken. Why you might ask? Well, one bite in and you will know why. It is truly one of those things in life that you will not be able to explain, but you will be craving the next bite. Also, there is absolutely nothing like homemade egg rolls and their wonton soup is so delicious. The dining area is quaint and the staff works very hard at making sure that patrons are feeling comfortable and have everything they want at their disposal. What thing is certain, as you are walking out you will be planning your next visit.