Aurora Bars and Restaurants
We would love to show you around Aurora in one of our luxury vehicles. There are more than 100 parks in the city and more than 6,000 acres of open space and natural areas to enjoy. If golf is your thing to do, no problem, there are six award-winning municipal golf courses just waiting for you. Being one with nature is also a very real option in this quaint city as there are some excellent nature trails and to up the ante, there is a nature center where you can view some exquisite wildlife. But don't worry because when you want to head in for some more sophisticated entertainment, you won't be far from a theater for performing arts, a history museum and a performance by a symphony orchestra. And once all of your major activity has been completed, you will have a chance to seek out and consume all kinds of cuisine at numerous ethnic restaurants not to mention some excellent night spots. And in terms of cost, you need not worry because there is a wide range from fine dining all the way to simple fare. It just really depends on what you are in the mood for. To help you as you seek out a great place to eat or drink, we have provided a few reviews of some outstanding establishments in Aurora. We guarantee that you will not be dissatisfied with your experience.
Noonan's Sports Bar & Grill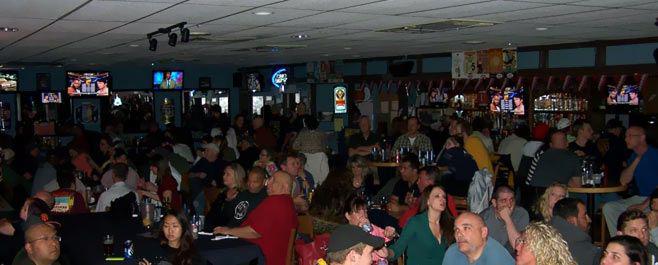 13521 E Iliff Ave,Aurora, CO 80014
(720) 246-0309
This establishment likes to fancy themselves as a table to tavern type of venue. What does that mean for the patrons who step inside of the friendly confines? It means that there are some very dedicated professionals who work here who make it their one aim to serve up some of the most delicious food and drink imaginable. This is a place to celebrate life and good times. It is a very comfortable environment where you can actually catch up with friends and family. You will be delighted with the creative menu, the craft cocktails and the exceptional customer service. The staff have been well trained and will make you and your group feel like kings and queens.
Legends of Aurora Sports Grill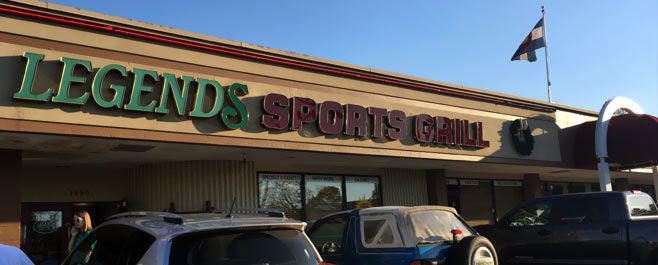 13690 E Iliff Ave, Aurora, CO 80014
(303) 671-0560
Everyone should be well known for something. This venue is very well known for the most delicious hand-tossed pizza, calzones, Philly Cheese Steaks and more. And besides the great food, there is plenty in the way of entertainment awaiting you. For instance, get ready for high definition screens that will show a wide variety of your favorite sports activities as well as karaoke, bingo and Texas Hold'Em. If you love appetizers, we suggest starting your experience out with their snake bites (Jalapeno peppers). In the end, you will leave with your belly full and completely satisfied. The prices will make you smile too.
Challengers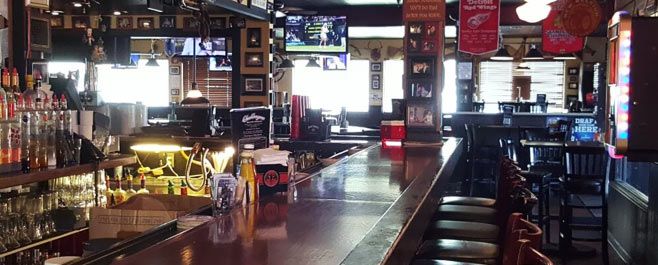 12161 E Iliff Ave, Aurora, CO 80014
(303) 750-5558
Any discussion of this place must begin with the amazing wings that they serve up. Of course, with your wings you are going to need something to drink and at this wonderful establishment, that will be no problem at all. Beer is not only affordable but also cold. If a mixed drink is more to your liking, no problem, the bartenders here make the best Bloody Mary's. The atmosphere is exciting and very friendly as the patrons have turned this place into a venue where everybody knows your name. Something else that you will notice is how well trained the staff is. They will treat you with such courtesy and the quality of customer service is very high.
Scooters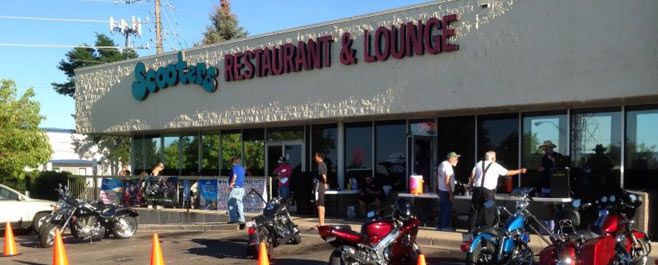 13698 E Alameda Ave, Aurora, CO 80012
(303) 366-0019
Don't you need that place where you can just show up out of the blue and kick back with some friendly folks to enjoy some good food and drink. That is the kind of establishment this is. For your first visit, we highly recommend the fish tacos, they will have your taste buds dancing a jig. But truly not matter what you end up ordering, their Guac and Salsa is so tasty it is going to enhance your experience by leaps and bounds. There is no doubt that you are going to be blown away by some of the specials like beer for one dollar. One more thing, the portions are huge, so don't worry about leaving hungry.
Parkway Bar & Grill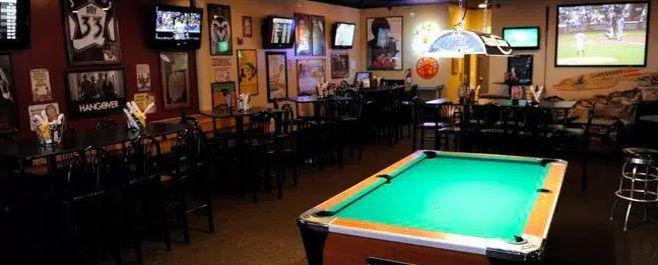 22775 E Aurora Pkwy, Aurora, CO 80016
(303) 693-6200
The owner of this establishment felt there was a need in the neighborhood for a friendly mom and pop restaurant and bar and it won't take you long to realize that need has been satisfied successfully. When you visit, be prepared for a very diverse menu which offers everything from crab cakes to mouth watering ribs to unbelievable fish and chips. Your wallet will remain in tact for the most part too. The kitchen staff is dedicated to using only the finest ingredients which for patrons means some flavorful food. And to wash your food down, the full bar has beer, wine and any specialty drink of your choice.