Westminster Bars and Restaurants
What a lovely town this is. When you visit, you're going to find it hard to leave. There is such a wide array of things to see and do and they can involve outdoor activity or be more cerebral. It truly is all up to you. For instance, if you like learning about the history of the places you are staying in, visit the Bowles House Museum which carefully preserves and tells the story of the town. There is also a shopping district that that provides a nice array of choices from popular chain stores to unique boutiques. Throw in a theater, art sculptures, nice hotels, performance areas, water features and much more and there is truly something for everyone. Another unique feature in Westminster that you don't see everywhere is the butterfly pavilion which is a lush conservatory, home to 1200 free-flying butterflies. Of course, we can't forget about Rocky Mountain National Park that's only just a brief limo trip away. The park is home to some of the most beautiful nature you will ever see and provides opportunities for activities that you just won't find anywhere. For instance, you can go horseback riding or fishing or camping. You can also go on guided tours where you can see some exotic wildlife. Whatever your desires are they can be fulfilled here along with some tasty food and drink at some excellent local establishments.
Lodo's Bar & Grill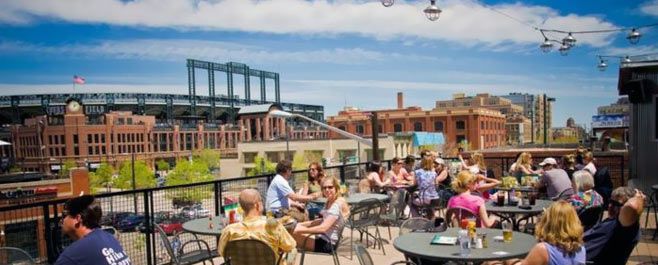 3053 W 104th Ave, Westminster, CO 80031
(303) 635-8025
What a view you will have from their indoor/outdoor roof-top area. In one direction you will be able to see Coors Field, in another direction Pikes Peak and Longs Peak. The sunsets are spectacular. The menu here is classic American and includes their famous shrimp bucket. But we can't forget to mention their phenomenal burgers and unbelievable wings. You will love the fact that they have over 50 large screen HDTV panels all over the walls. The service staff could not be better either, they will treat you just like royalty.
Bar Louie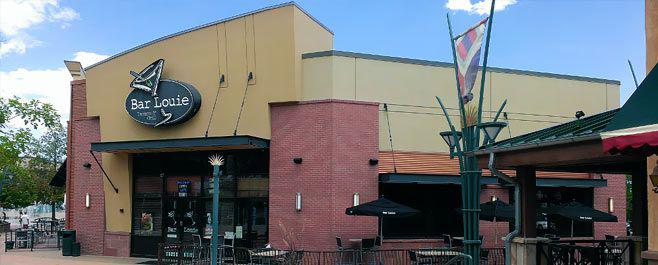 10661 Westminster Blvd, Westminster, CO 80020
(720) 214-3300
You are going to love the open space design of this establishment. And for the sports fan out there you are in luck because this place has so many high definition flat screens you truly can't count them. Whatever your event or occasion might be, this place has something for you. For instance if you are looking for a great venue for a date night, there are booths on the main floor which surround the tall tables which provides more of an intimate setting. The cocktails are spot on as well and the food never disappoints. Don't miss this gem.
Bender's Bar & Grill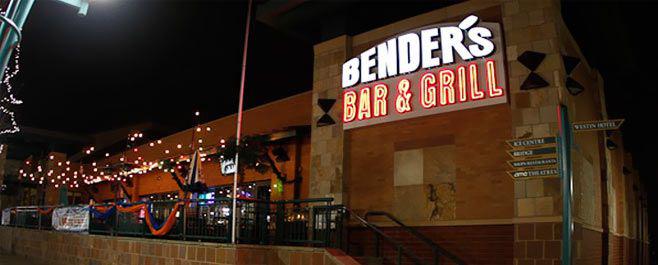 10710 Westminster Blvd, Westminster, CO 80020
(303) 974-5215
When the waitstaff is beyond excellent, you can't help but talk about that first. The servers here are so attentive that you are going to have to pinch yourself to believe the high level of customer service you are receiving. They have so many craft beers to pick from as well as other drinks. And this is not typical bar food. The menu is full of variety including veggie wraps, sliders, Ruben Egg rolls, pretzels, fish and chips and much more. If you just want to spend some time at the bar, that would be fine too because the bartenders are top notch.
Aspen Lodge Bar & Grill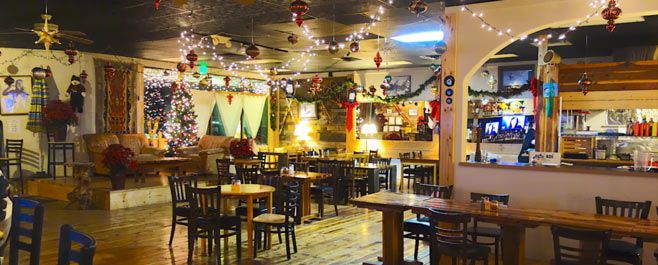 8125 W 94th Ave, Westminster, CO 80021
(303) 425-8833
Your eyes are going to pop out of your head upon taking in their lavish menu. There are some menu items you probably are not expecting to see like the Turkish plate or the Kofte plate or the Mediterranean pasta. Whatever you end up ordering, it will be extremely tasty and you are going to be very satisfied. The dining area is very cozy and unique. Live music adds a lot to the environment and the waitstaff are very good about paying attention to details. We highly recommend their fish and chips, it hits the spot. But we really recommend that you save some room for one of their delectable desserts.
Sideways Sports Lounge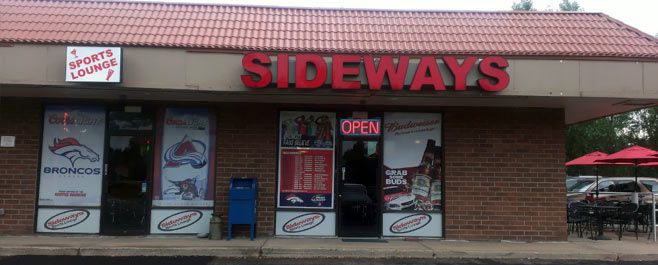 9134 W 88th Ave, Westminster, CO 80005
(303) 424-7748
What can we say about this place? The chef has got it going on here because everything comes out of the kitchen tasting prefect. There is no way we could list out all of the tasty and flavorful options here but we can mention a few. Their beef tacos are outstanding and the barbecue burger will melt in your mouth. They also have plump and juicy wings listed on the menu, we suggest you get them with the dry rub. They take quality customer service seriously, the bars owner is known to walk around the floor and visit with customers to make sure everything is to their liking. You will be leaving with a huge smile on your face.