Twin Lakes Bars and Restaurants
This town and the surrounding area provide the ultimate get away. A popular area for fishing, boating, hiking, snowmobiling and photography, the scenery all around you is absolutely breathtaking and you'll want to enjoy it from your chauffeured luxury limo with a cocktail in hand. And there are two historic sites in the area that you are not going to want to miss. Twin Lakes Village and Interlaken are both well worth a visit and very educational. A through Lake Creek Valley is an awe inspiring one. The route leads to Independence pass where some of the most outstanding panoramic views you will ever see will greet you. And in terms of a place to stay, you have nothing to worry about you will have an option between historic hotels, modern motels, rustic cabins, Victorian era bed and breakfasts or a campground. We highly recommend checking out the Twin Lakes Interlaken Boat Tours which is absolutely astounding for its views and vistas. And of course we can't forget about the Rocky Mountain National Park which is nearby with all that it has to offer including hiking, scenic drives, wildlife watching, picnicking, camping, fishing and so much more. When it is time to stop all of your sightseeing for some food and drink, you won't have far to roam. Below, you will find a few of the establishments available to you. Enjoy your stay.
Pastime Bar & Cafe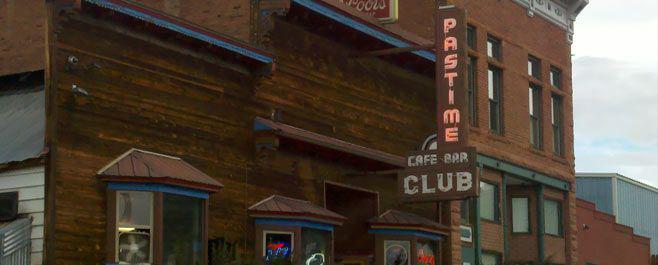 120 W 2nd St, Leadville, CO 80461
(719) 486-9434
Talk about eating in a historic establishment. This place has quite a story as it used to be a brothel. The decor is very interesting and will certainly provide for you many different conversation starters. One of their menu items that you are going to want to check out is their amazingly tasty burger. But if you are in the mood for something else, no problem, their barbecue sandwiches are unbelievable. Don't worry about having to break the bank because the prices are really reasonable. But one thing you will be able to count on is excellent service.
Silver Dollar Saloon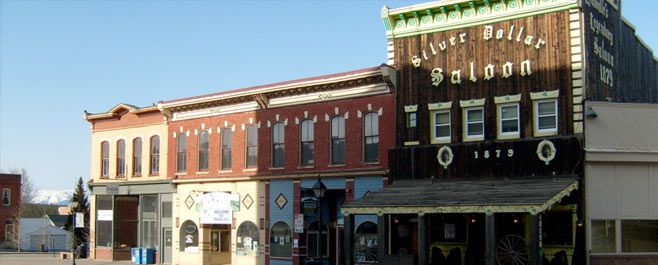 315 Harrison Ave, Leadville, CO 80461
(719) 486-9914
It all begins and ends with the wide variety of drinks that this place offers. Let's put it this way, if you don't see what you are looking for, there is a good chance that you probably shouldn't be looking for it. The owners describe this place as an Irish style Western Saloon. And this is an awesome place to wet your whistle. There is a full service bar which offers some of the highest quality beers, whiskey and cocktails. The walls are filled with memorabilia and the entire interior is full of charm and a kick back to another time.
Scarlet Tavern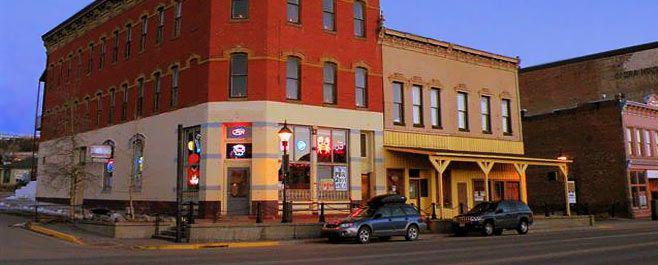 105 E 4th St, Leadville, CO 80461
(719) 486-9928
If you love to just relax, drink beer and watch football, this is the perfect place for you. But wait, we don't want to give you that is all that this establishment is good for. There is also a wonderful selection of Colorado Craft beers available to you as well. The owner is very flexible and allows patrons to being food inside from other establishments. There are also food trucks just across the street. The bartenders are super friendly and they not only know how to mix drinks but they also will keep the laughs coming. Don't miss this special experience.
Grill Bar & Cafe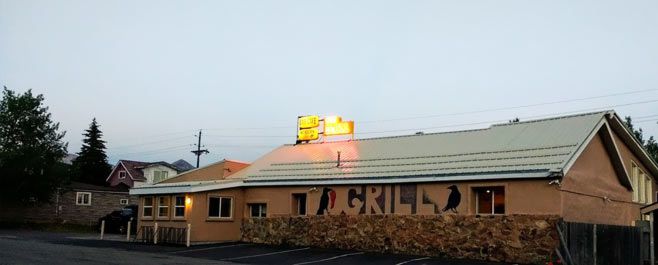 715 Elm St, Leadville, CO 80461
(719) 486-9930
Get ready for a throwback experience. The recipes used here have been handed down from generation to generation. And they have stood the test of time. Well, don't take our word for it, you be the judge. The wait staff are very efficient and you won't have to wait long for your meal. The walls are bright and full of excitement. One thing that you do not want to miss is their margaritas, they are definitely exceptional. To eat, we recommend the shredded chicken stuffed sopapilla and you have to try their green chile which has a kick that you won't mind.
The Manhattan Bar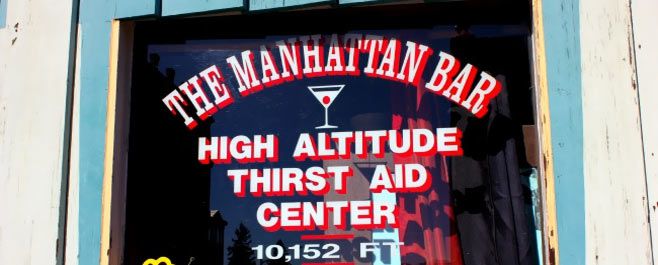 618 Harrison Ave, Leadville, CO 80461
(719) 486-2880
Let's get this out of the way. You don't visit this establishment to look at fancy decor. This is a unique dive bar that is a great place to hang out with family and friends. Everyone is super friendly and we would be shocked if you didn't leave without knowing a new friend or two. You can stay as long as you like and one thing you will never have to worry about is running out of money because the drink prices are unbelievably cheap. The staff know their business well and they will make you feel very comfortable and definitely well taken care of.