Northglenn Bars and Restaurants
Beauty, the clear air, open spaces, it is all part of your experiences in an exquisite area. The city itself has 26 parks spread out all over the area and each offers a wide array of recreational activities like lakes and ponds, sports fields, skateboarding parks and the major attraction of the area, the trails. Yes, the parks are connected by the Greenway Trails System where there are 28 miles of paths and those paths tie into a larger trail system that extends around the entire metro Denver area. You can always cheat and be driven around in one of our luxury limos. There is one particular park in the city's system that stands out. The Webster Lake and E.B. Rains, Jr. Memorial Park received a special award for going through a special rehabilitation and redesign. The park is a huge hit with kids and parents alike as it includes a sensory playground and a place to rent paddle boats. Living in the shadow of Colorado's Front Range, there is no way to escape great beauty and wonderful views and you don't want to. But as you are taking in all that this quaint town has to offer, don't forget to refuel. And there are some phenomenal places to do so. To discover them, we have provided you a start below by reviewing some of the best destinations in Northglenn.
Saigon Basil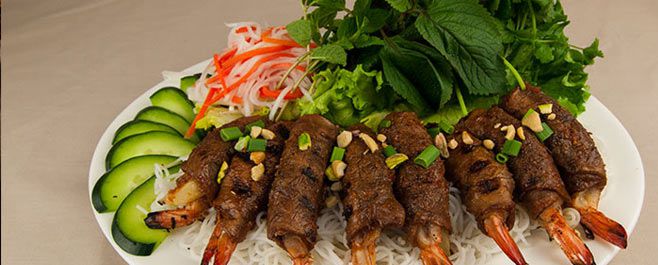 10665 Melody Drive, Northglenn, CO 80234
(720) 502-3040
Where in the world do we begin in describing this yummy to the tummy establishment? Well, let's start with their savory beef broth. Talk about flavorful. The Pho is out of sight and will shock you with its quality. We realize that this isn't your burger and fries joint but that is part of its flair and why you have to try it. When you sameple dishes like their sour soup with fish or the caramelized and braised catfish, you will definitely realize this is not just your same old fare. The prices are reasonable and the setting is pleasant, you won't be disappointed.
Parry's Pizzeria & Bar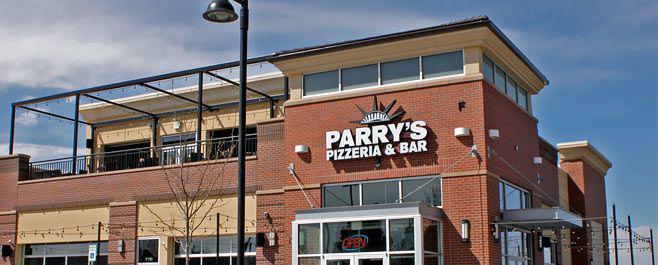 100 E 120th Avenue, Northglenn, CO 80233
(303) 451-1313
When you find yourself needing a pizza and especially a NY Style pizza, this is the place that you need to be. And to go along with your tasty pizza, you are going to want to consider one of the craft beers that they offer here. And boy will you have choices as the bar area offers over 120 craft beers. The bartenders are super friendly and can pretty much mix any cocktail you might have in mind. If sports watching is your thing, you are also going to love this place as there are numerous high definition flat screens all over the place.
Cinzzetti's Italian Market Restaurant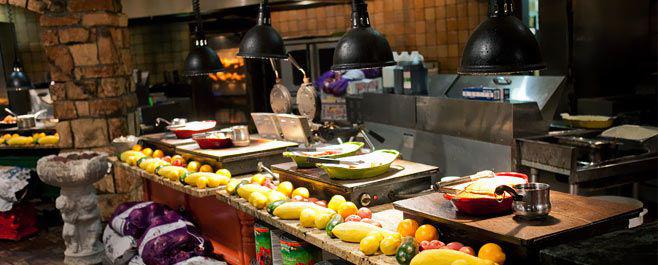 281 W 104th Avenue, Northglenn, CO 80234
(303) 451-7300
There are some very special things that you need to know about this fine dining establishment. First and foremost, the building looks just like an authentic Tuscan Village inside and out. But more importantly for you and every patron, the over 60 phenomenal Italian dishes are the star of the show. The food is absolutely exceptional and you will have such a nice variety to pick from including seafood like fried shrimp, calamari and mussels or chicken dishes. One thing we will warn you about is how busy they get. We recommend that you make reservations.
El Sabor Jerezano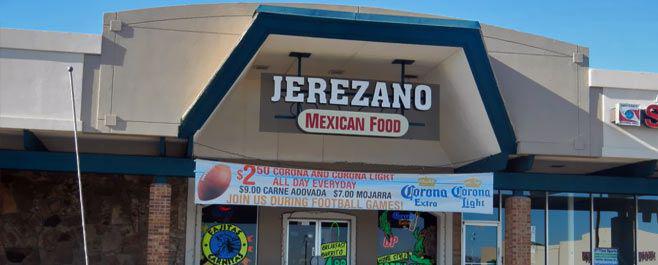 10639 Melody Drive, Northglenn, CO 80234
(720) 477-5028
Authentic and awesome Mexican fare, that is what this wonderful establishment is all about. You will recognize most of the menu items no doubt but what you may not recognize is how phenomenal everything tastes. The Carnitas are out of this world and their Tacos de Adobada is a specialty that you definitely do not want to miss. The dining area is very comfortable and always clean. The prices are absolutely reasonable which only adds to the good times. And there is something else, you are going to love the way the staff treats you.
Jim 'N Nick's Bar-B-Q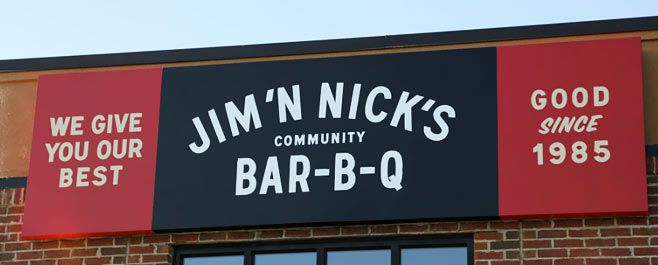 100 E 120th Avenue, Northglenn, CO 80233
(720) 259-8057
What is more comforting than delicious barbecue? Our answer is nothing. It is going to be very difficult to make a choice between some of the menu items you see. For instance, Their ham plate with a side of baked beans is so yummy to the tummy. But then there is the pulled pork and brisket. And we have to mention the various barbecue sauces that are available as well. Are you seeing now how difficult this is going to be. But we are sure you will wade through these issues just fine and in the end you will leave with a huge smile on your face planning your next visit.