Brighton Bars and Restaurants
When you combine a small-town atmosphere with some amazing recreational opportunities, you have all the makings of a phenomenal destination. One of those amazing activities is the Adams County Fair which is hosted by the city of Brighton. People wait in eager anticipation for what has become an infamous event: the tomato-throwing contest which paints contestants and parts of the town red. If you are into puzzles, you are in luck because one of the most popular attractions in the area is a corn maize which features four miles of twisting trails across 15 acres of tall corn. Wildlife and out of this world nature viewing is also a part of life here with amazing parks, lakes and even a bird observatory. In short, if there is a place on earth that could be described as paradise, you have found it here. We can't think of a better place to let your cares melt away and to be able to breathe in an out more easily. When you need replenishment in the form of food and drink, you will not be disappointed in the amazing variety of selections in town. We have tried to give you a head start by reviewing a few that you might want to give a chance. Check them out and take in the culture of everything that is known to the locals of Brighton.
Copper Rail Bar & Grill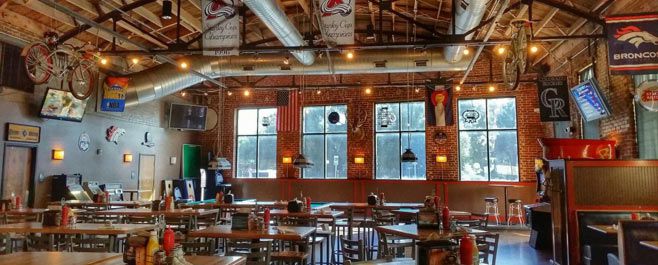 174 S Main St, Brighton, CO 80601
(303) 655-9933
This is it, this is where you want to be when you want to feel like the star of the show. Everyone is always extremely friendly and the atmosphere is a casual one where you and your group can kick back and relax and forget about your busy lives. The entertainment options abound and delight. And there is something for every age including pool tables, arcade games and other kid friendly games. Watching your favorite game is not a problem as there are over 20 large high definition flat screens all around the venue. The menu is unique and affordable and everything is consistently cooked to perfection.
Jordinelli's Sports Bar & Restaurant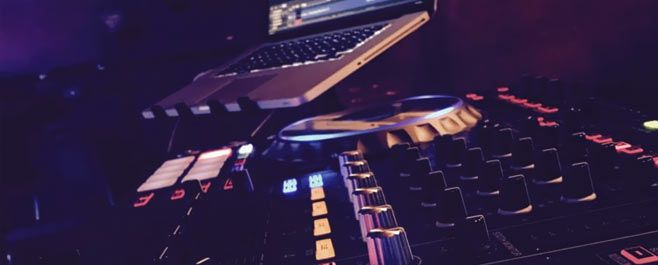 25 N Main St, Brighton, CO 80601
(303) 659-1055
Get ready for the time of your life. One foot inside and you can just feel the excitement everywhere. The patrons come here for one thing: to have a good time. Everyone is friendly and you will never feel like an outsider at this unique place. The menu may list out typical bar food but it is anything but. The cooks at this venue are wizards and they can take the must mundane sounding dish and turn it in an unbelievable dinner. The cocktails should not be missed either, they are well crafted by very talented bartenders. When you are craving a true bar experience, you need to get to this location.
The Bison Grill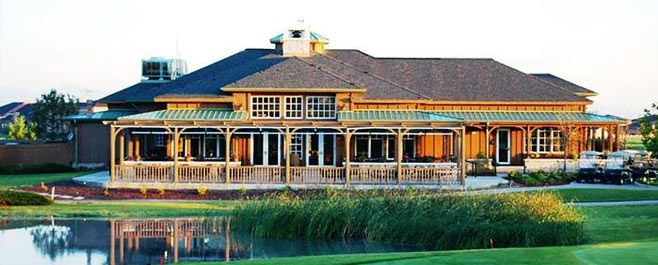 15700 E 112th Ave, Commerce City, CO 80022
(303) 289-1500
Bring everyone, the kids, the wife, your uncle and anyone else and prepare yourself for a very fulfilling experience. The atmosphere will pull you in and create this cozy aura especially the area of the amazing stone fireplace in the dining room. The full stocked bar can provide you with whatever your heart desires and the bartenders are not only talented but they are also very fun to be around and will keep you laughing. In terms of food, everything is tasty including their famous appetizers. But we suggest that for an entree you order their signature slow roasted buffalo. What a special treat.
Buffalo Wild Wings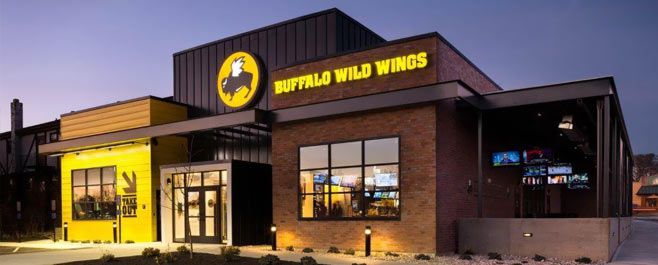 2025 Prairie Center Parkway, Brighton, CO 80601
(303) 655-9464
This super amazing establishment not only meets expectations but far exceeds anything you could ever want. Of course they are famous for their wings and we guarantee you that the one problem you are going to have is trying to limit your consumption because they are that tasty. They definitely cater to families so make sure you bring the children. And they definitely haven't forgotten the fun angle as they have trivia and numerous high definition screens everywhere. So, if you like leaving an eating establishment more than satisfied, then you need to rush to this amazing location.
Chili's Grill & Bar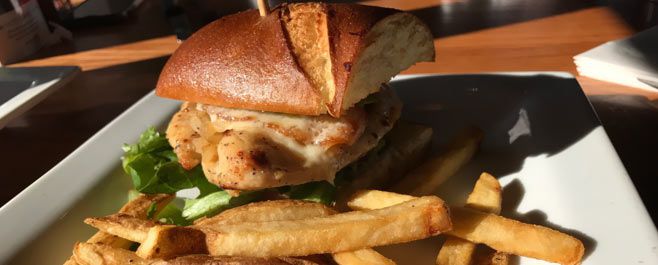 2111 Prairie Center Pkwy, Brighton, CO 80601
(720) 685-1492
Quality is the mantra of the staff that works here. In a day and age when customer service seems to be on the decline, the staff that works here are dedicated to making sure that you leave with a huge smile on your face. In their mind, anything less is unacceptable. The food is always top notch as the kitchen staff knows how to make sure everything is cooked to perfection and the menu presents a very nice variety. We suggest starting your experience out with some of their bottomless chips and salsa, it is a great beginning to a wonderful dining experience.